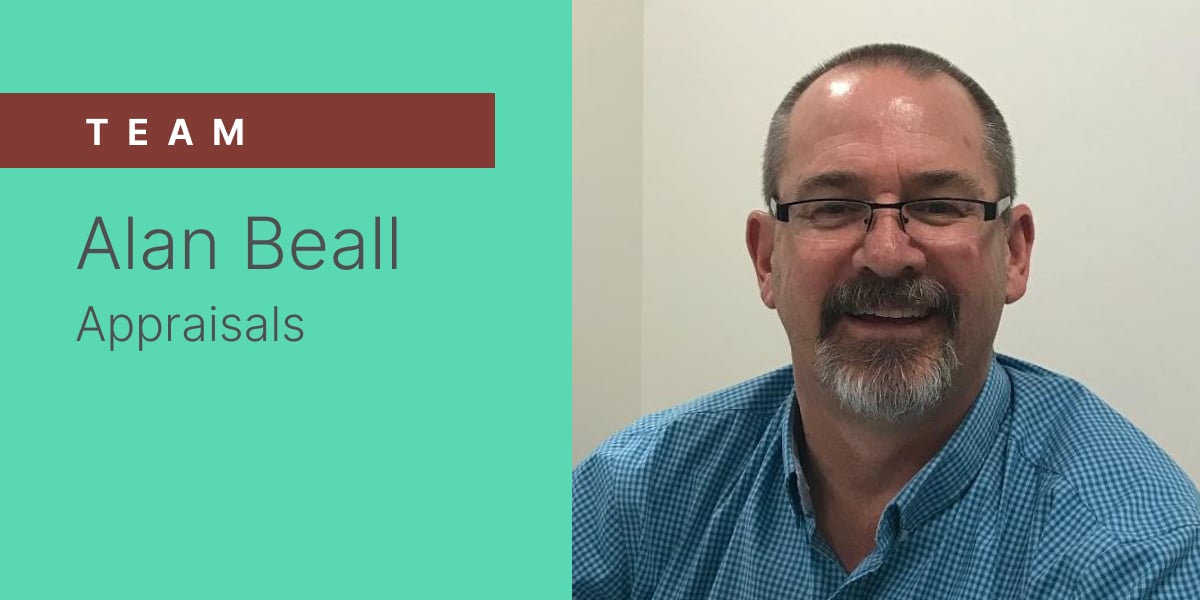 Employee Highlights: Alan Beall
The real estate investing industry has many areas of expertise. From design, to construction, to lending, to project management—and so much more. We are proud that our team is populated with individuals who can speak from first hand experience about all these corners of the REI world.
Praising the appraiser
Alan Beall is one standout on our team whose past as an appraiser made him a go-to within the organization—and an expert when supporting his team and our customers. He works out of our Pittsburgh offices and has been on the team since February of 2018. Since, we've been able to benefit from not only his amazing presence and contributions, but his knowledge.
Learn more about his background and how he has applied it to his role at Kiavi. It's filled with insights on the industry.
What got you interested in the industry?
My father and his brothers were plumbers and on the side, purchased, subdivided, and re-sold vacant land in Arizona in the 1970s and 1980s. This was my first exposure to real estate.
What was your first role in real estate?
I was a licensed real estate agent at 21 years old and it took nine months to close my first deal. After 12 months, I closed 11 sales, however at that point I decided I was not good at closing deals and starting studying real estate appraisal and finance.
Tell us more about your role as an appraiser.
After retiring my real estate sales license, I moved from Phoenix to Los Angeles. My first appraisal related job was for a large savings and loan company in 1986 where we created the quality control department from scratch.
I was promoted to the Staff Review Appraiser position in 1987. I have held positions as Staff Review Appraiser for two different nationwide appraisal management companies over five years. I have worked with local appraisers, mortgage lenders, and mortgage insurance companies. I have also held positions as a staff appraiser with three different nationwide mortgage lender companies over six years. I have been employed with Kiavi for three years now. Of my 34 years of experience, roughly 14 years were as an employee, the remaining 20 years were self-employed as a fee appraiser.
What did you learn while being an appraiser?
My favorite part of field work was meeting the property owner, learning what improvements they have made to the property, and learning a little bit of their personal story. Everybody has a story that we can learn from. As an employee, I appreciate teamwork and learning from others.
What were some of the biggest challenges being an appraiser?
The single greatest challenge as an appraiser is understanding that the final value of any given assignment is really not a single, absolute number. The brief definition of market value is what an educated buyer and an educated seller agree upon. There are too many variables relative to any given subject property and every buyer and seller, to assign one single value. The greatest flaw of an appraisal report is history, appraisers are required to determine value based on closed sales in any given market. An appraisal is only as good as the available data. Lastly, appraisers are paid to formulate an opinion (opinion of value), and most do not like their opinions to be challenged.
How has that experience helped in your role at Kiavi?
As a staff review appraiser, I benefited by working with local appraisers throughout the country, learning their techniques and skill sets. As a staff appraiser with lending institutions, I had the opportunity to work with all departments within the companies. And as a field appraiser, I developed necessary technical skills of appraisal, resolving zoning issues, and determining and defending value.
What drew you to Kiavi?
Other than writing appraisals for a local bridge loan company, I had no idea of the real value of a bridge loan. During my interview process, my interest was piqued by the country wide coverage of Kiavi, the unlimited technology and frankly, I never knew what fintech was all about. Thinking back over the past three years, Kiavi has provided me with a fantastic challenge to think outside the box as an appraiser.
What roles have you held here at Kiavi?
I was hired as a VA (Valuation Analyst), completing FV (final valuation reports). I then moved to Quality Control Specialist a year later where I was a part of not only Quality Control itself, but assisting valuation analysts in production to resolve complex assignments recently, I was promoted to Team Lead and Training Specialist.
What is your main advice you give the VA team that you lead?
Approach your day one file at a time, apply your knowledge and appraisal fundamentals. Be patient with your new role as a Valuation Analyst as it does differ from more traditional appraisal field work. Lastly, allow yourself a minimum of six to eight months to better understand Kiavi processes and procedures.
What do you think real estate investors should know when it comes to getting their properties appraised to sell?
Do your homework on the subject market, review recent sales, including interior photos to best understand what your competition will be once the property is ready to be placed on the market. Strive to provide Kiavi the most accurate and detailed Scope of Work (SOW) as possible. From the VA perspective, the more accurate and detailed the SOW, the more accurate and quicker the valuation can be determined.
What repairs do you think are most useful for appraisals?
From Real Estate MLS statistical information, the renovations to the kitchen provide the highest dollar for dollar return, then bathrooms, then the roof, windows, perhaps exterior siding. If the subject property is smaller in square footage than most homes, an addition may want to be considered. Lastly, the curb appeal of a home which could include updating the exterior of a home, and landscaping often influences a buyer's desire to view the interior of the home.
What advice would you give real estate investors overall?
Consider the location of a subject property, how does it compare to competitive properties in the market? Are there any adverse factors (non residential uses in close proximity, traffic noise, etc.) that will impact market value in a negative direction? As stated earlier, research your competition as it relates to the proposed renovations you are considering. Understand the zoning use of the subject property, does the current improvement comply with zoning, will there be an issue at the time of resale when a buyer seeks conventional financing?
Any trends in the market and industry you have noticed?
Since the beginning of the COVID-19 pandemic, market values have increased at unprecedented rates, inventory has continued to decline. While inventory levels have been low for the past several years in many markets of the 29 states that Kiavi lends in, the unprecedented increasing property values will most likely settle down at some point in the near future. While current appreciation rates are fantastic for participants in this market, higher real estate values are reducing the pool of available buyers.
What is the most commonly missed opportunity you see when it comes to fix-and-flip projects?
Probably the most common missed opportunity is when the level of updating or renovation on any given property is not to the standard of what other properties within the subject market reflect.
And there you have it, advice from an appraiser with years of experience that you can integrate into your next project. Thank you for sharing your journey and advice Alan! Your expertise and information are invaluable to the Kiavi team and our customers.