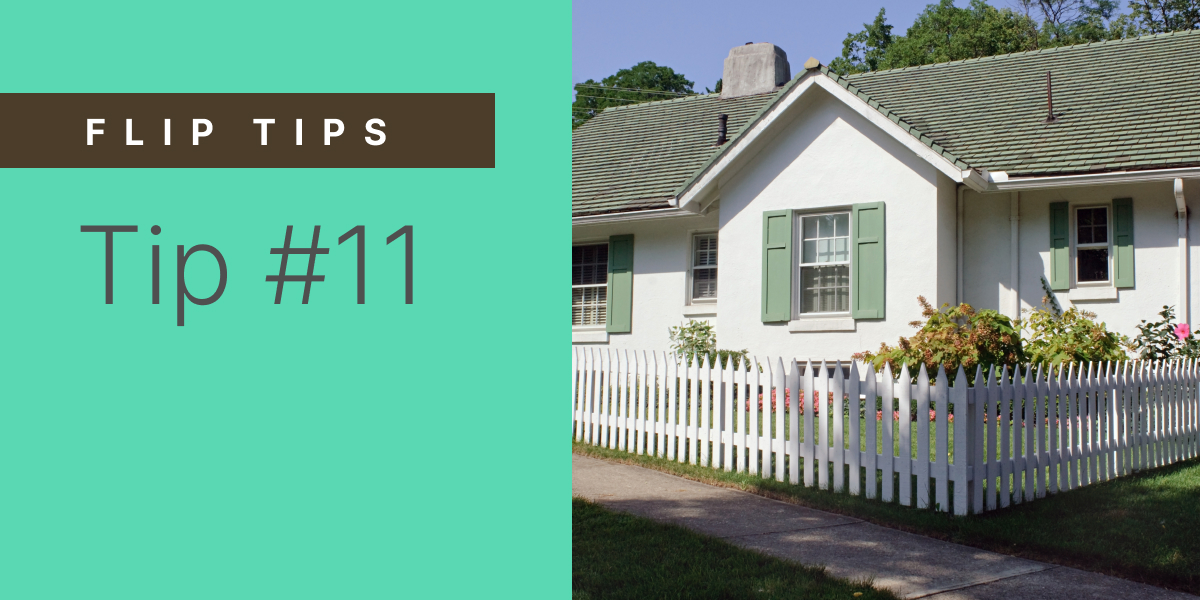 Property Types to Invest in for ROI: Flip Tips
Note: originally posted on LendingHome.com and LendingHome is now Kiavi.

The ultimate business goal of every real estate investor is to get the highest return on investment (ROI) on their projects and properties. Afterall, it dictates how easily they can grow their portfolios and how lucrative their businesses can become. The higher return, the easier it is to flip more.
Best properties for ROI
There are nuances to every type of property to invest in, so we asked our real estate investment experts which type gives them the largest ROI—and there is one very popular answer in particular.
Discover what it is and why it seems to be favored by reading more.
Question: Flip Tips: What properties are the best real estate investments for ROI?
"All of my deals have been single-family houses. My goal is to completely master the art of flipping single-family businesses before expanding to the other types of properties. They are easy to move quickly and you can figure out your ROI at the front end of the deal."
-Albert Nyabwa, Texas, 35 flips completed, 4 years in the industry
"New construction, single-family residences, and townhouses give the best ROI. They are easier to budget and have no surprises—unlike opening up old walls on a flip."
-Jimmy Tang, Washington, 50 flips completed, 7 years in the industry
Website
Instagram
LinkedIn
Facebook
"Single-family residences."
-Daniel Carr, flips in Georgia, Alabama, and Florida, over 200 flips completed, 19 years in the industry
"Typically single-family residences give the best ROI. This is simply the most common form of real estate in our market. We're very opportunistic though and also like condos and vacant land. On average, affordable properties (<$300k) that only have a modest amount of renovation work also give an excellent ROI."
-Rainer Richter, Florida, 80 flips completed, 5 years in the industry
"Single-family residences are the highest in demand. Ones in transitional neighborhoods where we can add square footage to create value give great ROI."
-John Galarde, North Carolina, 30 years in the industry
Website
Facebook
"I mostly flip single-family homes but I have flipped everything from manufactured homes, to apartments, to office buildings, and everything in between. If I can make money on it, I buy it! Every market is different, but I have recently made a KILLING in manufactured homes. I buy 3-4 a month in the $50-100k range, put $20k into them and then sell them in the $150-200k range. Average profit is $40k+/-, but you really need to understand the nuances of the product."
-Luke Weber, Nevada, 500+ flips completed, 18 years in the industry
Website
Facebook
Facebook Group
"We will do just about anything, as long as the price is right. We actually love condos because you don't have to touch the outside (as long as the HOA is maintaining it well). And in our area, it all depends on location when it comes to ROI."
-Mandy Clark, Nevada, 27 flips completed, 3 years in the industry
"Single-family residence mainly."
–Kevin Lee, California, 28 flips completed, 1.5 years in the industry
Facebook
L inkedIn
"Single-family."
-Steve Stimson, Texas, 60 flips completed, 4 years in the industry__
Single-family residences definitely are the focal point of these expert flippers' portfolios when it comes to ROI. This is due to their predictability compared to other property types and their demand. However, as you read, that doesn't take away from other fantastic investment property types. Understanding the industry and perfecting your business model will always help build your ROI.
Come back next month for a new edition of Flip Tips and visit our other series topics like real estate niches, strategies on getting contractors to finish a job, and the top things to consider when buying an investment property.