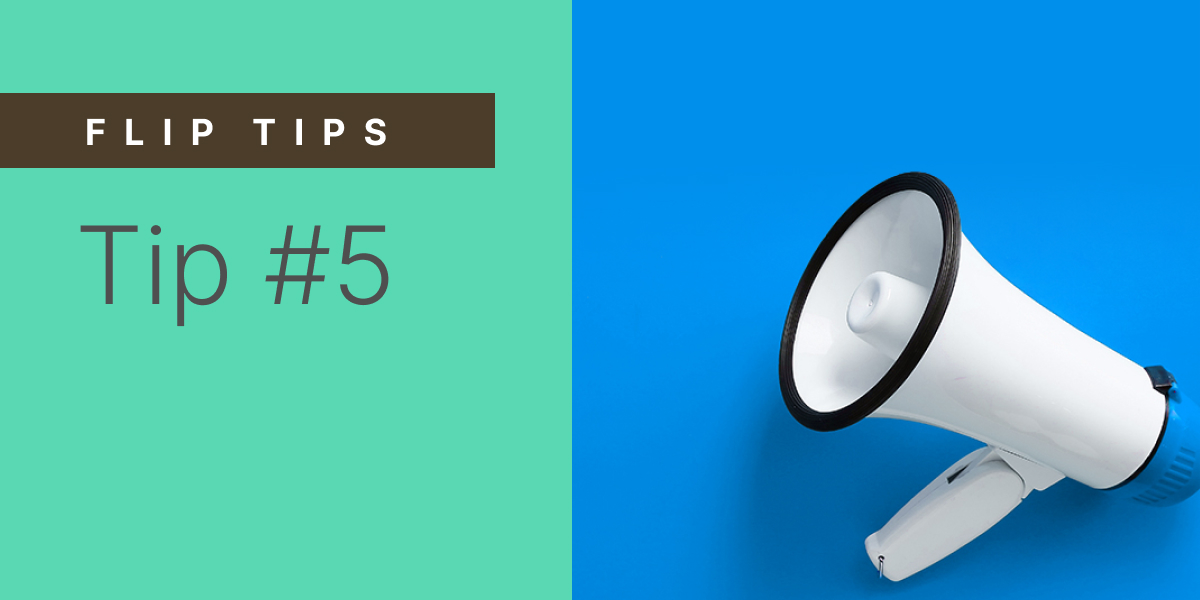 Real Estate Marketing Strategies: Flip Tips
Note: originally posted on LendingHome.com and LendingHome is now Kiavi.

Kiavi's monthly blog series, Flip Tips: Advice Straight From the Experts, asks top-of-mind, fix-and flip questions and features answers from successful, professional house flippers.

Real estate investors aren't just investors–they are the jack of all trades. The entrepreneurial spirit that it takes to get off the ground is something the most successful house flippers possess and it usually results in a knowledge in many facets of business. So it is no wonder that some of the full-time flippers have become highly skilled marketers, knowing just how to get their properties seen and heard.

There are many tactics that work for various real estate investors, whether it is direct mail, cold calling, or PPC (pay-per-click). There are also some creative real estate marketing strategies that have been a great fit for their various business models, interests, and personalities.

Learn more and discover if there is something you have yet to try that could be a serious game changer for your business.
Question: What are your best real estate marketing strategies? What are some examples and were they successful?
"My biggest spend is on my PPC (Pay Per Click) campaigns. My advice is to definitely find a qualified expert to run your campaign for you. Be an expert in real estate investing and let them be the tech expert for you. Additionally, I recently wrapped a bus driving through a few zip codes that I have already bought 100+ homes in. If there was one to flip, there are bound to be more! I also recently bought ad space in the Vegas Golden Knights yearbook (yes, there is a hockey team in the desert). We'll see what comes of it. Either way, Go Knights Go! If you make more than you spend, that means success to me!"
-Luke Weber, Nevada, 500+ flips completed, 18 years in the industry
Website
Facebook
Facebook Group
"I buy in good areas, do good comps on the front side, and then list accordingly at a small discount in relation to the market. I have my wife list the property and it usually sells quickly. I have also given a bonus to the selling agent and yes, it works."
-Daniel Carr, flips in Georgia, Alabama, and Florida, over 200 flips completed, 19 years in the industry
"Cold calling, pay-per-click, direct mailing, and radio ads."
–Kevin Lee, California, 28 flips completed, 1.5 years in the industry
Facebook
LinkedIn
"I'm a HomeVestors franchisee, so marketing is covered for the most part. I do find other leads on my own, driving for dollars, referrals, etc. Having HomeVestors as a brand though has been very helpful. Also, referrals are huge."
-Steve Stimson, Texas, 60 flips completed, 4 years in the industry
"Direct marketing that is done through our franchise system. We used to go door to door with door-hangers. We won't do that anymore—it's too dangerous and people seem to get uncomfortable from it."
-Mandy Clark, Nevada, 27 flips completed, 3 years in the industry
"Direct mail, social media, and hanging my company signs at each project. That gets me some calls and also builds brand awareness."
-Jimmy Tang, Washington, 50 flips completed, 7 years in the industry
Website
Instagram
LinkedIn
Facebook
"We primarily use MLS and some social media for typical residential properties."
-Rainer Richter, Florida, 80 flips completed, 5 years in the industry
Whether it's supporting a local sports team, diving into the digital world, depending on a trusted, skilled team, sharing on social media, or going classic and hanging up signs on your properties, there are plenty of ways to get your newly minted house flips in sight of shopping home buyers.
No effort is too small, from the older real estate marketing strategies to the more technological ones. Try out one of these suggested methods and watch your business thrive!