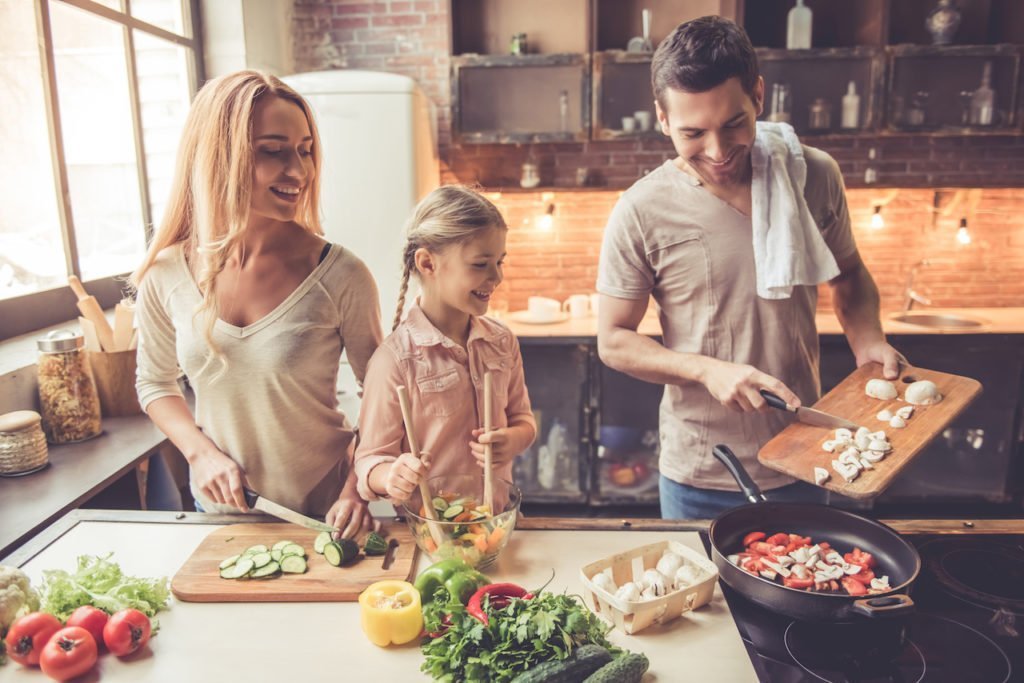 Determine How Much House You Can Afford
Note: originally posted on LendingHome.com and LendingHome is now Kiavi.

When buying your first home, deciding on the size of the home to get can be a delicate balance. Buy too much home at more than you can afford and you could end up "house poor." Buy too little and your household quickly becomes cramped.
How much square footage should my house have?
Figuring out the best path forward: a house with enough square footage for your lifestyle at a price you can afford is best navigated by asking a series of strategic questions.
How much house can I afford, financially?
The best way to add up how much your family can afford is to play with the Kiavi mortgage calculator. This will give you the closest approximation of how much house you can afford. In addition to calculations, ask yourself the following questions:
How much savings do I already have?
What's my household income before taxes?
Do I have a good credit score?
Do I need to factor in a gift from family?
Can my budget accommodate a house payment and retirement savings?
How much do I have saved?
Your financial future also depends on how much your household has saved for the purchase, plus all the extras: don't raid your entire savings just for the down payment. You'll also need money for closing costs, maintenance, and furnishings. There's nothing worse than stepping into a large, beautiful home and finding it empty. Bigger homes need more furniture, which is expensive and can take years to accumulate.
What are the long-term financial goals?
Upsizing may be the necessary move for a growing family, but it's important to keep in mind the family's long-term financial goals when determining how much you should spend on a house. Perhaps your family (and budget) will be better served with a more modest home and putting the money into savings for retirement, kids college, or paying off student loans.
How much house should I buy? Questions to ask
If you're lucky enough to be able to afford the type of house you want, the second question (and often the scarier one) is how big of a house should i buy? What if it's too big? Or even worse, too small? Below are some points to consider when assessing the amount of square footage to look for in your next home.
How much house do I need right now? How much house will I need later?
It's tempting to buy enough square footage for a future family (if that's in your plan) but it's also important to buy a house that fits your needs right now — think only on a five year timeline. After all, plans change, and buying and selling homes shouldn't be done on a whim.
What is my track record with home maintenance and upkeep?
Bigger homes mean bigger upkeep, and more money is required to fix bigger roofs and exterior masonry. There are also home maintenance costs and increased payments including cleaning the home and lawn care. Don't forget to factor in additional taxes since these are based on home square footage.
Are we willing to leave the neighborhood to get the square footage desired?
While space may be one of the important factors when determining the house you should buy, consider the pros and cons of the location as well. In urban areas where houses are smaller, your budget may not stretch to a single-family home or the amount of square footage your family would like. Would you be willing to move further out? Often times this answer can dictate where you settle down and the amount of square footage that comes with to boot.
What is the layout of the future home like?
Research bears out that modern families are no longer using their "formal" living and dining rooms. Even if the home you want comes with these old-fashioned amenities, it's important to ask — can the extra square footage be converted into something else?
Still stumped on how much house to buy? Use these quick formulas
Still can't decide on how much home your household really needs? There are a few real estate rules and tricks you can use to do quick, simple calculations.
New home Source recommends that for every one bedroom, there should be space to seat two people in the living and dining room. Tradition usually dictates one bedroom per person in the household (except for the couple who share the master), but Apartment Therapy recommends around 500 square feet per person for single family homes, and around 200 square feet per person in the household in apartments.
Using the above formulas, a family of four could easily fit inside of a 2,000 square foot space.
Don't stress too much over home square footage. Homes in the United States are getting bigger and square footage is increasing; new homes in this century are nearly 1,000 square feet bigger than they were in 1973, coupled with the decline in a number of people per household (three people per household in the 1970s, just over 2.5 in 2016) means more room for everyone.
The average size of a new home in 2015 was over 2,600 square feet, meaning the average family lives in a home where each person gets 656 square feet of space, more than any other country in the world. Really, the square footage equation comes down to your own preferences and lifestyle. Do you prefer a larger home with room to grow or housing your family in a cozy space? Either way, you can't go wrong!
And, as you think about the size of your new home and look for interior design inspiration, determine how much you should spend on a house by keeping your long-term financial goals in mind.