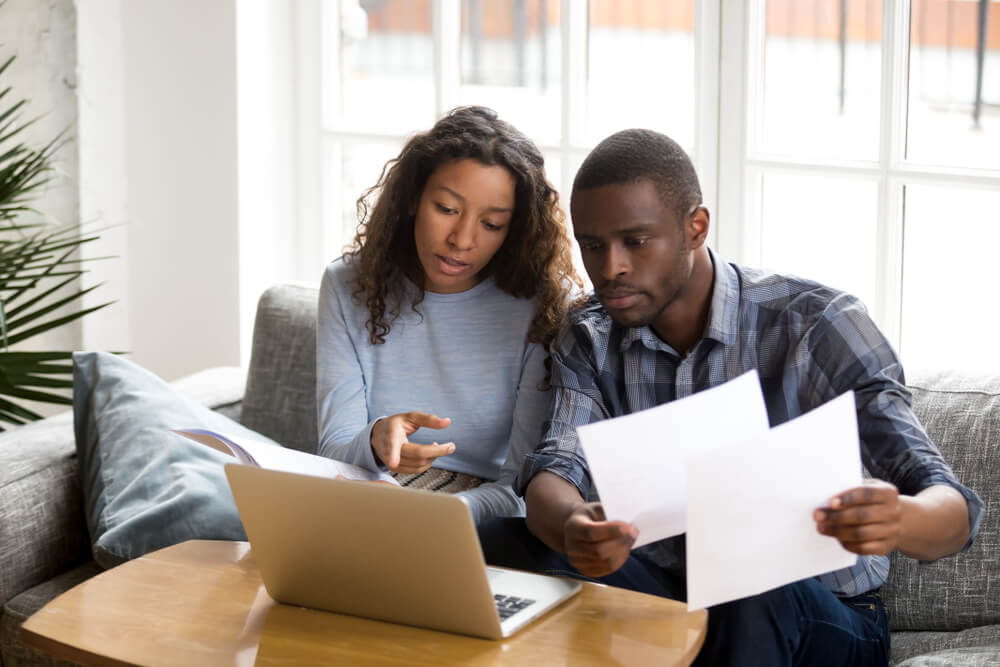 COVID-19 Aid Benefits: Real Estate Investing
Note: originally posted on LendingHome.com and LendingHome is now Kiavi.

The impact of the coronavirus crisis has launched us into an unprecedented time filled with challenges and unknowns. There has been a domino effect on all industries as our world has adjusted to the current state of affairs.
How the CARES Act can benefit real estate investors
To alleviate some of the loss people are facing, the government has officially launched a $2 trillion relief package called, The Coronavirus Aid, Relief and Economic Security Act (CARES).
About the Coronavirus Aid, Relief and Economic Security Act (CARES)
Nationwide, the funds for the CARES Act are distributed into various affected groups:
$560 billion to individuals
$500 billion to big corporations
$377 billion to small businesses
$339.8 billion to state and local governments
$153.5 billion to public health
$43.7 billion to education/other
$26 billion as a safety net
The key program and funding sources are:
Economic Industry Disaster Loans (EIDL)
Paycheck Protection Program (PPP)
Payroll tax deferral
SBA express loans
Real estate investors more specifically may be able to take advantage of the Paycheck Protection Program (PPP) for their small businesses.
This part of the CARES Act gives an eligible loan from the Small Business Administration (SBA) with a maximum interest rate of 4% and a maximum term of 10 years. This includes no application fee, no prepayment fee, no collateral required, and no personal guarantor necessary.
Am I eligible?
The aim is to ensure that individuals and small businesses stay afloat during this time. To be eligible for the CARES Act, a small business must be experiencing a decrease in revenue, staffing challenges, supply-chain disruptions, and it must also employ fewer than 500 employees. This applies for sole proprietorships, independent contractors, gig economy workers, and self-employed individuals.
The principal amount your loan can be forgiven if you:
Use the proceeds in a permissible manner
Document these expenses appropriately
Loan payment on these can be deferred for at least six months after origination. Also, please remember that this funding is on a first come, first serve basis.
How much can I borrow?
As a small business owner, you can borrow up to 250% of your average monthly payroll costs in 2019 or up to $10 million maximum. Your loan funding may be used for different things, however, only payroll costs may be used to determine your eligible loan amount. Payroll costs are defined as compensation of employees.
How can I use these funds?
These funds may be used on payroll costs, benefits for health, family or medical, salaries, mortgage obligation, and interest on other debt. Please refer below for a full list.
Costs eligible for payroll are:
Compensation (salary, wage, commission, etc.)
Payment for vacation, parental, family, medical, or sick leave
Allowance for dismissal or separation
Group healthcare benefits
Retirement benefits
Tax on the compensation of employee
Compensation to independent contractors
Costs not eligible for payroll are:
Employee compensation over $100,000
Compensation for employees whose residence is outside of the United States
Qualified sick and family leave for which a credit is allowed under sections 7001 and 7003 of the Families First Coronavirus Response Act
Remember, this loan is for 10 years and the forgiveness on it is equal to the sum of the payroll costs during the covered 8 week period. Make sure to document the processes through your SBA approved bank and give detailed information on all payments.
Keep in mind, there will also be a deferral of employer social security taxes. You may be forgiven of paying taxes for social security for a portion of time if your business was directly affected by COVID-19.
What Paycheck Protection Program (PPP) means for real estate investors specifically
Real estate investors whose businesses qualify for the Paycheck Protection Program (PPP) may be able to take advantage of these funds. This means they will be able to further support their team of professionals to maintain their operations —or keep their businesses staffed until work picks back up again, if they are experiencing a lull.
Essentially, if you are eligible and find yourself in a predicament, this stimulus package may buy you time. It is a fantastic opportunity that will help the economy pick itself back up once the pandemic decreases.
It is also helpful that there are no additional fees and that it can be used across multiple facets of your business, even though the funding is based specifically on your payroll. In other words, you can assess and adjust your business as you see fit, but the money you receive will be based on what you currently pay your employees.
Additional benefits to CARES
For those who invest in real estate more casually end and have other roles outside of their fix-and-flip projects, rental properties, etc., the part of CARES that focuses on individuals and not small businesses may be beneficial if your gross income is under the required maximum.
Depending on your tax returns in 2018 (and possibly 2019 depending on if you have filed already), if you have made $75,000 or less, you could receive the necessary funds from CARES that will help you keep your affairs in order and head above water.
Additionally, it is important to keep in mind that sole proprietors and independent contractors are able to receive funds through this stimulus package.
For those investors who make more than the maximum of $75,000 requirement, this is where this part of the package can really help the domino effect that the coronavirus has had on our economy and your business.
Various partnerships are required for many aspects of certain types of real estate investing, like house flipping for instance. This package can help ensure that these partners—like contractors, real estate agents, project managers, property managers, stagers, designers, and construction supervisors—are all in a good financial place to keep their businesses' healthy during this chaotic interim of time.
You may not benefit from CARES directly in this case, but others who are self-employed, living paycheck to paycheck, or running small operations, that are crucial to your own business, will benefit. And therefore, so will you.
The overall impact of the Coronavirus on the real estate market
The stock market took a significant dip, particularly when the coronavirus was officially declared a pandemic. Of course, with such a drastic change in the market, many industries are affected by this negative turn, some directly, and others more indirectly.
When it comes to the real estate industry, there isn't always a direct connection to how well the stock market does to how well the real estate industry does. Historically, recessions normally have only a small impact on the housing market. The overall economic health usually plays a stronger part than anything. In other words, as long as individuals feel comfortable with their income and job security, they are more likely to spend money, including buying real estate.
Additionally, interest rates have dropped significantly, perhaps encouraging those with the job security to see this as a real estate opportunity.
Another strategy in place to preserve the health of the industry is that the federal government has implemented a moratorium on evictions and foreclosures. This means that foreclosures are temporarily prohibited and many consumer mortgage backed companies are offering forbearance or reduced payments. This is in hopes to give those who are in a more compromised financial situation during this time, a break and an opportunity to stay afloat.
It is also important to note that this current circumstance of the market is much different from the 2008 recession. That was caused by issues in the lending market where mortgages were sold for much more than they were worth. Loans went into default, lost their values, and it in turn affected all aspects of the economy.
However, the coronavirus catapults us into unknown territory of the potential long term effects. We are unsure how long the current lockdown will last. What will harm the real estate market is if businesses continue to shut down in this environment and people lose their jobs or get pay cuts, tipping the balance of low supply and high demand.
It is also important to keep in mind that at this particular point in time, real estate investors who are in the hospitality industry, such as those who own short term rentals, may find it especially difficult, as the travel industry is taking a hard hit. Since their area of investing falls under two industries that are seeing a greater loss right now.
This type of financial jeopardy for people across all types of industries will send a ripple through the entire economy which is why CARES is so crucial. It could be just what we need to give us the extra breathing room to ensure this does not happen.
Keep in mind that many things remain to be seen. Three of the last five recessions, the housing market went up and looking at the economic rebound of the last health crises, the economy boosted as everyone returned to their usual activities.
What you can do now?
If you think you qualify for CARES based on the above information, there are a few things you can do to make this process smooth and efficient:
Reach out to your bank to learn more about how to apply and when the grant will be available for visit here to learn more.
Prepare all necessary documentation, such as bank statements, articles of incorporation, leases, business licenses, and any tax returns and financial documents.
Applications must be submitted by June 30, 2020 (but loan applications are processed on a first come first served basis).
Your application will be prioritized if you:
run businesses in an underserved or rural area (including veteran communities)
are a women-owned business
are a business owned by socially and economically disadvantaged individuals
are a business in operation less than two years
In addition, if you are in a more secure financial place, now is the time more than ever to spread kindness. Buy gift certificates to support local restaurants for when they reopen, any hobbies you may have like music classes or exercise classes, resume online, or even, if you are a landlord, forgive a couple month's rent if you are comfortable without it. It is inspiring how creative and helpful communities have become and if we work together, it will only make the after effects of the virus easier to overcome–from every aspect and angle.
Additional resources for real estate investors
For additional resources that gear towards property investors specifically that may help during this time, please see below:
Final thoughts
Again, since the coronavirus is more novel, we are not sure the long term outcomes it will initiate. We do know the length of this pandemic will be the deciding factor for how things will pan out.
CARES seeks to help alleviate many people and hopefully give more comfortable space as we wait for the outcome and timing of the virus. This positions the real estate investing industry well—and when pairing this with the low interest rates, and balance between supply and demand, there is still plenty of room to stay hopeful in regards to the health of the real estate industry.
Be sure to keep researching and doing your due diligence as there will be changes and updates to these as time goes on, and as we learn more about our current environment.
Stay safe and well!