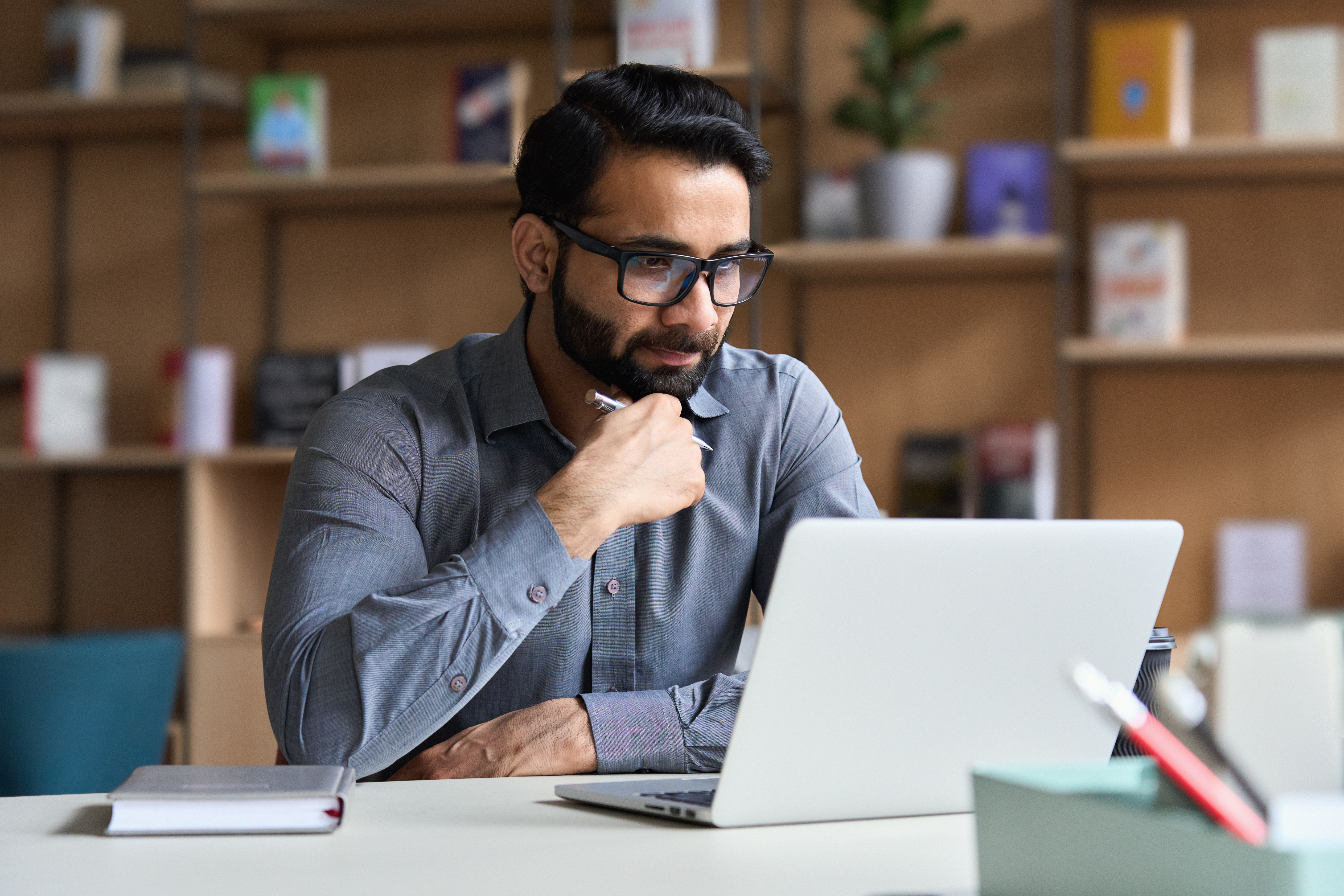 Buying a House Online: Real Estate Investing
Note: originally posted on LendingHome.com and LendingHome is now Kiavi.

Luke Babich is a real estate investor in St. Louis, MO, who specializes in multifamily units. He now has more than two dozen units, and his first investment was a house hack with Clever Real Estate's co-founder, Ben Mizes.
How to buy a house online
In recent decades, real estate transactions have increasingly shifted online. Real estate investors can tour homes, explore neighborhoods, negotiate purchases, compare home loans, and apply for mortgages—all from the comfort of their couch.
Automated valuation models (AVMs) supplement or even replace in-person appraisals. While this technology has been available for some time, many states and real estate offices were slow to adapt—until COVID-19 made it mandatory for everyone's safety and comfort.
Homes are more likely to change hands over Zoom than they are in person today. This step-by-step guide to contactless home buying walks you through the process.
Touring neighborhoods
If you're narrowing down your next investment property location, there are many websites offering a wealth of pertinent information, from school ratings, neighborhood safety, demographics, and commuting distances to local attractions. This information can help you make the best decision on where to purchase your next flip.
Here is some of the information available and where to get it:
Other sites, such as Sperling's Best Places to Live, let you search by zip code to find critical data and interesting facts like unemployment rates and cost of living. You can also see which locations are the "best places for foodies," "most comfortable cities in the summer," "most romantic" cities, and more.
Sites like Walk Score analyze neighborhood walkability and bike-ability, transportation options, and commute times. Walk Score and Google Maps allow you to search nearby for restaurants, parks, churches, and more.
If you're willing to pay for it, sites like Neighborhood Scout compile detailed information about homes and their surrounding neighborhoods, including appreciation potential, pros and cons, and nearby job salaries.
Scouting houses
Once you've selected your target area, it's easy to search for listings online with any of the many sites publishing Multiple Listing Service (MLS) homes. According to the National Association of Realtors (NAR), most buyers, and many cases, real estate investors, find their properties online. Some investors who want to beat the competition also drive through neighborhoods (many FSBO sellers market exclusively with yard signs), check online public records for foreclosures and scour online classifieds.
If you're buying a rental property, you'll be interested in features like Zillow Rent Zestimate that estimates potential rental income. This can help you run the numbers and determine if a home will deliver the return on investment that you seek, if looking to become a landlord, in particular.
If the MLS site doesn't have sales history data, you can view your county assessor's website to find out what the sellers paid. Some assessors' sites even show the property floor plan and zoning. So, you can avoid things like horses, multi-unit buildings or light industry if you wish. The assessor will usually note the home's construction quality and fair market value (FMV). Understand that values fluctuate and that the FMV is no substitute for an appraisal.
Once you have the sellers' names, you may be able to see if they have loans against the house and how much they borrowed by checking your county clerk's website. You can also discover if owners are not current on their property taxes and potentially extra-motivated.
To go even deeper, Google the seller and look for social media posts and other information that might be helpful. (In competitive markets, buyers who establish a personal connection with sellers can sometimes gain an advantage). Knowledge is power.
Research
When you're looking at listings for a potential property to invest in, don't just consider list prices. Look at closed sales as well and value estimators from sites like Zillow and Redfin. Many MLS sites also allow you to see recently closed homes. Familiarizing yourself with local pricing helps you spot good deals and pull the trigger faster.
Pay attention to trends—are values increasing or decreasing? Is it a buyer's market, a seller's market, or a balanced market? Recent sales will tell you which way prices are heading, but current listings also yield valuable information. Which home features are being touted most?
Those are probably the features buyers or renters value now. Note also how long listings are on the market—if they're all pending or contingent after three days, you'll know you have to move fast. If listings are languishing, it could indicate a buyer's market.
One caution—many listings have a "Contact Agent" button you can click to get additional information about a specific property. However, unless it says, "Contact Listing Agent" or something similar, you're likely to get someone who bought a lead from the site. These agents don't have any special property information, but they will try to get you as a client.
You're better off contacting the listing agent directly (his or her name will be on the listing somewhere or calling your own agent if you already have one.
Virtual walk-through
Most listings today feature virtual tours, in addition to photographs. However, you probably don't want to base your offer entirely on a possibly sanitized presentation.
If you're serious about a property, have your agent do a video walkthrough of the house for you or schedule an in-person tour. Establish the COVID protocols with all parties before touring—how many people will be there? Will everyone be masked? Who provides PPE?
Negotiation
Much of the back-and-forth negotiation between buyer and seller used to take place in real estate offices or by fax. Today, online document preparation makes it easy to conduct your negotiations and sign your documents online. Read everything carefully as you page through and click to sign or initial the highlighted areas.
You'll be signing a new set of documents every time a condition changes or when you remove a contingency like loan approval or home inspection. Understand that anything you agree to electronically is as binding as documents signed the traditional way.
Online mortgage
The house hunt isn't the only aspect of real estate that's been transformed by the internet.
Today's home buyers for both consumer purposes or real estate investing purposes can compare mortgage rates online, get pre-qualification letters, and even apply for their mortgages from home.
You don't need to provide your social security number to get mortgage quotes online. (To get a realistic quote, however, you will have to supply an estimated credit score.) Don't allow anyone to pull your credit unless you have decided to do business with him or her.
You'll upload documents proving your income, ID, and assets in addition to authorizing verifications of income, bank balances, and your credit rating. Eventually, you'll also provide your purchase agreement so lenders can check clauses like seller concessions and needed repairs.
Most mortgage providers evaluate applications with automated underwriting systems (AUS) and then forward a list of conditions you must meet to finalize your loan approval. Once you, the borrower, are fully approved, the lender orders an appraisal and if the property meets financing guidelines, you'll be cleared to close.
Closing
The COVID-19 pandemic has pushed the real estate industry to adopt contactless closings for the safety of all parties involved. Your closing will probably take place over Skype, Zoom, or other video conferencing app. This process is also called "Remote Ink-Signed Notarization" (RIN) or "Remote Online Notarization" (RON). The main difference between the two is that RIN requires a "wet" signature and eventual delivery of actual hard copies of the 50-100 pages of documents, while RON is fully digital, using apps such as Docusign to confirm your identity.
Finally, you'll electronically make your down payment and pay closing costs like transfer taxes, lender fees, and prepaid interest. Your mortgage lender funds the home loan, your title officer or the attorney records the transaction with the county, and you officially own the property.
Despite the pandemic, real estate is booming in much of the country. Technological advances have made it easier to find, buy, finance, and close on investment property with safety, speed, and convenience.