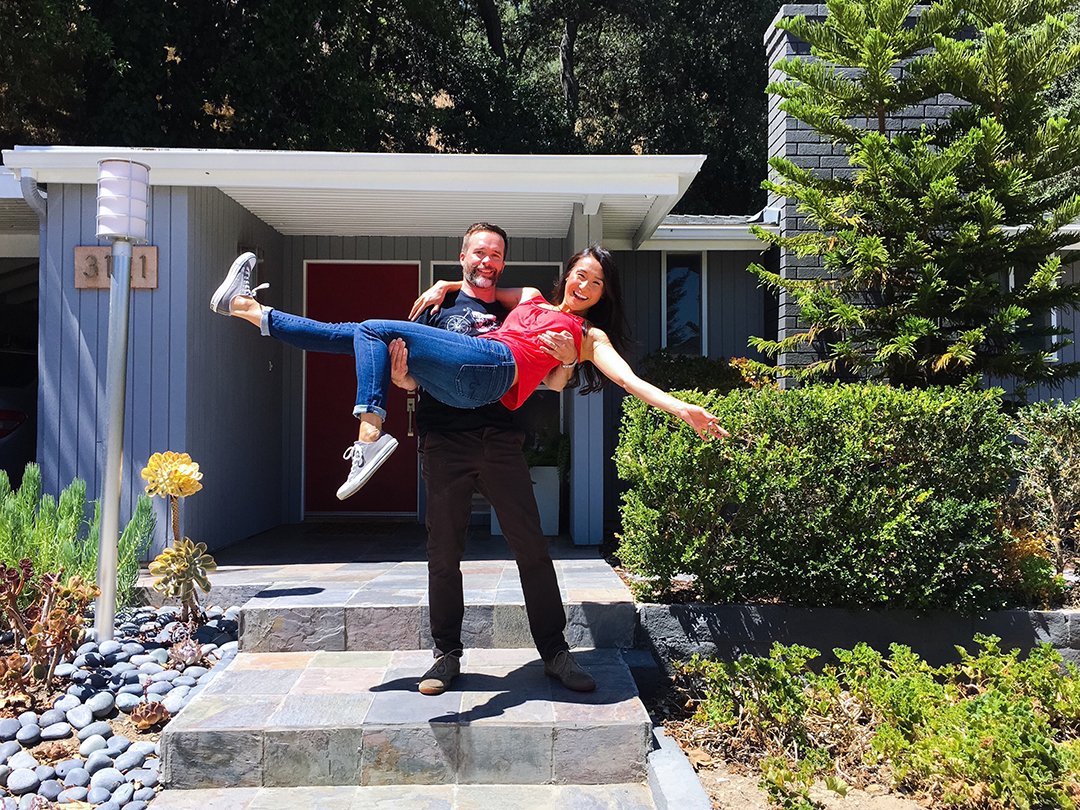 4 Tips to Win During the House Bidding War Era
Note: originally posted on LendingHome.com and LendingHome is now Kiavi.

Whether it's the uncertain political climate, the lingering effects of the 2008 recession, or rising interest rates, one thing is certain: homeowners are staying put. A recent New York Times article reports the average length of time a homeowner holds onto a house as 8.7 years–nearly double what it was just a decade ago. The consequence of all this? Hot market, competitive offers, and open houses that end in a bidding war.
How "staying put" affects first-time homebuyers
The Times article also notes several factors that are contributing to this new trend: fear another housing bubble may occur, uncertainty over shifting job markets, and interest rate lock-in. Because the Federal Reserve decided to raise interest rates this year, many homeowners who bought in the post-recession low rate period will not be able to refinance or buy another home as cheaply as they did in previous years, meaning their money may not go far enough to get them into an even better home in a comparable area.
To some, moving may not make financial sense anymore, which leads to many people "making do" with their first home rather than trading up.
What does this mean for first-time buyers? If you're a millennial, you've likely waited to buy your first home (average age of first time home buyer is now at 32, up from age 30 in 2015), and worked very hard to save up enough for a down payment. Now, chances are you'll also have to deal with competition because fewer starter homes are hitting the market.
4 tips to win a bidding war in a hot market
So, how can you survive in a real estate market rife with unmotivated sellers, low inventory, and the possibility of a bidding war?
Be proactive – It's always a good idea to be proactive when you're in the market for a large financial asset/expense, but when markets are especially "hot," be sure to do all your homework. This includes making sure your finances are in top shape, researching properties online, and moving quickly if you find a home you're really interested in.
The biggest component to being proactive is procuring a pre-approval letter from your lender as soon as you're ready to start looking seriously. The letter communicates your readiness to buy and proves to sellers your ability to properly finance the home.
Make sure to have a good relationship with your realtor – Bidding wars are when real estate agents really earn that 3% fee. An artful agent will get you the best deal and may be able to sway the listing agent and property owner in your favor. Be sure to fully vet your agent by interviewing them the way you'd interview someone applying for a job. It is of the utmost importance you feel comfortable with this person executing business on your behalf (especially in stressful situations!)
Go in with your best offer –When competition is tight, it is not the time to bargain hunt. Make sure your first offer is competitive, and if you feel inclined, write a letter to the seller about what you love about the home. Homes are very sentimental for both buyers and sellers, so don't underestimate the impact of this incredibly personal touch. You can tell them about your plans for your home and how you will care for it—don't be afraid to pull on some heartstrings.
Use every "weapon" in your home buying arsenal – If you can't offer more money, there are ways to make your offer stand apart from the rest, including shortening contingencies or due diligence periods, offering more earnest money to indicate your interest, or offering a faster close. Of course, only offer terms you truly feel comfortable with and don't skimp on a home inspection.
With these tips, a pre-approval letter, and a strong grip on your finances, you'll be able to survive (and thrive) in a tough seller's market.