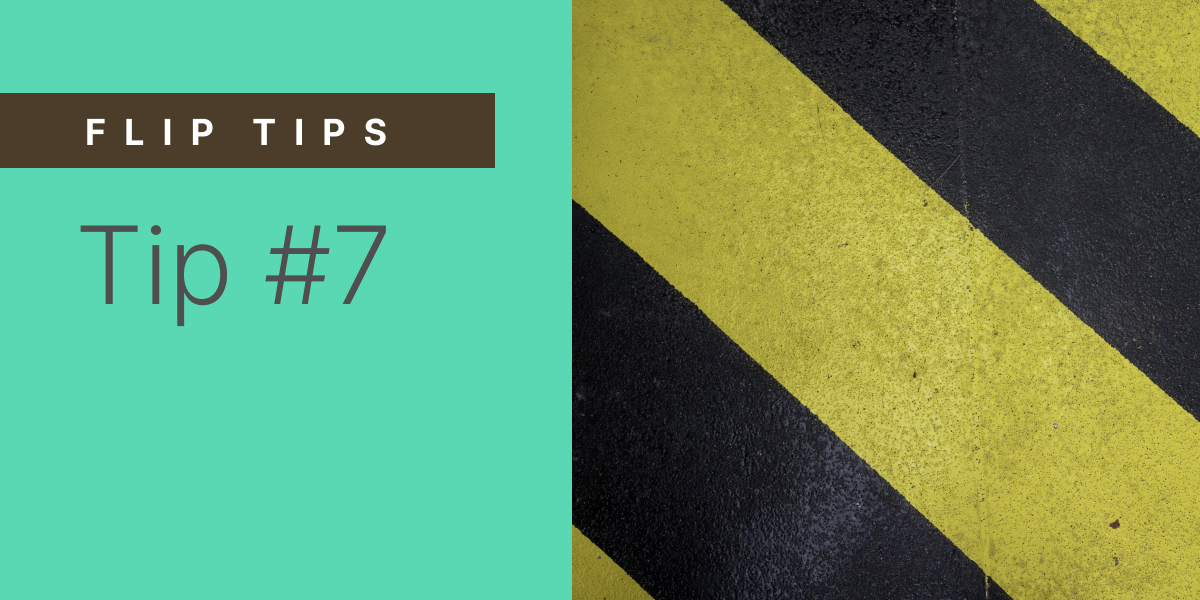 Advice on Working with Contractors: Flip Tips
Note: originally posted on LendingHome.com and LendingHome is now Kiavi.

Kiavi's monthly blog series, Flip Tips: Advice Straight From the Experts, asks top-of-mind, fix-and flip questions and features answers from successful, professional house flippers.
How to work with contractors
In the real estate investing industry, it is common to have many kinds of business partners. From financing house flipping, to real estate agents, to landscapers—to make a flip successful, you usually need more hands on deck than just your own. And these partnerships need nurturing.
One of the key partnerships is your contractor. They are at the front lines and make sure the planned renovations get done on time to improve your real estate investment property for potential positive return. So maintaining a positive, mutually beneficial working relationship with them is crucial. And since there are many moving parts in construction and large teams are often needed, it can also be difficult to manage.
Our expert house flipping investors have tips, tricks, and teachings to help guide you in the right direction to ensure that the work with your contractors runs smoothly, the job will get finished, and everybody leaves the project accomplished.
Question: How do you get a contractor to finish a job?
"Never pay for work not completed. If they say they need a deposit, they are likely broke. Home Depot contract services are a reliable place to go if you do not have experience in construction. And always pay on time."
-Daniel Carr, flips in Georgia, Alabama, and Florida, over 200 flips completed, 19 years in the industry
"We give contractors draws every week. They have to finish weekly milestone to get paid. I also bring food and drinks to my contractors and ensure to pay them on time. If they tell me it's going to cost me more money doing this or that or there is unexpected repair, I just tell them to do it. I don't bargain. I treat them well financially."
–Kevin Lee, California, 28 flips completed, 1.5 years in the industry
Facebook
LinkedIn
"Check out my book, The Flipping Blueprint, I have a whole chapter in there of how to manage contractors. Remember to always make sure it is a win-win relationship. They should make money and you should get the product you requested."
-Luke Weber, Nevada, 500+ flips completed, 18 years in the industry
Website
Facebook
Facebook Group
"With a new contractor, contract clauses are critical. Also, only pay a bit at a time as the work is done. I don't like working with anyone who requires money up front if I don't know anything about them. If you can work with the same guys multiple times, you can typically create a level of trust. But, still remain diligent and verify all work before making any payments. I've found paying them quickly goes a long way too. As soon as they invoice, verify the work and get them paid. Especially if you're headed into the weekend. They need money to enjoy the weekend or they won't be happy on Monday!"
-Steve Stimson, Texas, 60 flips completed, 4 years in the industry
"We stay on top of them daily and put good language in our contracts to make sure the work is of quality and done in a timely manner. Our best contractors love us because we bring them a good volume of business. We also have partnered with them to give them a share of the profit."
-Mandy Clark, Nevada, 27 flips completed, 3 years in the industry
"We have contracts with deadlines. If they finish ahead of schedule and budget, we give them a bonus. I check on my projects at least twice a week to tell them any imperfections or changes that needs to be done. Just treat them with respect, buy them lunch here and there."
-Jimmy Tang, Washington, 50 flips completed, 7 years in the industry
Website
Instagram
LinkedIn
Facebook
"We are the general contractors and have our own crews. But always remember to pay on time and keep giving them work."
-John Galarde, North Carolina, 8 flips currently under construction, 30 years in the industry
Website
Facebook
"The best advice is to clearly spell the start and finish dates for all projects and imposing daily fines for any extra days beyond the finish date. I also always pay the contractor on time, buy lunch for them every once in a while, and be sensitive to their personal issues (such as sending comforting words in case they are dealing with ill loved ones, letting them take time off to deal with family issues, etc.)."
-Albert Nyabwa, Texas, 35 flips completed, 4 years in the industry
"Regular meetings and communication with project managers go a long way. They talk on a daily basis with contractors. Also, don't pay until work is complete and treat them well and with respect. Remember, the good ones have options to work with other people."
-Rainer Richter, Florida, 80 flips completed, 5 years in the industry
From the organizational tactics of keeping a strict schedule, paying in timely increments, and setting deadlines, to the more culture based tactics like giving food and drink, being an understanding employer, and just treating people with kindness—you can not only get your contractors to finish their jobs. but also evolve your partnership to be an excellent foundation for your house flipping business. Make this partnership easy and use this advice to grow your business.
In addition to contracting, financing is another important partnership.