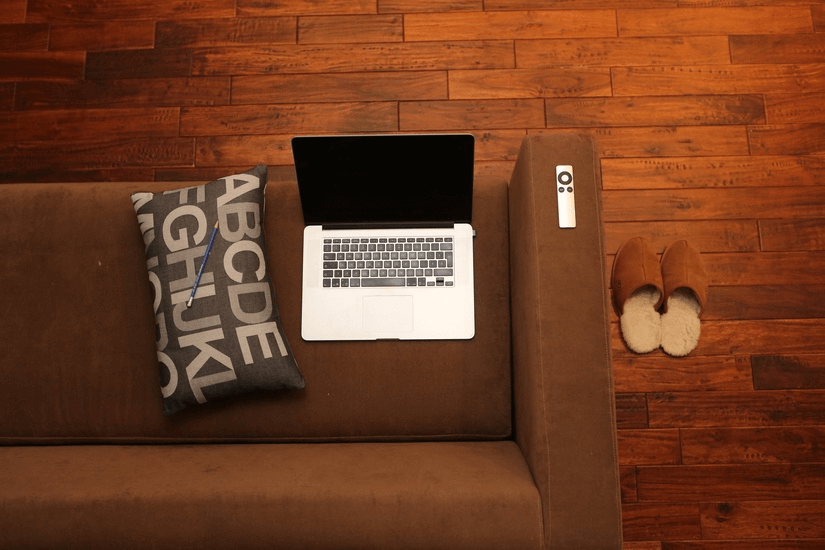 Types of Mortgage Loans: Real Estate Investing
Note: originally posted on LendingHome.com and LendingHome is now Kiavi.

It's time to meet the mortgage of your dreams. That's right. Before falling in love with a house, you'll need to start a relationship with the loan you'll use to buy it. There are plenty of fish in the sea of mortgages, and in order to decide which one is right for your long-term commitment, you'll need to learn the language of home loans.
Fixed-rate loan
Here's a great match if you're looking for a simple, straightforward kind of loan. This a loan for which your interest never changes for the duration of the loan. This means you'll pay the same exact amount every month. Fixed rate loans are pretty popular with buyers because there are no surprises, and your interest rate will never change just because the market does.
Adjustable rate mortgage (ARM) loan
It's a busy time in your life, so maybe you'd rather keep this relationship slow at first — but you know you'll want to get serious in a few years. In this case, an ARM loan might be right for you, since it offers you a lower interest rate initially — and therefore lower monthly payments — than you could obtain with a fixed-rate loan. But here's the thing: this lower rate only lasts for a certain number of years (commonly one, three, or five). At that point, you'll have to start paying whatever the current market interest rate is, so just keep in mind that the government has plans to increase interest rates in the future.
Let's say you know exactly when you're going to get a promotion at work, or when you're going to pay off your school debt, and you know you'll be able to make larger monthly payments — or potentially pay off your mortgage — at that time. Or maybe you know you'll be moving again in just a few years. In these situations, some version of an ARM could potentially work for you.
Conventional loan
Many of the regular ol' mortgages you'll get from a bank or private lending agency are conventional loans. Because you aren't dealing with the government (as with some of the loans below), lending fees can vary widely, but there may be less paperwork involved, and your loan could be approved a lot faster. Recommended credit scores are between 620 to 680, but this varies by lender. Minimum down payment requirements are typically higher than government-insured loans; while they can be as low as 5 percent, 20 percent is often required. That's how you can secure lower interest rates and also avoid paying private mortgage insurance.
Federal housing authority (FHA) loan
Looking for the kind of loan that will be there in your time of need? Are your credit scores not so hot right now? Meet the FHA loan, which requires a minimum of 3.5% down payment, and lenders don't mind if your credit scores are below average — the minimum credit score needed is 580. You may hear people (your dad) advising you to put 20 percent down on your house if you can, since that allows you to obtain a mortgage with a lower interest rate. But if you're in the early stages of your career and still paying back college loans, coming up with 20 percent just isn't going to happen. Instead, you can inform dear old dad that an FHA loan offers you a low down payment, which can help you buy a home and start building equity now.
A lower down payment does translate to a higher mortgage payment at first because it will include private mortgage insurance (see below). Another thing to keep in mind about FHA loans: prior to loan approval, the house must be appraised (as with any other loan) but must also pass a health and safety inspection. Any structural or mechanical issues that are discovered will have to be fixed before the loan process moves forward, but at least you won't have to worry about any surprises once you finally move in.
Private mortgage insurance (PMI)
Although FHA loans offer a low down payment, this deal does come with a price tag known as PMI or Private Mortgage Insurance. In fact, PMI is generally paid on any loan where you put less than 20 percent down at the start. PMI is an annual percentage of the base loan amount that can be paid with your monthly interest payments. Because an FHA loan is a government-insured loan, this PMI is how the FHA pays back the government if someone defaults.
Let's say the FHA loan is for a $150,000 home over 30 years. After your 3.5 percent down payment of $5,250, the base loan is $144,750. The FHA's current PMI rate is 0.85 percent for this amount, which translates into an extra $102.53 per month in your mortgage payment. But it's not always forever — in some cases, the moment you hit 20 percent equity in your home, you can say good-bye to PMI.
VA loan
Need a loan that understands who you are and where you've been? This is a government-insured loan for military veterans or their surviving spouses that offers as low as 0 percent down payment and several other financial perks. A one-time funding fee (a percentage of the loan amount) may be required, depending on various factors, including veteran status and amount of down payment.
USDA rural development guaranteed housing loan
If you're the outdoorsy type and yearning for some good acreage with your home, then this could be the loan for you. The USDA offers loans that are government-insured for (mostly) lower-income buyers of rural housing, so if you meet the income and rural location requirements, you could be the proud owner of a zero down payment USDA rural loan with no PMI.
FHA 203k renovation loan
Got a lot of love to give? Whether you're the DIY type, or the house needs help from a pro, those renovations add on extra costs, and the FHA 203k Renovation loan can help ease the strain on your wallet. This type of financing bundles together a loan for the home and money held in escrow to pay for renovations if the house of your dreams still needs a bit of TLC. Just know that there's a difference between the full 203k, which covers serious, structural repairs and the streamline 203k, which is given for work of a smaller scope, like new paint, carpet or appliances.
Freddie Mac and Fannie Mae
No, we're not talking about a celebrity couple, although Freddie and Fannie are in the news a lot. These two government-sponsored entities were created to increase the available amount of funds to loan out to home buyers, and today, over 75 percent of mortgage loans in the U.S. are backed by either Fannie Mae or Freddie Mac. In 2015, Fannie Mae and Freddie Mac introduced a 3 percent minimum program to help out first time home buyers.
Conforming loan
Loans that meet a list of criteria (including the maximum loan amount) so that they can be bought up by Freddie Mac and Fannie Mae. Fixed rate and ARM loans are two examples of conforming loans.