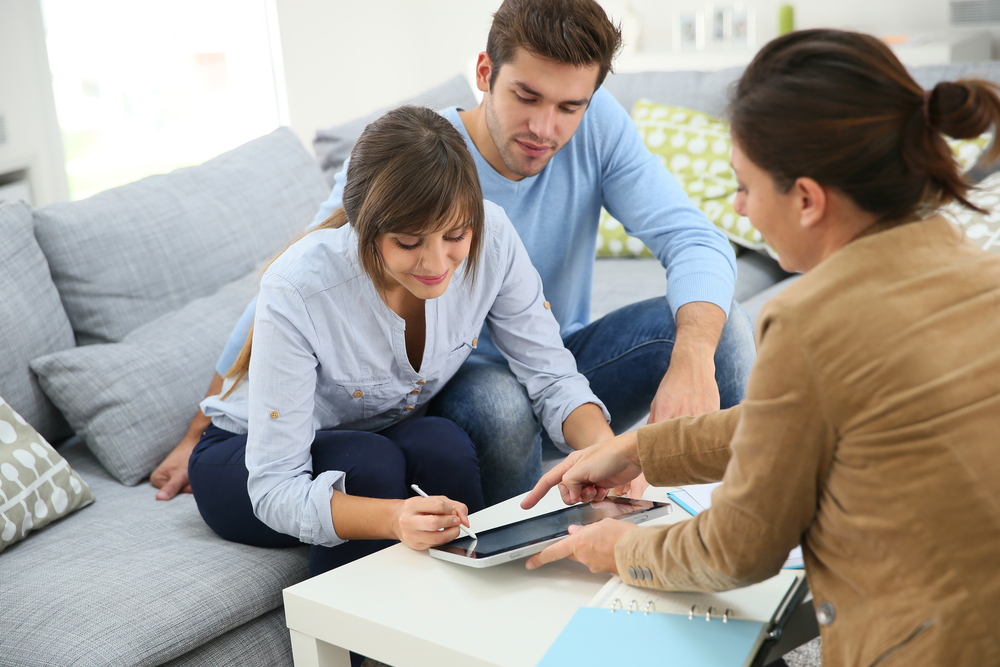 Mortgage Pre-Qualification vs. Pre-Approval
Note: originally posted on LendingHome.com and LendingHome is now Kiavi.

The perfect home: we've all got one. For some of us, it's close to downtown with a walk-in closet. For others, it's in the suburbs with a backyard hot tub. If you've started searching for the home of your dreams, sorting through local listings over pancakes on a Sunday morning, it's time to make the move toward mortgage pre-qualification or pre-approval. For a first-time homebuyer, these are important steps to take as you dive into the world of mortgage loans. They'll help you determine how much you can afford and prove to sellers that you can finance your purchase.
Use mortgage pre-qualification as a guide for home shopping
A mortgage pre-qualification is the first step in getting a loan, and it's a good way to find out how much you can afford. You'll typically get pre-qualified online or over the phone, where you'll answer some quick questions about your income, your estimated credit score, and how much money you have to put towards a down payment. Lenders typically won't charge you for this process, nor should it affect your credit, so pre-qualify as much as you want!
Once you get your pre-qualification, do some simple mortgage calculations to make sure the offer make sense for your financial situation. Just because a lender is willing to offer you a certain amount of money doesn't mean that you'd be completely comfortable making the monthly payments. Think about your unique situation and the other financial commitments you have.
Also, keep in mind that these numbers are estimates and not an exact reflection of what you might be approved for. Use them as a guide to start shopping for houses before taking a more official next step: pre-approval.
Use pre-approval to get serious about homebuying
A pre-approval letter from a lender states the specific mortgage loan amount and terms you qualify for. Although a pre-approval is a bit more involved than a mortgage pre-qualification, it generally follows the same process you'll go through to apply for the mortgage loan itself, so it'll help you prepare for what's to come. Pre-approval also offers you a more concrete estimate of what you will be approved for because lenders start looking through your information in detail. Here's what you can expect:
Gather necessary information: Each lender has its own standards and processes for determining a pre-approval, but usually you'll need to provide the lender with your social security number and current financial information like income, assets, and debt.
Be aware of credit score changes: Lenders will also do an extensive check on your credit history during the pre-approval process. Keep in mind, this inquiry will count as a "hard pull" on your credit, meaning it'll likely reduce your credit score by a few points, temporarily. As with other parts of the mortgage loan process, a good credit score is a big benefit here; the higher your credit score, the more likely you are to be pre-approved for a larger loan amount and better terms.
Start shopping: The pre-approval process should provide you with a pre-approval letter describing the expected loan amount and terms, including the interest rate, loan type (fixed-rate, adjustable) and closing costs. Once you get a pre-approval letter, you'll have a leg up when placing an offer, since you'll find many sellers will only accept offers from pre-approved buyers. Note that most pre-approval letters are good for 60 to 90 days, so you'll want to time your request accordingly.
While a pre-approval letter is the best representation of the offer you could receive from a lender, it does not guarantee a loan with those exact terms. Pre-approval letters can be revised or canceled for a few reasons, including changes in your own financial situation.
Pre-qualification or pre-approval?
They both serve as ways for a seller to feel confident that you, the buyer, will be able to finance the purchase of your new home. Though pre-qualification isn't mandatory, it can be helpful when you first start shopping. With a pre-approval, you'll have everything you need to put in an offer and put your best foot forward in making your home ownership dreams come true. So, pre-qualification or pre-approval? Pre-qualification is useful, while pre-approval is very important.