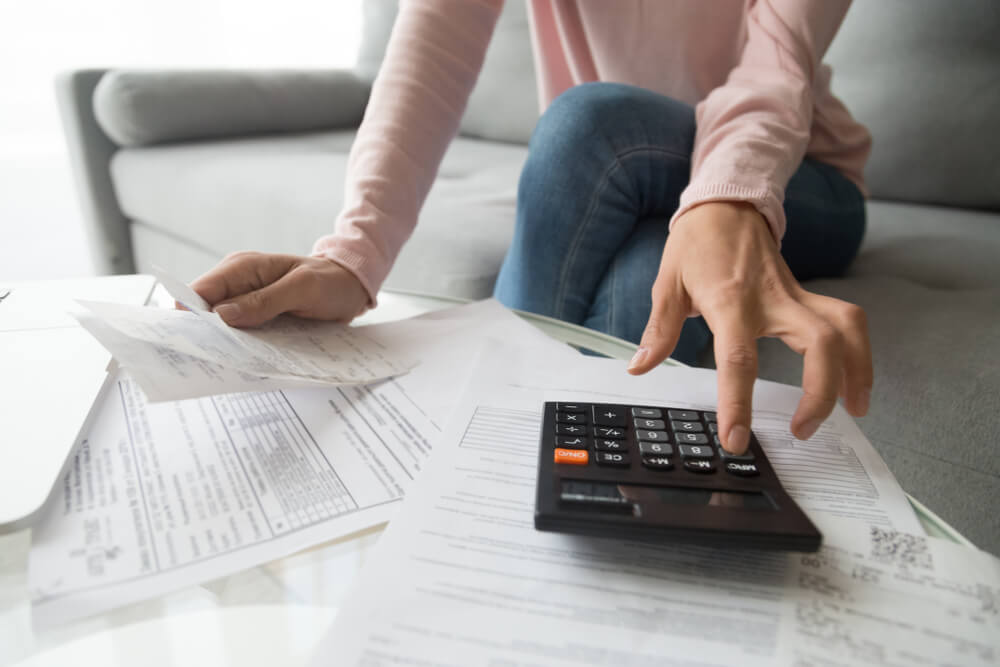 The Tax Break of Rental Property Depreciation
Note: originally posted on LendingHome.com and LendingHome is now Kiavi.

About the author: Adam Luehrs is a writer during the day and a voracious reader at night. He focuses mostly on finance writing and has a passion for real estate, credit card deals, and investing.
The tax break for landlords: Rental property depreciation
Let's talk about tax perks for landlords. You've probably heard the concept of residential rental property depreciation if you're looking into becoming a property investor. It turns out tax depreciation on rental property is one of those gifts that keeps on giving in terms of getting a tax break.
Don't be intimidated if the concept is confusing to you. You'll actually have plenty of time to figure out how to make it all work in your favor as you move forward with becoming a landlord or property investor. In fact, you can even bring in a tax professional to help you sail through without missing any depreciation deductions. Of course, it's still a good idea to be familiar with what to expect in terms of property taxes during your investment journey.
How does rental property depreciation work in a nutshell? Let's take a look at the basics of knowing how to deduct each year that you own a rental property.
What is rental property depreciation?
It may seem counterintuitive to hear that depreciation is actually a good thing. After all, the term does refer to a loss of value.
However, the IRS says that an asset must have what is known as a "quantifiable useful life" applied to it. Let's say that you're a business owner who purchases a tool for your business that costs $1,200. Let's also suppose that the quantifiable useful life for that tool is 12 years. The IRS would allow you to deduct $100 from the cost of the tool for a total of 12 years. This ultimately lowers the taxable income for this business for a full 12 years.
That very basic example hopefully sheds some light on what depreciation looks like for owners of rental properties. However, there are some extra details involved when it comes to real estate specifically. Let's start with the most basic formula for looking at how depreciation on a rental property is calculated.
Depreciation is just the process used to deduct the combined costs of purchase price and improvement. However, the big thing to know is that you're not just taking a large one-time tax deduction based on the cost of the building in the year you purchase it. You're actually spreading your deductions out over a span of 27.5 years. This is the amount of time that the IRS has deemed to be the official "useful life" of a residential rental property.
Can your rental property be depreciated?
How can you know if your rental property qualifies for depreciation? The IRS has a few requirements in place for determining if a property qualifies for depreciation deductions. There are actually four qualifications that must be met. Here's the rundown:
The property is owned by you. This applies even if you are making payments toward owning the property.
The property is used to generate income.
The property has what the IRS considers to be a "useful life." This means that it is subject to wear and tear, decay, value loss, and damage from natural events.
The property is reasonably expected to remain standing/intact for another year.
Only an actual physical structure is eligible for depreciation. A piece of land is not considered eligible. Additionally, the IRS typically will not allow you to depreciate costs associated with landscaping or clearing land.
The good news is that property depreciation begins immediately after your property is available for use as a rental property. That means that you can take advantage of this tax deduction before any tenants actually move in.
Unfortunately, that does not mean that your property will qualify as soon as you finalize your purchase. The depreciation clock begins the moment your house is ready and available for rent. What does that look like in real life? Let's take a look at a typical cycle:
● You close on a rental property on May 1.
● You spend three months preparing the property for tenants.
● You list the property for rent online and in newspapers on August 1.
● Your first tenant signs a lease on October 1.
● You collect your first rent check on October 1.
According to this schedule, the IRS actually allows you to begin depreciating the house on August 1. You may be wondering what it takes to keep deprecation going. You will be able to maintain deprecation as long as your property is available for rent for the full 27.5 years the IRS assigns to this deduction. However, there are conditions that could invalidate the deduction.
Taking your rental property off of the market before you've recovered its costs will invalidate the deduction. The same goes if you were to sell the property, exchange the property, convert the property for personal usage, or abandon the property. Lastly, the deduction goes away if the property is destroyed for any reason.
What about if you need to simply take the property out of commission on a temporary basis because it needs repairs? A time may come when you need to use the time between tenants to make upgrades and repairs that would be difficult to do with a person living in the property. The IRS does allow a temporary "idle" phase for rental properties while you prepare for new tenants.
How to calculate rental property depreciation?
Calculating your depreciation isn't quite as simple as just plugging some numbers into a rental property depreciation calculator.
You actually need to focus on three steps when figuring out annual depreciation for your rental property. New landlords and property investors are going to be using something called the Modified Accelerated Cost Recovery System (MACRS) since this accounting method applies to all rental properties put on the market after 1986.
Start by determining the basis in the property you're purchasing. There's actually a really simple equation for working this out:
First, start with the amount you paid for the property.
Next, add in any closing costs, legal fees, insurance premiums, back taxes, or associated costs that you paid to get to closing.
Then, take out the cost of land based on the most recent real estate tax assessment.
To see how this would play out in real life, let's take a hypothetical investment property that you recently purchased for $100,000, the tax assessment places the property at $80,000, and that $70,000 of that value is in the home. The remaining $10,000 is in the land.
You may need to make adjustments if you make significant upgrades or renovations to your property between the day of closing and the day you place the home on the market as a rental. It may be necessary to have an assessor come in to give you an accurate assessment of your home's current value as you place it on the market if you're unable to find comparable properties in the neighborhood with similar upgrades. Factors that could impact the basis price of a property include money spent fixing damaged property, bringing services or utilities to a property, and legal fees accrued while making upgrades and changes.
We can briefly discuss the two different methods that investors can use when determining MARCS. However, you most likely will be using the General Depreciation System (GDS), which applies to almost all residential rental properties and is the default system unless special circumstances apply.
In the rare case of exceptions, you will have to use the Alternative Depreciation System (ADS).
This means that you must use GDS unless a property is used for a qualified business less than 50 percent of the time, possesses a tax-exempt use, has been financed using a tax-exempt bond or is used mostly for farming purposes. It's going to be really important to get the help of a tax expert specializing in property taxes if you suspect that the property you're purchasing qualifies for ADS.
The last thing to say about GDS versus ADS is that the rental property depreciation method differs between the two. GDS triggers the 27.5 year recovery period we discussed earlier, whereas ADS has a recovery period lasting for 30 years for all properties put on the rental market after 2018.
What about depreciation percentages by year?
The IRS puts specific guidelines in place for how much you're able to claim in depreciation per year. Property owners can currently depreciate properties by 3.636% each year as long as a property is in a constant state of depreciation. Keep in mind that you'll need to deduct percentage points for any year where your rental home was not in service for the entire year.
Here's a look at what your percentages will look like based on the month that you place your home on the rental market during your first year as a landlord:
● 3.485% for January
● 3.182% for February
● 2.879% for March
● 2.576% for April
● 2.273% for May
● 1.970% for June
● 1.667% for July
● 1.364% for August
● 1.061% for September
● 0.758% for October
● 0.455% for November
● 0.152% for December
You will be able to take the full 3.485 percent during any year where your property is available for rent for the entire year. However, most new landlords seek out tax help during the first year due to the fact that it can be easy to miss deduction opportunities if you're not fully tuned into the IRS's rules and regulations for depreciation. Just make sure you're looking at the IRS's most recent chart for any year while tallying percentages for your depreciation deduction.
What about tax liability?
Depreciation will impact your annual tax liability for your rental investment. The specific way that you'll be impacted will be determined by your tax bracket. That makes it impossible to say exactly how much less you'll owe the IRS each year. Most property owners will need to report all of the generated income and expenses related to a rental property using the Schedule E (Form 1040).
The next step will be to transfer the net gain or loss that you experience during any particular year to your Form 1040. Most landlords can expect to save hundreds or thousands of dollars per year in tax liability when they know how to properly handle this very important tax break.
What about rental property depreciation recapture?
You're probably wondering what happens to real estate property depreciation if you sell a rental home. The IRS will require you to pay long-term capital gains taxes if you decide to sell a property after owning it for a year. The tax rate that you pay will depend on your income level .
The IRS asks for a portion of your past depreciation deductions back if you sell. This is called rental property depreciation recapture. You should know that recapture is only going to apply to the portion of your gain that is attributable to the deductions you've already taken for a property.
Rental property depreciation recapture is not going to apply if you sell your investment property at a loss. In fact, you'll be able to report any loss on your taxes if you end up losing money. That means you'll get tax benefits for both your deductions and your losses. Most landlords who sell at a loss still get to enjoy tens of thousands of dollars in deductions over the lifespan of owning a rental property.
You'll be exempt from paying for capital gains under the 1031 Exchange in some situations. The IRS actually allows you to defer capital gains when your investment property is sold if you purchase a comparable property. The IRS views this as using the profit gained from your sale to invest in a new property.
Why depreciation is one of the most important tax perks for property owners
Making a plan to take advantage of depreciation to ensure that you know the proper amount to deduct each year is essential if you're purchasing a property. One thing you may not know yet is that income generated from a rental property has what is considered to be the lowest effective tax rate among all types of income. Even a rental property that technically shows a loss can be profitable for a property owner. The reason for this is that you're getting a robust tax deduction each year that isn't technically based on an extra expense. You're simply getting to take advantage of a repeated tax perk without taking on a new risk.
The tax perks don't stop with depreciation
Yes, rental property tax depreciation is the gift that keeps on giving after you buy a property. However, it's not the only game in town when it comes to tax breaks for landlords. The IRS actually has a long list of deductions that can be utilized by those who pursue the investment angle. You may be surprised to know just how many little-known deductions exist that can really beef up your bottom line when everything is said and done. Here's an overview:
● Your property taxes
● Advertising costs used to find tenants
● Any expenses related to obtaining or keeping tenants
● Any costs accrued through property management
● Maintenance costs related to fixing or servicing systems and fixtures within a property
● Any utilities that you pay on behalf of a tenant
● Reasonable travel expenses related to traveling to and from your property
● Insurance costs applied to a property
● All cleaning expenses
● Legal fees related to a property
Just keep in mind that there's a big difference between repairs and renovations in the eyes of the IRS! Yes, fixing a toilet or heating unit will count toward tax deductions. In contrast, things like additions or cosmetic improvements will probably not count as renovations in the eyes of the IRS. A renovation will actually add to the cost basis of your property.
Go get that deduction!
The tax benefit of residential rental property depreciation starts to make the idea of investing in property even wiser. It's really no surprise why so many people looking to build long-term wealth and financial security choose to invest in rental properties once you know about the tax breaks that are up for grabs. How can you start benefiting from tax breaks for rental owners as soon as possible?