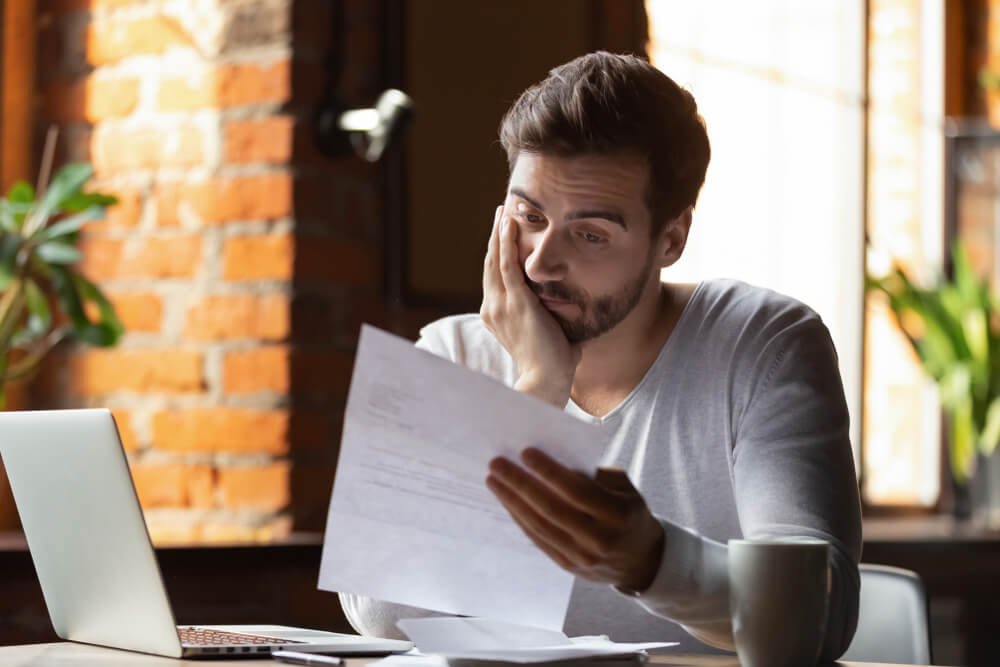 How to Determine Taxes on Rental Income
Note: originally posted on LendingHome.com and LendingHome is now Kiavi.

Adam Luehrs is a writer during the day and a voracious reader at night. He focuses mostly on finance writing and has a passion for real estate, credit card deals, and investing.
Your guide to handling tax on rental income
When thinking about how much tax is needed to be paid on a rental property, a new investor's mind quickly turns to tax obligations and reporting after closing. There's actually nothing very passive about a tax plan when earning passive income through a rental property. You'll need to be proactive about going after the tax deductions and perks that are available to property owners.
It's important to figure out the right way to handle taxable income from your rental during the first year of being an investor. The good news is that it gets much easier once you file for that first time! Let's break down the big questions about paying tax on rental income.
Do you have to pay tax on rental income?
Yes. The short answer is that you do pay rental property income tax. How is rental income taxed? Your tax obligation actually depends on how a property is used. The IRS uses these three categories:
● A tax-free rental is a property that you rent out for a maximum of 14 days per year. There's no need to claim income from this property on your tax return if the amount you charge is considered the "fair market rate." Just remember that you'll need to live in this property for at least 15 days out of the year for it to qualify.
● A personal residence is a property you personally use for either 14 days or 10 percent of the total rental days.
● A rental property is a property that you rent for at least 15 days out of the year. You'll also need to use the property for less than the residency cutoff mentioned above.
Keep in mind that any days you spend maintaining a property won't count toward usage. This exemption applies even if you use the property "recreationally" while you're there to do maintenance work. That means that you can feel free to enjoy your property by relaxing on the deck or taking a dip in the pool whenever you're there to do work!
When do you owe/pay taxes on rental income?
The broad answer is that you'll need to report all income on a return for any year that you receive income from a rental property. Yes, that even applies to income that your tenant pays during one year that is intended to cover rent in the next year.
For example, a rent check for January of 2021 that's given to you in December of 2020 will be part of your 2020 rental income. You're also going to need to apply a first month's rent and last month's rent to whatever tax year you're in when you receive the checks. The rules regarding this are strict. In fact, even a check that you didn't cash until the new year will count toward the previous year. A check that was placed in your mailbox in December of 2020 to cover January 2021's rent must be counted toward 2020's income.
The one exception here is a security deposit. Security deposits do not count toward taxable income if you intend to return them to tenants when leases are over. First month's and last month's rent are different because they are just monthly rental fees that are being paid in advance.
How is rental income taxed?
Let's talk about crunching the actual numbers behind paying tax on rental income. Is rental income earned income? It might come as a surprise that rental income is actually taxed as "regular" income. That means that your total income for the year will determine your rental property income tax rate. There is a possibility that you'll be able to apply the tax benefit that is open to qualified business income (QBI) for small business owners based on recent changes in the tax code. We'll dive into that in just a moment.
How to calculate rental income and the rental income tax rate
You'll need to look at every form of income you've received for a property in any given year when calculating income tax on rental income. This is where keeping great receipts will really benefit you. Here's a rundown of all of the income streams to include when reporting rental income:
● All advanced rent payments you receive
● Any part of a security deposit that you retain
● Any expenses paid by your tenants that go above what they are obligated to pay (water bill, electricity, heat, or snow plowing)
● Any services received from your tenants in the place of cash payment (yard work, property maintenance, or cleaning services)
Traditionally, rental income was treated the same way as ordinary income. This meant that you simply paid whatever rate applied to your bracket once you folded in all standard and passive income. Rental income is now eligible to be treated the same way as qualified business income (QBI) in some cases. This means that you'll qualify for a deduction of up to 20 percent of your QBI. There's a pretty easy way to figure out if this option is available for you. You'll need to have a taxable income threshold of $157,500 as a single filer. That threshold gets pushed up to $315,000 if you're married and filing jointly.
The IRS also requires that your real estate qualifies as a trade or business before you can qualify for the QBI deduction. What this means is that you'll need to spend at least 250 hours per year working on your "property" business to get this deduction. What complicates matters just a little is the fact that the hours you spend driving by or stopping in to "check" on your property won't apply toward those 250 hours. Let's move on to deductions!
Different types of deductions you can take
Rental property owners almost never have to pay tax on the full rental income collected in any given year. You actually get to deduct the cost of allowable expenses tied to maintaining your rental property. This can drastically reduce your tax burden. Here's a look at the common allowable deductions for rental properties:
● Costs for advertising a property
● Payments made to a property manager
● Property taxes
● Pest-control costs
● Costs of cleaning and maintaining the property
● Legal and professional fees tied to owning a property
● Costs for certain materials, supplies, repairs, and maintenance services used to keep your property in good operating condition
● Fees for utilities
● Costs associated with maintaining an office
● Depreciation
The IRS is pretty generous regarding deductions for rental properties. However, the one thing you may not deduct is the cost of major renovations. That means that the money you spend on adding an addition or finishing a basement won't help you at tax time.
We should also put the spotlight on depreciation for a moment. Depreciation is actually a deduction that is taken over many years of owning a rental property. Depreciation assumes that a property will lose value based on wear and tear or damage.
A look at how to calculate tax on rental income
It's important to see just how much your deductions are going to reduce your tax burden. Let's look at a real-world example of how to calculate tax on rental income. Here's a rundown of the numbers to plug into a rental property tax calculator using a fictional property:
● You purchased the home for $200,000 in 2019
● You're able to charge your tenant $1,500 per month
● Your annual income is $18,000 for the full year
Figuring out how to calculate income on rental property is just part of the picture. It's equally as important to look at your expenses. Here's the expense rundown for the property:
● $1,300 of insurance
● $2,000 for property management
● $3,000 for real estate taxes
● $1,000 worth of other deductible expenses
Your deductible expenses add up to $7,300 here. We'll also say that the building value of your $200,000 purchase is $125,000. You'll need to divide that by the standard 27.5 years used for deprecation to get your deprecation value for the year. This specific $200,000 home is going to give you an annual depreciation expense of $4,545. Keep in mind that all of the numbers here assume that your rental home is fully available and rented during all 12 months of a year. However, your depreciation will also stand as long as a home is capable of being rented.
You'll subtract the $11,845 worth of deductible expenses and depreciation from your $18,000 in income to get to just $6,155 in taxable income. Your tax bracket will determine the actual tax rate.
What happens when you rent your property only some of the time?
You might have questions about how to calculate tax on rental income if your property isn't rented all of the time. Whether or not you pay tax on rental income depends on why your property isn't rented on a full-time basis. The big thing to know is that you can take full deprecation for any year that your full-time rental property is available to rent for the full 12 months.
In other words, you won't be penalized if you simply can't find a suitable tenant to move into a property that's waiting. The one thing you can never deduct is income loss that stems from a lack of tenants. Unfortunately, the IRS won't give you a break if you're having trouble finding someone to move in. Passive losses are "suspended" when you don't have offsetting passive income.
We already covered the concept of a tax-free rental earlier. You simply don't have to worry about claiming income if you rent a property for a fair market rate for less than 14 days out of the year. We also briefly covered personal properties. The important thing to know about a personal property is that you cannot deduct losses from your personal income if you happen to spend more money than you make from renting this property.
You're probably more interested in learning what happens if you don't rent an actual full-time rental property all of the time. The good news is that the depreciation deduction is yours to enjoy as long as your property is ready to welcome tenants. What's more, you're free to claim all the same deductions for a vacant rental that you would if you had tenants. The IRS is going to require you to reduce your claimed expenses if you spend any time utilizing your rental property for personal reasons. Remember that this does not count for time that you spend inside the home while making improvements. However, you'll need to divide the number of days the property was available for rent by the number of days that you used it for personal reasons to determine the percentage of expenses to subtract.
How to report rental income and expenses on your tax return
It's highly recommended that you utilize the services of a tax preparer for at least the first year of owning a rental property. This is simply the best way to ensure that you'll be able to take advantage of the vast benefits available to legally reduce your rental income tax rate. Of course, it's still important to have a basic understanding of how to report your rental activity on your tax return.
An individual who owns and rents a property will report all income and deductions for that property using the Schedule E: Supplemental Income and Loss form. This is the worksheet that you'll use to compute all income and losses for your property. You will then transfer that information to your individual Form 1040. There's actually a separate sheet for your deprecation. For this, you'll use Form 4562: Depreciation and Amortization.
What records should you keep?
Property owners need to be in the habit of documenting all expenses related to rental properties. It's better to save too much than to lose out on a deduction. Here's a look at the records that need to be kept:
● Expense breakdowns for each unit
● Records of all incoming and outgoing checks
● Receipts for products used to clean or maintain a property
● Mileage records for property visits
● Copies of all rental agreements
● Copies of invoices for insurance and mortgage payments
● Copies of invoices for all maintenance work done on a property
● Proof of paid property taxes
The bottom line is that you're going to want to generate and keep a record every time money enters or leaves your hands for any reason. Keeping all records in one place is going to save you a lot of trouble at tax time. Don't forget that you shouldn't shred your records just because you've filed your taxes for the year. All records kept for tax purposes should date back at least six years. Many property investors actually keep these records indefinitely.
Some other scenarios to consider in regards to tax on rental income
The tax situation is pretty straightforward when you're renting out your property each month and collecting income. However, a time may come when you feel it's right to sell your property. This can create an entirely new tax scenario. Luckily, there are some steps you can take to prevent a tax hit when you sell. Let's talk about what you'll need to keep your eye on.
The big boulder that's looming overhead when you sell a rental property is capital gains tax. The IRS requires you to pay taxes on the profit you make when you sell a property. The long-term capital gains rate for 2020 is 15 percent for anyone with taxable income that falls between $78,750 and $488,850. The rate shoots up to 20 percent if your income tops $488,851.
Is there a way around capital gains tax? Yes, some savvy property investors are able to jump properties without forking over 15 to 20 percent of the profit they make. The easiest solution is to simply purchase another rental property. Section 1031 of the tax code actually allows you to defer or skip capital gains taxes if you purchase a like-kind property when you sell your existing rental. What's more, you can essentially keep using 1031 exchanges in perpetuity to avoid paying capital gains taxes. Just keep in mind that the taxes will be due if you do eventually keep a profit instead of reinvesting.
You just have to watch out for deadlines when it comes to 1031 exchanges. The IRS gives you 45 days from the date of the sale to identify your replacement property. You will then have 180 days from your closing to close on the next property. However, you'll actually need to close sooner if it turns out your tax return is due before that 180-day window comes up!
There's another simple option for avoiding capital gains taxes. Section 121 of the tax code allows you to avoid capital gains taxes if you simply turn your rental into your primary residence. You'll be able to exclude between $250,000 and $500,000 of the profits from the sale of your primary residence if you do it this way. Just keep in mind that you'll need to live in a home for two out of five years of ownership before qualifying for this loophole.
Lastly, there is depreciation recapture tax. The IRS requires you to essentially claim what you've saved through depreciation as gains when you sell a rental property for a profit. You're required to report the gain realized from the sale of a depreciation-worthy property as ordinary income. Depreciation recapture is measured based on how far the sale price of an asset exceeds its adjusted cost basis. The IRS basically has the right to collect taxes on any profits you make on a property that was previously used to offset your taxable income. Depreciation recapture only applies when you make a profit when selling a rental property. Depreciation recapture doesn't apply if you sell your rental for a loss.
The bottom line on rental property income tax
Figuring out how to calculate tax on rental income can seem intimidating at first. However, this is something that becomes pretty automatic once you've owned a property for a full year. The exciting thing is that nearly every expense you put into operating and maintaining your property is going to reduce your income tax on rental income. It's really wise to get some tax help from an accountant during your first year as a property owner to ensure that you're following the IRS's rules and maximizing tax benefits.
Have you identified the rental real estate that will start your journey to enjoying a steady income and plum tax breaks?