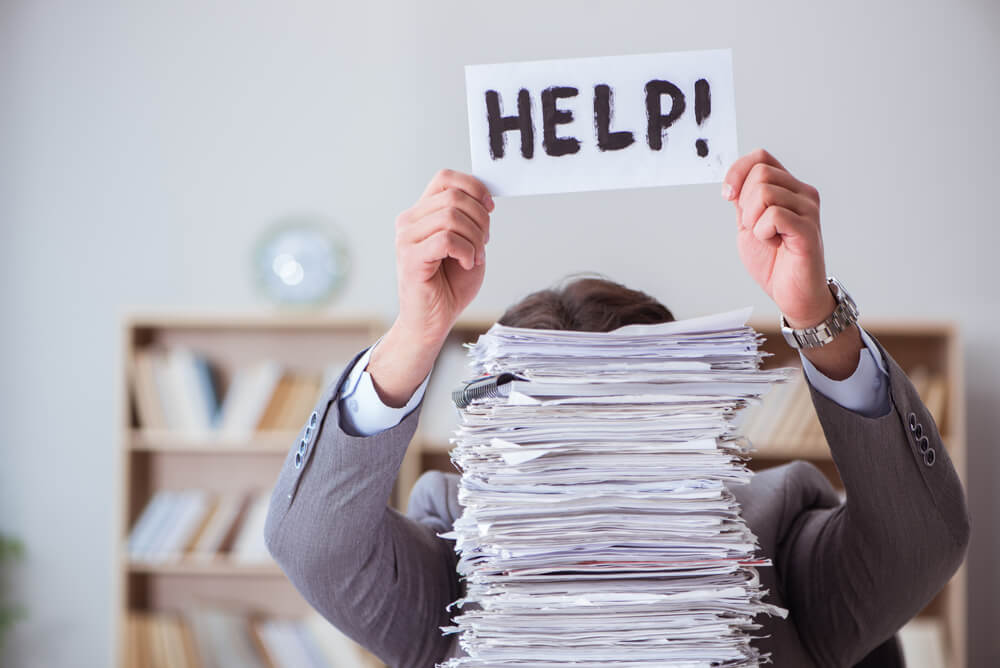 Working with Eviction Moratorium as a Landlord
Note: originally posted on LendingHome.com and LendingHome is now Kiavi.

About the author: Sarah Li-Cain is a finance writer and Accredited Financial Counselor candidate whose work has appeared in places like Bankrate, Business Insider, Redbook, Financial Planning Association and Kiplinger. She's also the host of Beyond The Dollar, a podcast where she and her guests have deep and honest conversations on how money affects your well-being.
When tenants default on the moratorium on eviction
In March, many governors imposed moratorium on evictions throughout many states. This is, of course, because of the coronavirus outbreak worldwide. Whether or not your state has mandated a moratorium in place, many tenants have obviously experienced reduced work hours, layoffs, or being furloughed due to COVID-19's impact on business operations. In other words, it's not surprising to expect them to struggle to pay your rent and face eviction.
So what's a landlord to do? How can you be tactful and empathetic to your tenants' financial situation without getting into financial hot water yourself?
Here's an overview of what the usual eviction procedures are, how an eviction moratorium might affect it, what states have mandated the moratorium and other steps you can take to protect your rights as a landlord.
What are the usual procedures of tenants default on rent?
Laws vary state by state. Generally speaking, you need to provide a reason to your tenant of your intent to evict them. First, you'll want to look at your lease agreement and see what both you and the tenant agreed to—there's always the option to talk to an attorney or check The Uniform Residential Landlord and Tenant Act (URTLA) if your state has adopted it.
No matter what current events are like, it's futile to start the eviction process if you don't have a lawful reason to do so. Usually, you can evict a tenant if they violate the lease agreement, failing to pay rent, causing significant damage to a property or causing health and safety hazards.
If any of the above is the case, you'll need to provide documentation as proof of any claim against them. That means establishing that they've chosen to be uncooperative despite your best attempts.
When you do decide to evict someone, then you'll need to provide ample time for your notice of eviction. This is typically a written document that has an ultimatum and gives your tenant a reason why they're being evicted. Then you'll need to file your eviction and head to the court hearing.
Guidelines for the eviction moratorium
As a refresh, the eviction moratorium is where the landlord can't enact a no-fault or no-payment eviction if the tenant is experiencing income loss due to COVID-19 and is able to provide required documentation.
The CARES Act has put a 120-day moratorium in place for tenants in places that have a federally-backed mortgage loan or for tenants that are part of government programs. If that's you, then you need to be aware of this and adhere to the moratorium.
In other words, the moratorium doesn't apply to any other type of at-fault or lawful evictions aside from non-payment of rent because of substantial income loss or out-of-pocket medical expenses because of the coronavirus.
To go even further, the National Multifamily Housing Council put out a release last month asking landlords to stop evictions for renters plus request a 90-day pause on rent increases.
That being said, you as a landlord still have a right to collect rent that's consistent with your rental agreement. So if your tenant is paying rent, that's great! If not, you can still ask for it but you're not allowed to evict them because of it.
To be clear, each state may provide a form or more specific guidance for tenants to provide you documentation of substantial income loss or out-of-pocket medical expenses, assuming they've enacted their own moratorium on evictions.
Examples include reduced work hours or job loss, inability to go to work because of reduced or an elimination of childcare services, a substantial decrease in the capability to operate your small business (aka significantly less income) or having to close your business down.
If your tenant wants to take advantage of the eviction moratorium, they'll need to let you know and provide documentation, which can include the following:
Pay stubs from before and during the coronavirus pandemic
Bank statements showing your financial situation before and now
Letters from your child's school (or daycare provider), a doctor, or employer stating COVID-19 as the reason for you missing work, school closure, or reduced work
Once your tenant provides all required documentation and provides you a notice that's in line with the rules and regulations mandated by your state, you need to comply or else your tenant has a right to take you to court.
What if my tenant defaults on the eviction moratorium?
Hopefully, your tenants are either paying rent or have provided documentation during the eviction moratorium. However, many of these mandates (again, depending on the state) may soon end. So what can you do?
As a landlord, you have the right to request rent from the months your tenant didn't pay. Even if the eviction moratorium expires, tenants may have up to 120 days to repay their rent that's past due. Plus, you cannot charge late fees during the eviction moratorium period or during the following 120 day period.
Hopefully, with the passing of the stimulus package offering up to $1,200 for qualifying individuals, your tenants will be able to use some of that money and pay their rent (even if it's a partial payment).
If your tenants default on the moratorium, you may have a right to evict them, especially if they've failed to pay rent and haven't provided required proof. In this case, you need to follow the procedures we've outlined above—provide tenants with a written notice of the eviction, making sure to give notice of their rights and provide resources for rental assistance programs.
Bear in mind that the courts may be delayed and in some cases, closed in your state, so proceedings may go a lot less smoothly or more slowly. Tensions will run high during this time, so proceed carefully and think about what your tenants could do to your property while you're waiting for court proceedings.
How the stimulus package can help landlords
For landlords who don't have a lot of savings set aside or their cash flow needs are high, there might be some relief. The HUD has suspended all foreclosures until the end of April (not sure if this will be extended) and the Federal Housing Finance Agency asked Fannie Mae and Freddie Mac to also suspend foreclosures for at least 60 days.
That means if you find it hard to pay your mortgage for your rental properties, you may have some relief. Of course, it's important to know what your rights are by reaching out to your lender and asking what can be done if you can't pay. Hopefully that'll help you and your tenants for the next few weeks.
Eviction moratorium by state
Here is a general overview of state eviction moratoriums. These may change, so a good resource to check is Regional Housing Legal Services' Eviction Moratoriums Map. (As of the week of 4/27/2020 the following is accurate:)
Alabama
No eviction moratorium currently in place.
Alaska
Alaska Governor Mike Dunleavy will sign an executive order which states that no evictions can be carried out on Alaskans who receive rental assistance through the Alaska Housing Finance Corporation for 60 days. Foreclosures and evictions are also suspended for The Alaska Housing Finance Corporation.
Arizona
Governor Ducey signed an executive order delaying evictions for people impacted by COVID-19 for up to 120 days on March 24 — tenants will need to provide proof and will still need to pay any rent owed. Courts are suspending mandatory timelines on eviction hearings.
Arkansas
No eviction moratorium in place, though some cities won't evict Section 8 tenants and public housing residents.
California
Local governments are authorized to pause evictions until May 31, 2020. Tenants will need to pay rent, even ones past due.
Connecticut
Landlords can file new eviction cases but hearings are paused for now.
Colorado
No eviction moratorium currently in place. Denver is pausing evictions for now.
Delaware
Landlord and tenant proceedings are paused and can be rescheduled.
Florida
No statewide eviction moratorium in place currently, though some counties are pausing eviction proceedings.
Georgia
No statewide eviction moratorium, though some cities are pausing evictions and filings.
Hawaii
An eviction moratorium issued through May 31, 2020.
Idaho
No eviction moratorium in place yet, though some counties have stopped eviction hearings.
Illinois
Enforcement of residential evictions are paused and eviction court cases are postponed until the state of emergency is over, but tenants will need to make up payments.
Indiana
On March 20, Governor Eric J. Holcomb issued an executive order pausing evictions and foreclosures until the state of emergency is over. Tenants and homeowners will still be obligated to make up the payments.
Iowa
Suspension of some evictions are suspended that's set to expire soon.
Kansas
Financial institutions are required to pause business and residential evictions until May 1.
Kentucky
Eviction cases are paused.
Louisiana
The state is suspending foreclosures and evictions.
Maine
Immediate evictions except for unlawful circumstances banned until the state of emergency is over. There's a rent relief fund that offers a one-time payment for tenants directly to landlords.
Maryland
Maryland courts can't evict tenants who can show that their failure to pay rent is due to the COVID-19 outbreak.
Massachusetts
Governor Baker signed the eviction moratorium legislation on April 22.
Michigan
Evictions are temporarily suspended for nonpayment, and the tax foreclosure deadline is extended.
Minnesota
A bill that includes a moratorium on evictions was introduced.
Mississippi
No eviction moratorium currently in place.
Missouri
No eviction moratorium currently in place.
Montana
No eviction moratorium currently in place.
Nebraska
No eviction moratorium currently in place.
Nevada
No eviction moratorium currently in place.
New Hampshire
Landlords aren't allowed to start eviction proceedings for those unable to pay due to the impact of COVID-19. Foreclosures will also be frozen.
New Jersey
Evictions and foreclosures are paused for 60 days.
New Mexico
No eviction moratorium currently in place.
New York
There is a three-month suspension of all commercial and residential evictions. Mortgage payments are also suspended for those who are out of work for 90 days.
North Carolina
All eviction and foreclosure cases are paused for 30 days.
North Dakota
No eviction moratorium currently in place.
Ohio
Eviction and foreclosure proceedings are limited.
Oklahoma
No eviction moratorium currently in place.
Oregon
A 90-day eviction moratorium was passed on March 22.
Pennsylvania
The Pennsylvania Supreme Court has closed all courts.
Rhode Island
State courts will not process any residential or commercial evictions, which is set to expire soon.
South Carolina
All eviction proceedings in county magistrate court are paused that don't involve "essential services and/or harm to person or property."
South Dakota
No eviction moratorium currently in place.
Tennessee
Most in-person court proceedings, including eviction cases are paused.
Texas
Eviction proceedings are paused, until April 19. Exceptions include tenants who pose any imminent physical threat or for criminal activity.
Utah
No eviction moratorium currently in place.
Vermont
No eviction moratorium currently in place.
Virginia
New eviction cases are suspended for tenants unable to pay rent as a result of COVID-19 through April 6.
Washington
Eviction moratorium is in effect through June 4.
Washington, D.C.
Evictions of all tenants and foreclosed homeowners have been suspended.
West Virginia
No eviction moratorium currently in place.
Wisconsin
Evictions and foreclosures are paused for 60 days. Landlords can't evict tenants for failure to pay rent.
Wyoming
No eviction moratorium currently in place.
Bottom line
This global pandemic is causing a lot of havoc in people's lives — it's a shame that people may be at risk of losing their home, both landlords and tenants. Hopefully the CARES act as well as state mandates will provide some relief to everyone so that residents will have a roof over their heads, and landlords will still be able to provide suitable housing to their tenants. Help tenants and protect your properties to continue making a living investing during the pandemic.