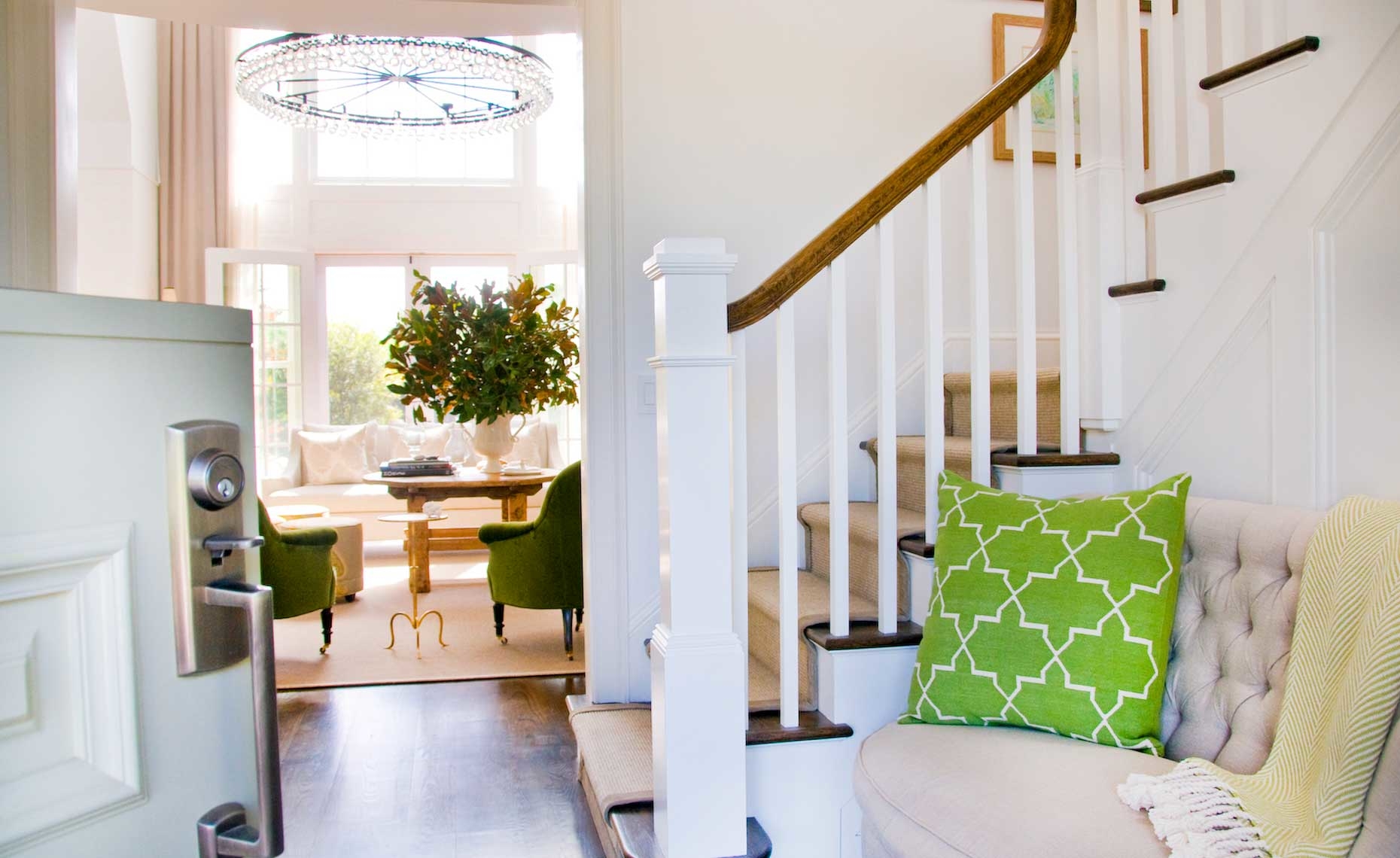 5 Tax Breaks for Owning a Home vs. Renting
Note: originally posted on LendingHome.com and LendingHome is now Kiavi.

You feel like you've hit your stride—career, stability, financial independence. Are homeownership goals up next? Perhaps that warm feeling of settling in and freedom to do as you please and are the catalysts, but a boost to your bottom line by way of tax breaks for buying a house could also be in store. You may be entitled to certain tax breaks as a homeowner that you don't get while renting, although you should always consult your tax advisor about any tax-related issues.
Home ownership and tax deductions
Key deductions that could become available when you buy a home include:
Mortgage interest deduction
Homeowners know this is a biggie. The mortgage interest deduction allows homeowners to deduct the interest on loans up to $1 million (interest on first and second loans over this amount is not tax deductible). This deduction is especially helpful in the first few years of a mortgage when the monthly payment is largely going towards interest, not principle.
Let's say you have a $250,000, 30-year, fixed-rate mortgage with a 4% interest rate. You'll pay nearly $10,000 in interest in the first year. If you're in the 25% income tax bracket, deducting that interest will save about $2,500 in taxes. Not too shabby.
Mortgage points deduction
Oftentimes, homeowners will choose to lower their interest rate by purchasing what are known as discount points.
Typically one point costs 1% of the loan amount, making for a lower interest rate that yields savings over the life of the loan. Even better? These money-saving points are usually tax deductible.
For example, assuming again a 25% income tax bracket on that $250,000 home, $2,500 (or 1%) towards a discount point would yield a tax savings of $625 (i.e. a living room's worth of hand-scraped hardwoods you've had your eye on).
Private mortgage insurance deduction
If you put less than 20% down on your home, you will likely pay PMI, or private mortgage insurance (a product that protects the lender in the event the borrower defaults on the loan). PMI is a pesky part of the mortgage payment, but is made more manageable with a line item deduction on your taxes.
Keep in mind that the deduction for qualified mortgage insurance premiums is reduced if your adjusted gross income exceeds $100,000 for joint filers and $50,000 for single.
Property tax deduction
The amount of money you pay in property taxes is usually tax-deductible. This includes the prorated amount of property taxes you will pay upfront at closing, as well as ongoing property taxes you pay after closing (likely rolled into your monthly mortgage payment).
This is a sizable deduction and is calculated based on the value of your home and your local tax rates.
Pro tip: Be sure to check with your county's property tax office after closing to determine eligibility for homestead exemptions, which can drastically reduce the taxable value of your home. This in effect significantly decreases your property tax liability (which also decreases your tax deduction), but it's worth it because you pay less in property taxes).
Home expenses and improvement deduction
If home improvements are high on your must-do list (well hello there, high efficiency windows and pendant lighting), you unfortunately cannot write off the cost of materials and labor.
When you sell your home, however, you can add the cost into the asking price of your property, which should diminish the capital gain (aka tax liability) when you sell your home. For example, say you bought a fixer upper for $150,000 and put $30,000 towards upgrading your space. When you sell your home, you only pay capital gains on any gain over $180,000, as you can roll renovations into the total investment in the property, effectively reducing your tax liability.
The bottom line
Tax situations vary from household to household, so be sure to chat with your tax consultant before assuming you are eligible for all deductions.
If you've been renting for awhile and are starting to think about home ownership, buying a home may be the right option. With a few valuable tax deductions in tow, you can offset the uncertainty of any newfound maintenance costs and will be earning equity in your home (as well as a little much needed tranquility) faster than you can wave bye to those unruly upstairs neighbors.