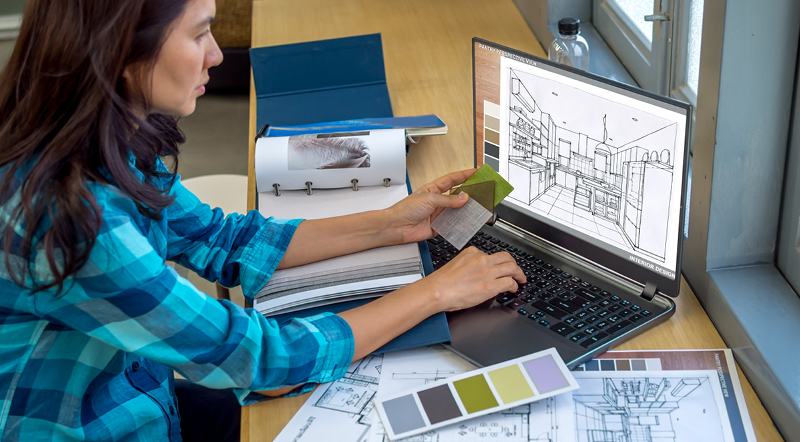 What is House Flipping: Flipping Houses 101
Note: originally posted on LendingHome.com and LendingHome is now Kiavi.

House flipping has become one of the most popular investment strategies in today's economy. In fact, in 2017 alone, more than 200,000 homes were flipped in the United States – the most in the last 11 years.
What does house flipping mean?
TV shows like "Fixer Upper," "Flip or Flop," and "Flip this House" have also helped boost the appeal of home flipping, showing the amazing before-and-after transformations (not to mention profits) that a fix-and-flip can offer. And while house flipping can offer solid returns (an average ROI of about 49.2%), it's a more hands-on strategy than other investment methods. You might have to get your hands dirty, putting your creative talents, design savvy, and DIY knowledge to the test.
Before you consider buying a home to fix and flip, it's important to understand the full scope of the process, as well as what you'll need to do to ensure success. Let's dive in a little deeper and look at different aspects of house flipping.
What is house flipping?
House flipping is when a property investor buys a house with the intention to fix it up and quickly resell it. Typically, they'll buy the home, make necessary repairs, upgrade the systems, style, and design of the property (thus adding value to it), and sell the house at a profit within a few months.
House flipping can also refer to purchasing and reselling properties in a market where home valuations are on the rise. In this scenario, an investor might spot a foreclosure or low-priced deal, purchase the home, and wait a few months until local home values increase. Then they'll relist the property at a higher price point. This is different from the fix-and-flip type of home flipping, in which investors actually repair and upgrade the home before taking it to market.
Factors to consider before you decide to flip houses
Like any investment strategy, house flipping has its pros and cons. Because it requires such an investment, ask yourself the following questions before deciding to flip a house.
The price of the home. How affordable is the home you're considering? Remember, you want to be able to mark up the price once you relist it, so it's important there's room to grow. If you're buying a home at the maximum price it will go for in the area, then you're not likely to earn a profit, especially once you spend cash fixing it up. Talk to a realtor if you're unsure what a good price looks like in your market.
Local market conditions. What is local buying demand like? Is it likely you'll be able to sell the home in a few months? Is there lots of other inventory to compete with? Again, a real estate agent can shed light on this, or you can check out Trulia's city guides, Realtor.com or Movoto's market trends for your area. For more specific data on actual home values near your property, try Zillow's Zestimates.
The condition and location of the home. How much repair work will the home need? Are there major issues, like foundation cracks or roof leaks to fix, or is it all minor and aesthetic? Be sure to have a full home inspection done, so you know exactly what you're getting into. Then, estimate what the repairs and upgrades would cost to execute. Is it within budget? Is there room to make a profit? Also, take a look at the neighborhood: is it safe, close to good schools, with convenient access to stores and transportation, etc.? What about the noise levels, views, and other neighborhood characteristics that can make a house less desirable for potential buyers?
Budget, credit or financing. Do you have enough money to cover the cost of the home, closing costs, and all the expenses associated with repairs, upgrades, marketing, and selling it? If not, how is your credit? Could you secure a bridge loan to help you cover the costs of your renovation? Search and compare different lenders, and speak with a loan officer to understand your options.
Timeline. Given the repairs and upgrades needed, how long will it take to complete the project? Will you be able to get an ROI when expected? Make sure you factor in the time it will take to close on the home, as well as the time to prep it, stage it, list it, and market it.
If flipping a house seems like a smart financial investment for you, then make sure to enlist a few experts to help along the way. And, as you find reliable partners at each stage of house flipping, start building your business network — it'll save you a lot of time and effort in the long run. You'll want a great real estate agent who can offer insight into local market conditions, pricing strategies, and more. You may also need a quality handyman or contractor who can handle the nitty-gritty work of your project. If they can offer you a reduced cost for a guaranteed amount of work, that's even better. A quick pro tip: choose your upgrades carefully, not every renovation or upgrade is going to deliver a great return on investment (or maybe any at all). Choose upgrades that will offer the most bang for your buck. And, finally, you'll need an experienced lender on your side to help you with the financing of your fix and flip, both funding the purchase of the house and covering your renovation costs.
Take the next step
If you're considering house flipping as an investment strategy, get a feel for your financing options before you search for properties.