What's Behind Kiavi's Milestone of 50,000+ Bridge / Fix and Flip Loans?
Check out our infographic to find out.
In an increasingly capital-scarce landscape, real estate investors need dependable lending partners like Kiavi. Our data-driven technology platform and steadfast capital have helped finance over 50,000 loans, unlocking $4 billion in real estate value nationwide.
Leveraging insights from 50,000+ projects, our sophisticated analytics evaluate 20+ factors to determine maximum loan leverage. Unlike other lenders, Kiavi maintains leverage for most bridge loans, enhancing investor ROI in today's market. Our intelligent analytics contribute to a 95% success rate and 8 out of 10 repeat customers.
What's behind this monumental milestone? Check out this infographic for more facts!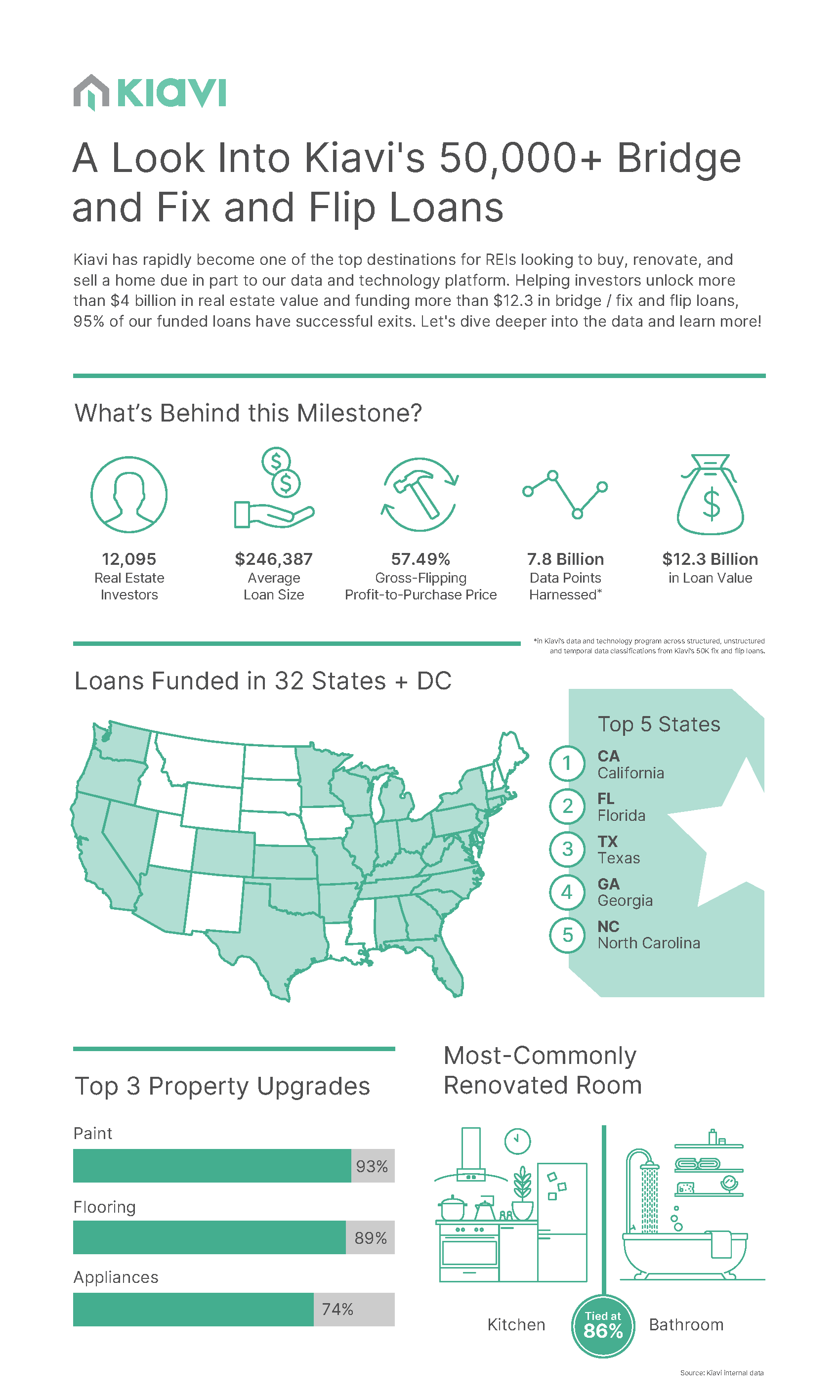 Get easy access to capital you can count on
Discover the Kiavi advantage for your next bridge or fix-and-flip project. Benefit from our data-driven technology and steadfast capital to maximize your investment potential. Join our satisfied customers who enjoy a 95% success rate and improved ROI. Don't miss out—price out a deal today!