States Kiavi lends in
Kiavi empowers real estate investors with modern technology, timely capital, and industry support across the country in 32 states + DC to unlock the value of America's aged homes.
Competitve rates
Our robust capital, low rates, and loan options allow you to confidently make offers to maximize your returns.
Fast and simple processes
Forget searching for pay stubs and old W-2s. Our platform eliminates manual tasks to speed up the closing process
Dedicated support
Grow your business with flexible programs and expert guidance from our industry-leading team every step of the way.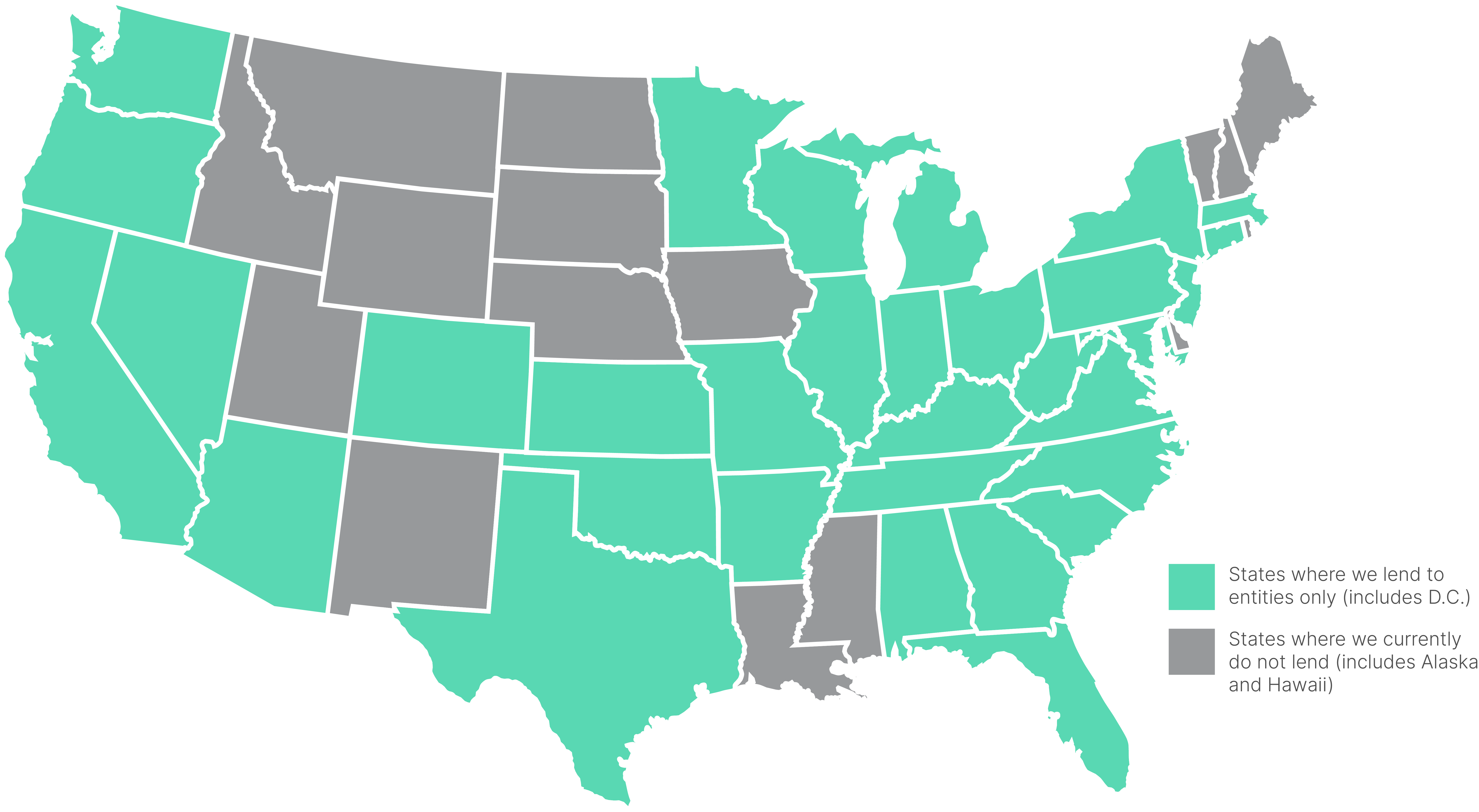 Kiavi currently offers hard money loans to entities in AL, AR, AZ, CA, CO, CT, FL, GA, IL, IN, KS, KY, MA, MD, MI, MN, MO, NC, NJ, NV, NY, OH, OK, OR, PA, SC, TN, TX, VA, WA, WI and WV, as well as Washington D.C.