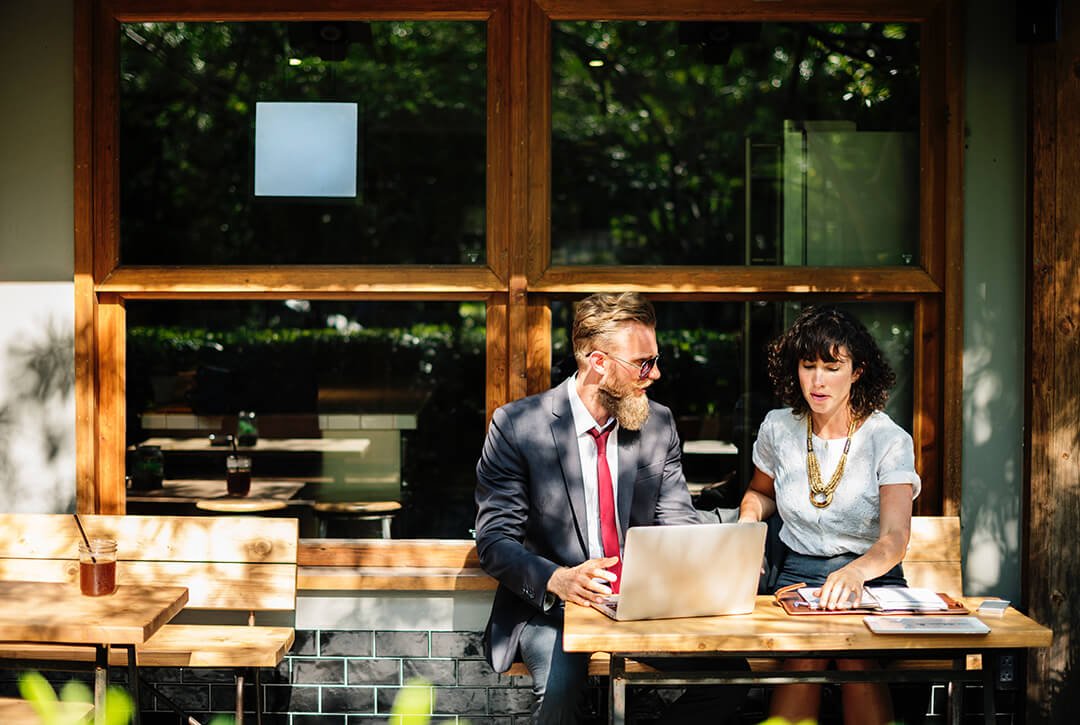 10 Questions to Ask a Real Estate Agent
Note: originally posted on LendingHome.com and LendingHome is now Kiavi.

Finding the right real estate agent can be tough, especially as a first-time homebuyer. After all, if you're unsure of the process in the first place, how are you supposed to ask the right questions? How do you know if they're the right fit for your real estate investing needs?
Finding the perfect real estate agent for your needs
We've already provided you with our 6 tips for choosing a real estate agent. Now, we want to take it a step further. Below we've drafted some best practices (and sample questions!) that should help you better identify who you'd like to work with.
Reminder: How to find an agent
Ask for a referral from a trusted friend or family member, or even someone you networked with, if you're in the business of general real estate investments or house flipping.
Search for someone top-rated in your area – It's surprisingly easy to find real estate agent reviews online via search engines like Google, Yelp, and Angie's List.
Search for someone who specializes in a particular neighborhood – Especially if you're looking for a "deal" or to purchase in a competitive area. Having an agent who knows the ropes will give you an advantage in these tight markets.
No matter where you find your agent––whether online or through a family member––it's important to conduct your own interview. Below we've put together a list of the most important questions to ask.
The Agent Interview: Smart questions to ask
There will be a seemingly endless list of questions you'll have for each agent. Below are the top 10 questions we recommend you ask your potential real estate agent:
First, you'll want to better understand how they run their real estate business so that you can get a feeling for how they work.
Do you typically represent buyers or sellers?
Will I be working directly with you or with someone else in your office?
How do you like to communicate, via email, text, or over the phone?
How many buyers are you working with right now?
What is your typical home buying strategy for clients? (Ask them to walk you through the "average" process they use when working with clients.)
What is your fee?
When am I committed to working with you?
If an agent seems too busy to take you on as a client, don't always see it as a negative. Typically the busiest agents are the most popular ones and good agents can be hard to find!
Next, get a feel for their expertise in the area you are looking for. Having an agent that knows the area really well will have its advantages for not only the house hunting phase but also when you start making offers.
How many sales have you handled in my desired area?
Do you specialize in any other areas?
What can you tell me about buying a home in this area?
Prior to committing to an agent, make sure you understand your options in the instance you change your mind and decide you want to engage with someone new.
In the end, go with your gut
In many ways, an agent interview is much like a first date. You'll know if you want to see them again based on how they make you feel when you first meet them. If you get the sense that the agent is communicative, trustworthy, and experienced, then go with that feeling and––if the references check out––make it official.

If something feels off, if the agent "rubbed you the wrong way," or if you get the sense this agent wouldn't communicate well, give yourself permission to look for someone else. You don't have to hire every agent you meet; it's just a part of doing business.

Keep in mind this is your homebuying, or real estate investing, journey and you are assembling a "dream team" to make it happen. It's your prerogative to decide who you want to bring along for the ride.