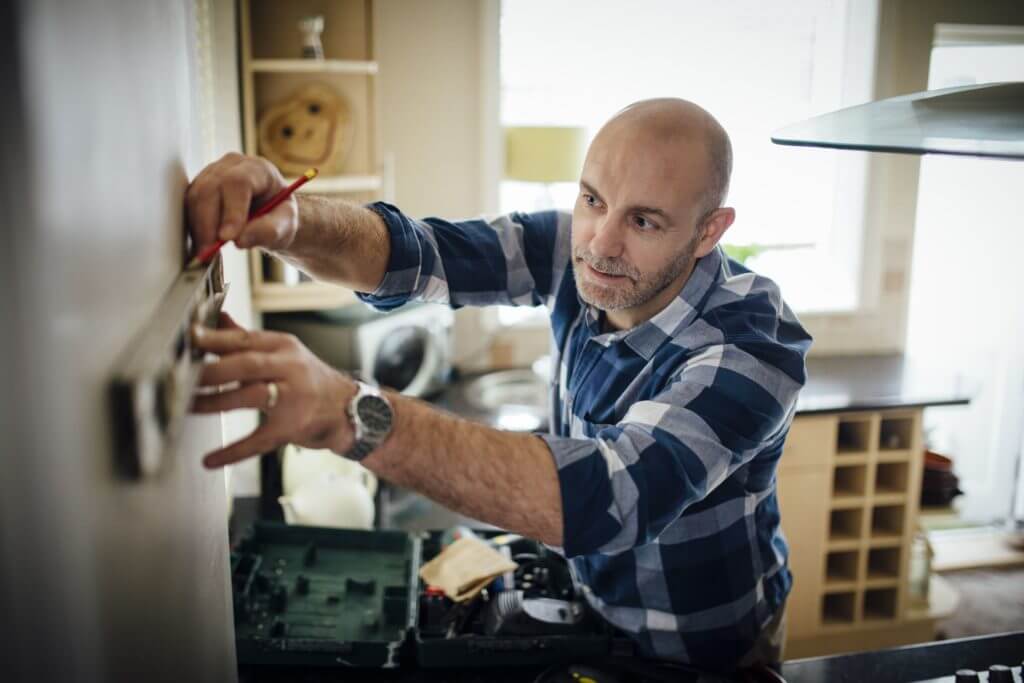 7 Rehab Ideas to Add Value to Your Fix-and-Flip
Flipping houses isn't about making them as beautiful or fashionable as they can possibly be. As with most everything in real estate investing, it's about making the highest return you can earn on each home.

Sure, your fix-and-flip or bridge loan might cover the rehab costs of a distressed property, but financing is not the same as free. If you're learning how to flip a house, one of the key things you'll want to master is how to be efficient with your renovation budget. The goal is to get the biggest bang for your buck and maximize the home's value with minimal upgrades while still doing the best home improvements.
Planning your rehab
If you're planning to renovate a property, it's important to do your homework before you start tearing things apart. One of the first things you'll want to do is check out what other homes in the area are going for.

Checking out what other homes in the area are going for can give you a solid idea of what buyers are willing to pay and what kind of return you can expect on your investment. So make sure to take a look at property values and recent sale prices of comparable homes in the surrounding neighborhood.

Once you have a sense of what's happening in the local real estate market, it's time to start thinking about the specific renovations you want to tackle. If you're not sure where to start, websites like Zillow and Trulia are great places to find free and easy resources to help you decide which home improvements will have the best resale value in your market. But keep in mind that these websites can only take you so far.

If you want to make sure you're making smart renovation decisions, it's a good idea to team up with a Realtor who really knows your neighborhood. They've got an intimate knowledge of the local market, so they can provide you with personalized advice that's tailored to your situation. With their help, you can make the most of your rehab budget and get the biggest bang for your buck.
Where to start?
We reached out to Kiavi's Valuations Department to get the inside scoop on the best home improvements for increasing your property value. They see a lot of trends in the market, so we asked them to share their top picks. Here are the seven home improvements they recommend for boosting your home's value, whether you're taking on a big project or a small one.
Update or renovate the kitchen for the best value
It's no surprise that kitchens are a top priority for many real estate investors looking to increase their property value. After all, kitchens hold a special place in people's hearts. There's just something about a cozy kitchen that really speaks to us.

Once hidden from houseguests as a purely functional room, the kitchen has evolved to become a central gathering place. And unlike a living room, which changes little over the decades beyond paint and flooring, kitchens wear their age openly.
Full Renovation
Does your fixer-upper need a brand-new kitchen from scratch, or can you update the existing bones?

If you go for a full renovation and remove all the existing cabinetry and fixtures, pause to ask whether the existing floor plan is as modern or efficient as possible. Could there be a better return on investment if you added an island or perhaps arranged the dishwasher? Could the oven, sink, and refrigerator be more conveniently located?

Before splurging on granite or marble counters, consider quartz or new synthetic stones. They can be more budget-friendly and hardier and come in a wider range of colors.
Selective Updates
Don't assume that renovating the kitchen will inherently deliver high ROI. Sometimes doing less delivers more bang for your budget. Perhaps the cabinetry and countertops are in good shape, and only the appliances are dated.

Stainless steel remains in vogue despite several decades of favor. But if you want to push the style envelope, consider the new darker stainless steel look.

If you want to get even more value out of your home improvements, go for energy-efficient appliances whenever you can. Just make sure to do your research and look for appliances that have "provable" claims about their efficiency compared to other models.

If the cabinets look a bit dated but are sound otherwise, a new coat of paint can give the kitchen a fresh feel. Consider swapping in stylish new knobs, handles, and other hardware for an instant cabinet makeover.
Focus on bathroom fixtures, finishes, and efficiency
Second to kitchens, bathrooms are the other area where homes show their age most, and they inevitably appear on any list of which home improvements add the most value.
Full Renovation
Replacing old sinks and toilets with more water-efficient and space-saving models can provide an open feel. His-and-hers sinks are an especially appealing touch for the master bathroom. Getting rid of linoleum in favor of sharper flooring will do wonders.

If the bathroom has a shower, replacing the tile and/or tub can provide visual appeal for an otherwise boring room.
Selective Updates
Wondering how to increase home values on a budget without doing a complete bathroom remodel? Swap in new fixtures, including faucets, handles, and other sink and shower fixtures. Don't forget cabinetry hardware, which is another affordable update that can dramatically improve a bathroom's look.

Remember, paint goes a long way, and not just on the walls. Could you salvage an '80s-inspired bubble-gum pink sink stand by painting it a more timeless white or black? What about the cabinets? Dated-looking fixtures can often be instantly modernized with a simple coat of fresh paint.

When it comes to getting the best bang for your buck with home improvements, you don't always need to go all out with a fancy new floor plan or super shiny installations. Savvy real estate investors know how to increase their ROI with the least intervention possible.
Increase home value with new paint and flooring
Sprucing up your home with a fresh coat of paint and some new flooring might seem like basic upgrades, but don't underestimate their power to increase your home's value. Sometimes the simplest improvements can have the biggest impact!
Full Renovation
Many older homes may have a combination of worn-and-torn flooring or carpet. Hardwood looks sharp, but it's far from your only option. Bamboo flooring can create a similar look for a lower price. Similarly, a fresh coat of paint for the entire house can give it new life.
Selective Updates
If you decide that new flooring is necessary, consider skipping the hardwood or bamboo upstairs in favor of carpeting.
Add curb appeal through smart landscaping
First impressions matter a lot. Home improvements that add the most value don't end with the home itself!
Full Overhaul
The front of the home should look immaculate. Full landscaping, complete with mulched gardens and pristine green lawns, may be money well spent. If the grass is dead, consider re-sodding the yard to add some green.
Selective Updates
Potted plants by the front door can go a long way in creating a homey, welcoming vibe. Edging the front walkway is a small cost that makes a big impact.

On the other hand, the backyard may not need to be perfectly manicured with abundant gardens but should be presentable and regularly mowed. Your goal for the front yard differs from your goal for the backyard. The front yard should be designed to attract people toward the house. But the backyard is merely a starting point for the new homeowner to create the yard of their dreams.
Be strategic with lighting
No one wants to live in a dim, dark cave. But the quantity of light is only the beginning. Good news! If you're on a budget but still want to boost your home's value, swapping out your lighting fixtures is one of the most cost-effective ways to do it.
Full Renovation
Are the light fixtures outdated? It may be time for new fixtures across the board. Recessed lighting can add a subtle, upscale look. It's also a nice buzzword when you're marketing the property for sale.

Dimmer switches are another upscale touch and cost very little to buy and install. In fact, property investors can install them without the help of a contractor if they're feeling ambitious. (Safety tip: always turn off the breaker to that room before touching wires!)
Selective Updates
Don't want to mess around with fixtures or install new dimmer switches? Swap in new light bulbs, taking care of wattage and color temperatures.

Never mix color temperatures within the same room. Consider cooler color temperatures for a clean look in the bathroom, with warmer color temperatures in the kitchen and living room.

Lastly, replace the light switch covers to add style and flair. Chic and modern? Vintage farmhouse? Or perhaps fun and whimsical?

Just make sure they fit with the home's style and the preferences of the buyer's market, and these small stylistic touches could help you price your flip for top dollar.
Energy efficiency helps justify higher prices
One of the best things about energy-efficient updates (besides being great for the environment) is that you can use real numbers to impress potential buyers. They'll see firsthand just how superior your property is compared to others on the market.
Full Renovation
If you're doing a complete renovation, start by adding new insulation. According to the U.S. Department of Energy (USDE), the average home leaks energy equivalent to a three-foot square hole in the wall.

You can also improve energy efficiency by replacing the windows. According to Energy Star, double-paned windows with low-e coating can slash heating and cooling bills by 7-13% or $500 annually.
Selective Updates
Don't want to shell out potentially tens of thousands of dollars for new windows? You can incorporate technology to create a smart home or start small by installing LED lights. You can tout both their energy efficiency and their longevity to buyers and cite figures detailing how much they'll save on their utility bills.

Before writing a check, research rebates and ask around about free energy audits. Here's a cool tip for investors looking to increase their home's value on a budget — tons of government-funded programs are out there to help boost energy efficiency. So be sure to check them out and take advantage of any opportunities that could save you some cash!
Add more living space
When you buy a property to flip, adding an addition should never be the first plan. Even though additions add value by expanding the livable space, they rarely earn a high – or even positive – return on investment.
Full Renovation
Before you go ahead and hire an architect to add an extension to your property, it's a good idea to check out other nearby homes that have done the same thing. Seeing what has sold in your area can give you a better sense of the cost-to-return ratio, so you can decide whether it's worth it to invest in that extension or not.

Just a heads up — it's really important to think about how adding an extension will affect your budget from the get-go. Did you already consider this before you started your home walkthrough, or did the idea pop up later? If you're not careful, you could find yourself stretched too thin financially.
Selective Updates
Does more square footage have to be attached to the main building? It's more affordable than ever to add a prefabricated outbuilding to a property. Search online for prefab structures that might make the perfect "carriage house" or "in-law suite."

While far from cheap, adding additional living space – that can be flexibly used to house friends and family, rent on Airbnb, or store belongings – can be one of the best home upgrades you can make.

Before writing a check, always speak with your Realtor to ensure it adds more value than costs.
Focus on marketability
What home improvements add the most value? It depends.

Many of the house improvements above will work swimmingly in one market but flop in another. Know your market, and when in doubt, consult your Realtor. Even in markets where all the above home improvement projects do well, it doesn't mean you should reflexively make all seven improvements for every property you flip.

Form a budget and make it a priority to stick to it. That includes not only the home renovation costs but your timeline as well. The longer you own a property, the greater your soft costs will be and the thinner your profit margins.
Final Thoughts
Experienced house flippers and rental property investors can look at a distressed property and know exactly what updates will deliver the best returns and how much the flip will cost. If you're flipping homes for the first time, hire an experienced general contractor and oversee the repairs, but make sure you ask for several quotes and don't make unnecessary renovations.
About the author: G. Brian Davis is a real estate investor who has owned dozens of investment properties over the last 15 years. He's also the co-founder of SparkRental.com, an online resource that provides free landlord education and video series for anyone looking to build passive income from rentals.