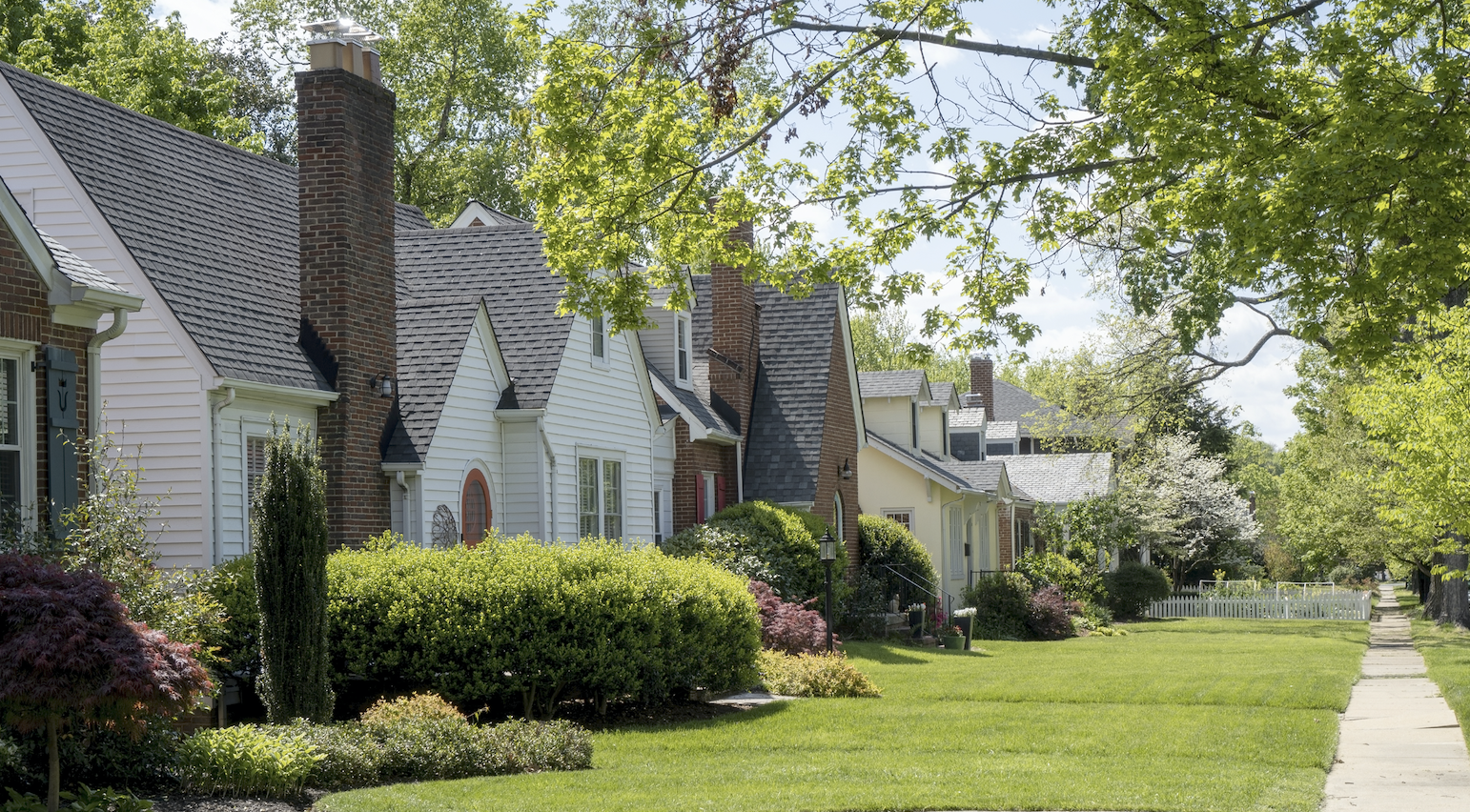 A Rundown of Low Inventory in the Real Estate Market
Note: originally posted on LendingHome.com and LendingHome is now Kiavi.

Like anything, the real estate investing market goes through changes. In order to be a successful real estate investor, it is crucial to stay on top of market trends, so you can keep your house flipping business plan ahead of the game.

We decided to dive into one of the latest issues we have seen in the industry— low inventory. It's no secret that many things have changed since the pandemic, and the housing market has been one of them. This has caused a domino effect.

Everyone's lives have adjusted a bit—priorities changing, remote work adjusting peoples' day-to-day, and people are reconsidering their living situation as the world evolves. Simultaneously, we have hit an all-time low in housing inventory, which does not make it easy for consumers to find their next home. This timing couldn't be worse as many may be feeling an even more intense itch to get one due to the aforementioned changes in their lives.
The data
The inventory on houses is down 60% according to Attom Data. In addition, surging lumber prices have made new construction more costly and difficult. On the other side of this, interest rates have dropped to historic lows. They've been low for about a decade but since the pandemic, dropped even further. So with all this considered, there are more people wanting to take advantage of the low interest rates but with inventory issues and lumbar prices skyrocketing, it's ultimately not the best timing. In other words, supply is way down and demand is way up. (Yikes!)
In addition to the inventory issue, homebuilders have under-built in the last 10 years, adding to the problem. Interestingly, during the economic crash around 2008 when new construction of homes collapsed, there was an opposite problem of an oversupply.
Another factor that is affecting the low inventory is that a lot of people are staying in their homes longer—averaging about 11 years whereas a decade ago it was 5.6 years
All these factors add weight to the reason why low inventory is so low. In other words, it is the perfect storm.
How the low inventory affects house flippers
Real estate investors (also known as house flippers) scale their businesses by expanding their portfolios of work. The goal is to do more at once so you can keep investing what you make from one project, while gaining momentum and growing your profits.
When there is low inventory, it makes it hard to keep that momentum rolling. The more you do in flipping houses, the more you make, and this issue makes that more difficult to achieve.
Currently, housing inventory is at a 1.9-month supply. It takes a four- or five-month supply to create a more equalized housing market. This makes it a seller's market. However, flippers are also short-term buyers so there is a catch-22 there. So, it is likely in a house flipper's best interest to focus on the positive of the seller's market. This may mean investing in one house to flip and going all out to extend a possible profit is a better bet since the competition to get a house is intense and offers are coming in like hot cakes! (Those bidding wars have never been fiercer!)
Kiavi Sales Manager, Mark Dulebohn, says,
"Although the amount of deals out there may be lower, the increased buyer demand means larger spreads for investors when they go to resell. This also means, in many markets, that investors can put less work into a property and still get these higher returns."
Ultimately your house flipping business plan will need to evolve and adjust with the market. This is a good practice anyway for real estate investors as there will always be ebbs and flows in the world of real estate investing, so thinking on your feet and being scrappy is an important skill to develop.
Also, for those who decided to follow the buy-and-hold strategy for their house flips, this is a great time to hold as the interest rates are very low and there are incredible property appreciation rates in the last couple years.
How homebuyers are affected
As you can see above, it isn't all bad for house flippers. We'll get to more ways to make it through low inventory coming up, but we've already touched upon some ways they can actually capitalize on the event.
However, for homebuyers, it's not the best scenario. Even in December, the median home price was up 12.9% from the previous year. Those who already have homes they are selling to then purchase a new home, have the advantage of the profit of their sale to help their role as homebuyers.
This overall makes it harder for people to either upgrade their home size, or difficult for a whole generation to enter the market, keeping more millennials and gen Z-ers as renters (Again, another consideration for the real estate investors who are landlords.)
However, experts anticipate there may be some inventory relief coming soon.As vaccines continue to roll out, we expect to see more homes popping up on the market as the previously "reluctant to sell" homeowners due to the pandemic feel more comfortable opening their homes and moving about .
Another difficulty though that homebuyers face is competition with institutional investors who are now taking advantage of even more of the opportunities that single-family residences supply.
How to ensure your business thrives through the low inventory
So now that we understand a bit more about why this is happening and who it affects, the next question is what is there to do about it for real estate investors to keep their businesses thriving?
Many investors have different strategies and tactics but after speaking with a few, there is a common thread: focus on the people. Many investors source their properties in different ways, through a network they've built, real estate agents, the MLS, or even probate. However they do it, they go back to business basics—focusing on the customer.
Tanice and Paul Myers mentioned that even answering the phone and calling people back makes a huge impact. Keeping up the relationships with clients and leads is crucial. Perhaps a deal won't work out now, timing is off, but there could come a time where it is right on and if they had a good experience with you before and trust you, you may be the first people they think of next.
Kiavi customer and prolific residential investor, Garri Tigranyan, finds success in the acquisition of houses by focusing on putting people first. He approaches each potential home to purchase as an opportunity to help a homeowner. This simple adjustment to your mindset, focusing on what you can do and the positives, goes a long way.
Mike Hambright, a REI coach and mentor, encourages investors to join communities, share with others, talk, and be open. People who tend to be more open with their business tactics, have others do the same and it creates a wonderful momentum of advice and skills.
Mark Dulebohn very much supports Mike's advice and says,
"The investors we work with are leveraging their existing relationships to get deals, so networking and building a network of wholesalers, realtors, and other investors is key. Another thing our investors are focusing on is marketing—there's no secret sauce to it, but diversifying outreach, going directly to sellers, and getting creative given the current market will help investors get deals. The opportunity is out there, so if investors continue to invest in their businesses and adapt to the current market conditions, they will continue to grow."
(Be sure to read more about what these pro Kiavi customers have said here.)
Future predictions
No one can say for certain how long certain trends will stick and when we'll see some movement in a different direction. However, for some positive news, even with low inventory, it's expected the market will be strong in 2021, according to Housingwire.
Homesnap says new listings increased 0.22% this year and sales increased 19.29%, however, there is the chance that since the prices are rising, those who planned to stay in their homes longer, may capitalize on the opportunity to sell sooner, adding more houses to the market.
Closing thoughts
The low inventory in the housing market has been a challenge for real estate investors and homebuyers alike. It is important to keep up to date on the industry data and macro changes going on, especially from a business perspective, so you can capitalize on opportunities as they occur. Stay on top of your game at all times! Plus, tap into your network and connections, they may be your ticket out of any rut.
Whatever you choose to do that works best for you, just remember that your business and your role as a real estate investor is always evolving. With an ever changing market, those who keep nimble and creative succeed.
UPDATE:
Although low inventory certainly remains a challenge for real estate investors, last month, the decline started to slow down. According to Realtor.com, active listings grew by 4.3% YOY for August. This deceleration means the market may be heading in an encouraging direction.
In addition, the biggest chunk of homes that have been in the forbearance process will be exiting the program during the month of September. Approximately 400k homeowners (across the country) will be exiting, which is between 2-4x our typical amount. Keep an eye out over the next month for additional inventory to hit the market, since homeowner equity has risen many are expected to be able sell their homes versus go into foreclosure. Although this may move the needle (slightly) on the number of available listings, the inventory is still expected to be tight for awhile.