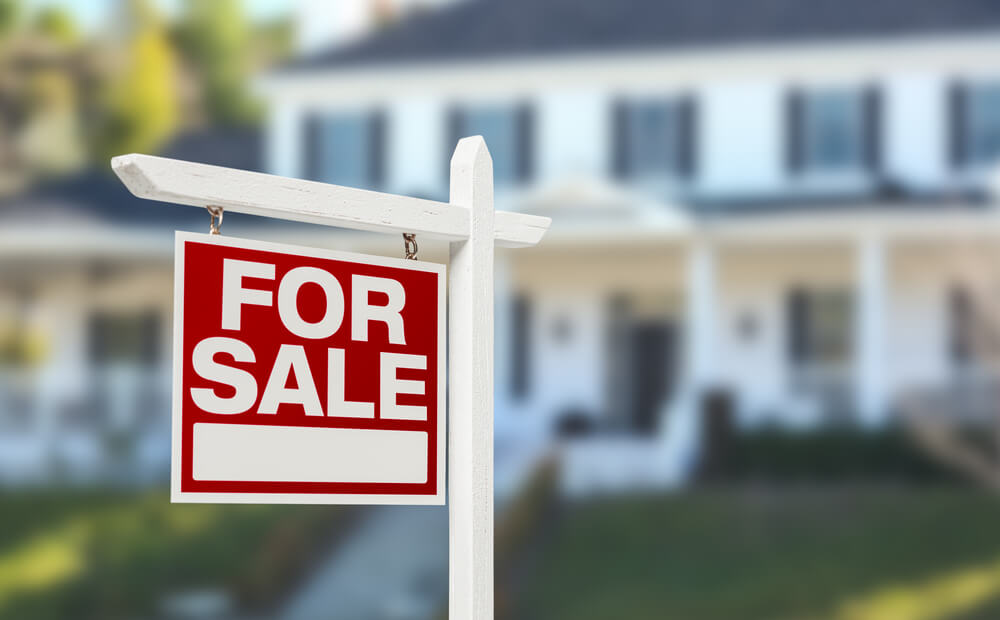 House Flip Tips: Generate Leads from Probate
Note: originally posted on LendingHome.com and LendingHome is now Kiavi.

About the author: Vanessa Akre is a freelance writer with an extensive portfolio featuring a variety of topics, including technology and real estate.
Generate probate leads for your property investing business
Let's face it, generating probate leads for acquiring a property can be difficult, especially if you're not familiar with this style of finding investment properties. However, thousands of people pass away every day in the U.S., many leaving their property behind for their heirs. So, why is it that people find it challenging to get probate leads for their real estate business?
The answer is simple—they go about it the wrong way.
In this article, we will explain everything you need to know about probate leads, offering a full guide on why they can be profitable, how you can find them, close the deal, and things to look out for in the process.
Probate leads: What are they?
Before we dive into the definition of probate leads, it's vital for us to know what probate is.
The American Bar Association defines probate as the formal legal process that gives recognition to a will and appoints a person to administer and distribute the assets (including property) to the intended beneficiaries.
People who inherit properties due to a death in the family or other personal reasons, and want to sell it quickly, are considered probate leads. In most circumstances, they sell the property willed to them quickly after going through the probate process.
In some cases, it's either they aren't equipped to maintain the property, or they live out of the state. Unwanted probate properties are great opportunities for real estate investors looking for new investment properties.
It's necessary for a real estate investor to be aware of the probate laws in different states. Knowing how long it takes to file and execute a probate is also very important. Such data will serve as critical pointers during the purchase period.
Needless to say, and incredibly important part of this process is education of the process. After that, you can dive into the probate market. An investor is more likely to experience success when they do more research on probate leads and properties.
How probate leads are profitable
Probate leads can be profitable for your real estate investment strategy or house flipping business plan for a variety of reasons, starting with the following.
1. Growing inventory
Properties through probate make up a large inventory of the real estate investing market. There are roughly six million properties listed as probate at any given time.
Currently, the probate market is experiencing a boom as the aging American population is on the rise. In other words, there will potentially be more probate properties available to real estate investors in the future than there have ever been historically.
It's important to note that probates don't involve only single-family homes. It also includes motels, commercial properties, condominiums, and so on—which gives you access to many available options for house fix and flips or otherwise.
Therefore, experienced and early-stage real estate investors in the probate market will get a better advantage as time passes. Building the most remarkable portfolios and finding the best probate deals could potentially be easier in the future than ever before.
2. Highly motivated sellers
You typically will find the most motivated sellers in the probate market. For instance, when a property is willed to a relative, it may be sold immediately to offset certain debts owed by the deceased or the recipient of the asset.
Also, as a buyer, you may come across some sellers who aren't willing to employ the services of a probate real estate company or agent. This is one more signal of urgency shown by the seller, creating a potential fit for your real estate investment needs.
Thus, you're likely to get the best deals in the market from such motivated sellers—especially if you're new to real estate investing.
3. An unsaturated market
A lot of real estate investors have yet to tap the probate real estate market because a lot of investors don't know about it. Or, if they do know, they are afraid to try because of the fear of upsetting a potentially grieving family. However, there are two sides to every coin.
These families are usually in more immediate need to dispose of their properties. But, they likely need someone that will create a more secure environment—with a respectful attitude—while approaching them.
4. Huge profits available for all investment types
Unlike other areas of real estate, the probate market is a pretty specific niche. It has almost an unlimited range of opportunities. Therefore, there are significant profits available for all investors in the market—no matter the area you focus on, whether it's flipping houses for a living, rental properties, or more.
5. There will always be probate properties
Death is sadly an inevitable occurrence that no one can escape. According to a survey, 3.6 million will die by 2036, which is a much faster rate than ever previously recorded. Thus, we can deduce that the market will always be there; it can't run out.
How to find probate leads
Most new real estate investors usually assume that it's challenging to get probate leads. But, your search will be more natural if you get access to the right information and know how the probate process works.
Check out this comprehensive list of tactics that can help you source probate leads in no time:
1. Acquire a list of properties
After gaining knowledge about the process, the next step is to visit your local courthouse. The local courthouse gives you access to the top probate leads available in the particular area you choose to invest.
You'll be granted access to all the available probate leads in the neighborhood—after all, they are public records. Your prior knowledge and education about probate records will come in handy navigating the landscape in the courthouse.
You'll have to know exactly what you're looking for and how you can convert it into a probate lead. Asking the court clerk for assistance is a good idea if you're having trouble achieving your goals.
2. Comprehensive online search
A large number of probate leads update their properties online but they might be hard to find.
You'll need to keep abreast of the latest updates and news concerning probates in the particular locality you want to invest in.
While doing your research, you should be able to get full details of the following:
The property's present owner
The past owner
The realtor in charge
The present condition of the probate
The legal documents
The age of the property
Bear in mind that it's risky to buy probate leads from online sites without getting verification that the probate property exists. So, always check for the reliability of the website before making any payments.
3. Newspaper classified ads
It's essential to check the classified listings of the local newspapers in the desired location of your investment. Oftentimes it's possible to see reports of deceased locals in the newspapers alongside the contact of the executor.
In this case, you'd have all the first-hand data needed to contact the leads to make inquiries on what they intend to do with the inherited property. If they're willing to sell, you can go ahead to make a great deal they can't resist.
To get fresh probate leads, you must pay attention to classified listings that aren't older than a month.
4. Check obituaries
Keep tabs on the obituaries in the desired location of investment. By doing this, you might be able to get current information on recently departed persons and their beneficiaries.
These records are available to the public—all it takes is making the right contact and doing it fast.
Nonetheless, you need to tread cautiously when contacting the leads you get from the obituaries because the grieving is usually fresh at this time.
5. Become friends with lawyers
If you plan to become a successful property investor, having probate attorneys on your contact lists is a great way to start. They usually have a lot of information on probate leads and listed properties.
Also, they can give you great advice on buying the right probate properties. Partnerships such as this can put you the investor in a comfortable situation, where you get quality probate lists and properties for free.
In some cases, the probate lawyer might go ahead of you to assess the investment opportunity of the property. That way, he would be able to give you vital information about the estate.
6. Contact real estate companies
You can use the services of real estate companies that focus on brokering probate properties. They usually have a pool of probate properties that enter the market in any state. Thus, it's advisable to subscribe to them and get regular leads in different states to better familiarize yourself with the concept, and make an offer if it makes sense.
If the real estate company has a website where they list the probate properties, you can use that medium to get their latest leads. Also, it's essential to know that probate properties from real estate companies may be slightly expensive because they usually incur some broker charges.
Overall, it's ideal to network effectively with other real estate professionals.
7. Visit probate courts
Probate courts are one of the most common sources of generating probate leads. Apart from generating leads, going to a probate court will enable you to do proper scrutiny of the documents linked to the estate.
At the court, you will be able to assess the property's present heirs and financial status. For instance, you can discover if the home has debts, which may require the immediate attention of the sellers. In such scenarios, the sellers may get motivated to sell the estate sooner than expected.
How to make the most of your probate leads
Amongst many other features, there are two essential characteristics of a successful probate property investor:
1. Be compassionate
If you're in the business of buying probate properties, then you must be compassionate. If not, you might not be successful in closing any deals since you'll frequently be dealing with emotional loved ones.
You should also know that everyone reacts differently to the passing of a loved one. Some may grieve for a long period while others may want to close the doors and move on with their lives.
Whatever the situation, it's preferable to handle these grieving people with warmth and compassion. It's essential to give the beneficiaries a considerable amount of time to grieve before you make offers.
When sending your message or contacting probate leads, you must always show respect and concern. Make them feel and know that you care, and that your job is to better understand and find solutions for their specific situation. The more of a partner you are to them, the more likely it is that they will consider your offer.
Sometimes, when you contact a lead for the first time directly via a phone call or mail, they might not be ready to sell. Don't be discouraged and continue to follow up, as this can easily change as they learn more about the home selling process and all of the work that goes into it
2. Patience
Without patience, you might sometimes find it hard to close a deal with probate leads. It's even more complicated if the beneficiaries continue to hold onto the property because of memories they shared with the deceased.
Avoid bombarding the beneficiaries with calls, emails, or visits. It's best to take things slowly with them—especially if the property is worth the wait. You can ask them if you can contact them at a particular time.
Once you give the heirs some time to finish grieving, you can gently contact them again.
Nonetheless, you must note that there's a thin line between patience and wasting time. Set a timeframe to close the deal. If you can't meet your deadline, consider sourcing additional properties.
How to close on a deal quickly
As we've earlier discussed in this article, closing probate property deals could take a longer time compared to normal real estate properties. Having the right amount of cash can speed up the probate sales process quite a bit, but it may not be possible for you to drop down payments when it comes to buying probate properties.
What if you're a novice that doesn't have access to enough cash? Or you've just put money in some other investments, and you don't want to miss buying a particular property?
It's simple: opt for hard money loans—which is an excellent choice.
With hard money loans, you won't have to worry about losing any of those investments again because of insufficient cash. Kiavi offers hard money loans for experienced house flipping investors with fantastic terms, such as closing loans in as few as 5 days, no appraisal before closing, and 125% of the rehab fee with holdback.
Here are a couple of other tips that can make life easier when trying to find and close your probate leads.
1. Automate the probate process
It's always better to automate your probate process as much as possible. Since you've opened a correspondence with the probate courthouse, it's essential to subscribe to their mailing list to keep a pulse of the deals flowing through.
You may not find this feature in all states, but you can always ask the clerk in the courthouse if they have a mailing list. It would save you the stress of going to the courthouse every time to find probate leads as a property investor.
2. Create a marketing campaign
Now that you have gotten all the information you need from the court, start a marketing campaign to contact the probate leads.
You can make use of direct mail campaigns to get in touch with the executors. Even though making phone calls is a more direct approach, it's always better to tread softly. Send a mailer introducing yourself and give your condolences on their loss.
Wait for another two to three weeks before you send the next mail. Don't be too "salesy," let the tone of the letter be as someone who cares and wants to help.
From their response, you'd be able to tell if the executor is willing to sell at that time or not.
What to consider when getting probate leads
It's certain that you can get pretty cheap probate properties with probate leads. However, it comes with some bottlenecks, just like other parts of real estate investing.
1. The process takes time
The probate process can be lengthy. Therefore, it's essential to keep track of your probate property searches. You might have to wait for several months if you plan on buying a property through a probate court. This can be especially true if the deceased didn't leave a will behind.
So, if you're looking to purchase and profit from flipping houses quickly, a probate property may not be the best option.
On the other hand, if you have all the time and patience, you can proceed (as long as the property is worth the wait). Nonetheless, it's advisable for you to put your eggs into other baskets while you wait.
It's also possible to speed up the procedure by telling the court that you can close the sale fast. All you'd need to do is to provide proof of funds and propose a cash purchase to get the attention of the probate court and the heirs. The money helps to pull off the process quickly and easily.
2. The property is sold "as is"
The house flipping investor could either get a great deal or face the risk of purchasing a 'money pit'. It's advisable to do a thorough check of the property. It's also essential to determine the condition of the house before taking on the liabilities as well.
3. Acquiring debt
This point is a bit similar to the one above. The only difference here is that the property might be in excellent condition physically—but not financially.
In other words, some properties may come with high negative debt and mortgage. A negative debt and mortgage may not depict its market value. So, it's essential to do your research on all the debts and liabilities acquired by the property.
At this point, you can make your offer based on the negative balance of the probate property. If both parties disagree, you can leave the property and look for something better.
4. Properties may not be in ideal locations
Sometimes, a real estate investor may find a probate property from the leads received in the court. The price of the property may be attractive, but the location of the property might be less than ideal.
What do you do then? Ask questions and do the proper research on the location of the probate property before you contact the executors. It helps you to avoid wasting your or the seller's time.
The bottom line
Probate leads offer real estate investors a supplementary marketing funnel—which could be valuable in the right hands.
Before moving ahead with generating probate leads, it's essential for you to properly educate yourself on everything—from the court process, laws that govern various states, as well as the emotional state of an heir after the death of a loved one.
In the long run, investors with the proper skills and knowledge regarding probate leads always find themselves with a useful tool in their possession.