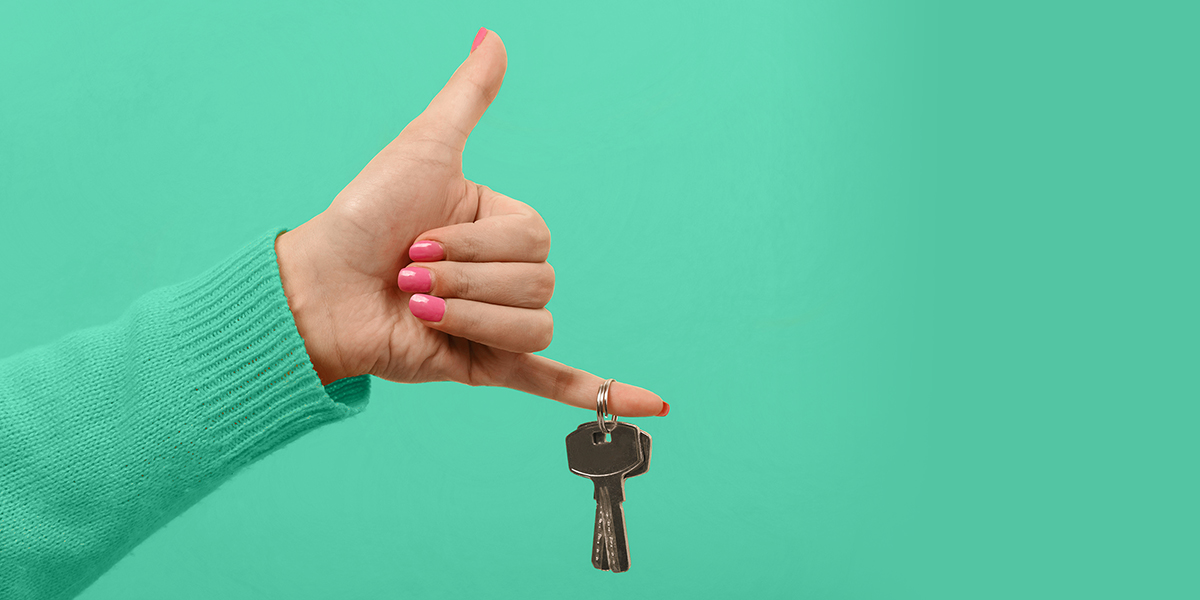 Demand for Single-Family Rental Properties is Pretty Demanding Now
The single-family rental market is so hot now, it's even surprising seasoned investors. Learn what market and economic factors are contributing to the soaring demand, as well as tips from professionals should you be inspired to add or accelerate this asset class in your portfolio.
Imagine listing your recently vacated single-family rental property, expecting the typical 2 tours and 1 application you've experienced every couple of years since 2011. Instead, you are flooded with no less than 150 inquiries. From there, you conduct 50 property tours with 50 resulting submitted applications and then weed through letter after letter from prospective tenants begging you to pick them.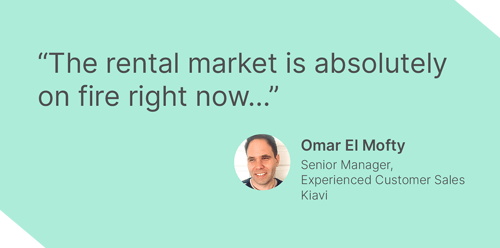 This is exactly what San Diego-based real estate investor and Sr. Manager of Experienced Customer Sales at Kiavi, Omar El Mofty, experienced in January of this year. "The rental market is absolutely on fire right now…definitely in southern California and San Diego specifically. There is an influx of people wanting to live in San Diego that is creating significantly more demand than supply at the moment, which is why I experienced what I did," El Mofty explained.

But this phenomenon isn't only happening in San Diego, CA, it's happening across the entire country. So what's going on and how can real estate investors place themselves in an enviable position like El Mofty found himself in?
What's making the single-family rental (SFR) market so hot?
Well, let's start with the complete imbalance of supply and demand for single-family properties for the entire year of 2021. Pandemic migration trends, induced by remote work and adjusting lifestyles, combined with record-low interest rates ignited demand for single-family properties last year, and it's still not letting up. Realtor.com shows that the current active inventory (as of mid-March 2022) is down ~20% from even last year.1 Buyers are continuing to far outnumber sellers in most markets, keeping home prices sky-high. ​​

Home-price growth in 2021 was jaw-dropping, to say the least. According to the National Association of Realtors, the median US home sales price was $346,900 in 2021, up 16.9% YOY.2 This sharp increase priced many first-time and would-be homeowners out of the market. With the opportunity to purchase a home out of reach for many, opting to rent has become the new norm.

Finally, rents all across the board have risen but rental prices for single-family homes have really shot up in the past year. According to CoreLogic Inc., single-family rent increases are setting new all-time highs. Back in September 2021, U.S. single-family rent growth increased 10.2% YOY. This was the fastest year-over-year increase in over 16 years!3

In general, throughout 2021, residential real estate investors with a single-family rental property saw their:

Hard NOT to see the appeal for real estate investors, right? You won't be surprised to learn that single-family rentals make up approximately 35% of all U.S. rentals nationwide.4 Yes, SFRs are now the fastest-growing segment of the housing market.
SFR tips from the PROs
Ready to jump in or ramp up a strong buy & hold strategy to take advantage of the long-term home price appreciation, steady cash flow generated by your property, and a multitude of tax benefits? Lean on and learn from professional real estate investors that have "been there" and "done that."
Here are the recommendations PRO investors are sharing with Kiavi:
Do your due diligence
As with any long-term investment, the market prices for rental properties can and will fluctuate. Make sure you properly scout potential locations that are more likely to remain in high demand (circumstances may not always mirror what's going on now!) Many investors report that rental properties near healthcare facilities or good school districts tend to maintain renter demand over the long term.
Buy right, don't overpay!
With the current demand out there, it's easy to want to jump in quickly. But make sure what you're willing to pay for the property makes sense and aligns with your goals. Be prepared to walk away if you aren't looking at a good cap rate.
Focus on asset management
For long-term strategies, asset management is just as important as acquisition. As you consider making value adds to your property, make sure you do a return on cost calculation with each upgrade. For instance, El Mofty's personal rule of thumb is if the return on cost is below 15%, he just doesn't move forward with it. Also, make sure you continually check comps in your area. Over time, you may need to make updates to command the same rent or else consider lowering your rent.

Seek out multiple bids




Whether you self-manage or use a 3rd party, make it a point to always seek out three bids for repairs or upgrades. You can potentially save money and/or be presented with alternative ideas that exceed your expectations.

Be thorough with prospective tenants




Many states have laws that tend to favor the tenants, so it's best to thoroughly review your prospective tenant's credit history. A FICO score can tell you a lot about a tenant's commitment to paying rent on time. Take the time to call prior landlords to confirm payment and rental history. This can save you a lot of headaches and potentially money down the road.
Single-family rentals have long been considered a sound investment. With all of the current market factors as of late, this asset class has become incredibly sought after now and for the foreseeable future. Adding this asset class to your real estate portfolio, can both help diversify risk and lead to wealth accumulation over the long term.
Thinking of jumping into SFRs or expanding your existing portfolio? Kiavi can help provide the capital needed to fund your next endeavor, check out our rental loan options.



Sources:
1https://www.realtor.com/research/
2https://www.cnn.com
3CoreLogic Single-Fmaily Rent Index (SFRI)
4https://www.nytimes.com/2021/10/22/realestate/single-family-rentals.html

Rates are based on loan terms, borrower qualifications, LTV, and property factors and are subject to change. Non-owner-occupied rental properties only. Interest rates or charges herein are not recommended, approved, set or established by the State of Kansas. Loans available in AZ, CA, CO, CT, FL, GA, IL, IN, KS, KY, MA, MD, MI, MN, MO, NC, NJ, NV, NY, OH, OK, OR, PA, SC, TN, TX, VA, WA, and WV, as well as Washington D.C.