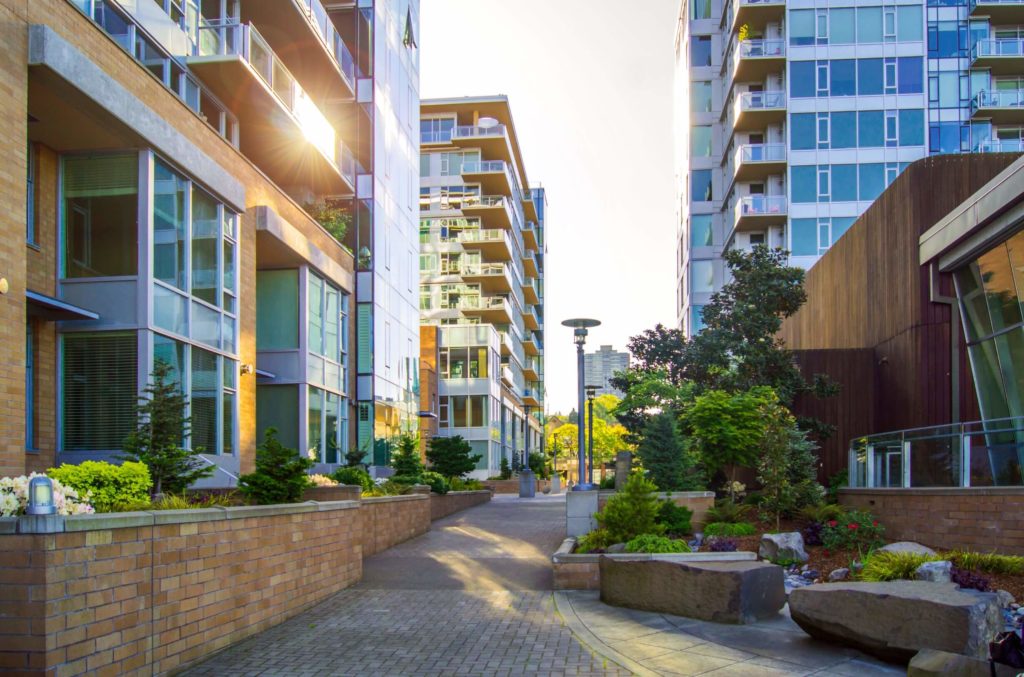 5 Perks to Condo Flipping: Flipping Houses 101
Note: originally posted on LendingHome.com and LendingHome is now Kiavi.

If you're new to house flipping, flipping condos may be the perfect fit. Here are 5 reasons why you should add condo flipping to your portfolio.

About the author: G. Brian Davis is a real estate investor who has owned dozens of investment properties over the last 15 years. He's also the co-founder of SparkRental.com, an online resource which provides free landlord education and video series for anyone looking to build passive income from rentals.
Advantages to flipping condos
Who says house flippers have to flip just houses?
Sure, single-family houses are the classic "American dream" home, complete with a white picket fence and a dog named Fido. But they're far from your only option as a property investor.
More creative real estate investors don't shy away from flipping condos, townhomes, and/or PUDs (planned unit developments). Some intrepid investors even flip small (2-4 unit) multifamily properties.
So why flip condominiums?
If you're new to house flipping and are looking for a path to get started in real estate investing, flipping condos may be the perfect fit. Here are 5 reasons why you should add condo flipping to your portfolio.
Less competition from other flippers
There are generally fewer real estate investors who flip condos, which means there's less competition from other flippers.
To begin with, condos are a less obvious choice for flippers given the limited options for renovation (more on this shortly). These inherent limits on condo renovations also tend to drive to thinner margins than what experienced property investors are now getting through their more complex and potentially riskier flips. Between lower prices and thinner margins, many veteran home flippers pass on condos.
This creates an opportunity for less experienced investors to enter a less crowded market. But the advantages to flipping condos don't end there.
Less competition from landlords
Many condo associations don't allow the units to be rented, blocking out competition from rental investors entirely. This benefits flippers because they have less competition from rental investors when trying to buy. Further, it means that almost all buyers are "retail" (homeowner) buyers in these communities.
Even in condo communities that allow leasing, landlords tend to be wary of the unpredictable homeowner association fees. These unpredictable expenses can wreak havoc on the landlords' cash flow, further deterring many property investors from buying condos.
More affordable than single-family homes
Because of the smaller square footage, lack of a backyard and front porch, and shared walls, condominiums tend to cost less than detached single-family homes within a given market.
This is great for new house flippers, who may not have as much initial capital to work with. And even if you have plenty of cash and the proper financing, the potential mistakes you make as you scale the learning curve are most likely cheaper on a less expensive property.
When evaluating how much cash to invest and comparing it to how much it costs to flip a property, you are more likely to make those numbers work out by flipping condos.
Fewer renovations to worry about
Condominium owners don't have to maintain the roof, the foundation nor the exterior structure. In many cases, condo owners aren't even responsible for the HVAC (heating, ventilation, and air conditioning), the hot water heater or many other central mechanicals.
That means that when flipping condos, you're mostly making cosmetic updates. You can focus on the sexy home improvements that add the most value, rather than worrying about necessary but uninspiring fixes like cracked foundations or roof repairs.
This is another advantage that makes flipping condos a great fit for newer property investors who are not yet ready for a full gutting and renovation.
Easy financing
Since condos are classified as residential real estate, condo flippers have their choice of residential loan options.
Most hard money loans fund condo flipping projects. In fact, some hard money lenders (such as Kiavi) cover 100% of the renovation costs and up to 90% of the purchase price.
You can even do a live-in flip and fund it with an FHA 203K loan, although these government-insured loans come with more rigid requirements and limits than hard money loans.
What makes flipping condos different?
Earlier, we mentioned that purchase price tends to be lower for condos than for detached single-family homes in any given market. Combine that with more cosmetic-focused renovations and property investors are often left with thinner profit margins.
This is one of the top reasons that the experienced real estate investors often leave condos alone in favor of larger and likely riskier renovation projects such as detached single-family homes and multifamily properties. This just leaves a great opportunity for novice investors to jump into condo flipping.
Bonus: Can townhomes also be condos?
What is a "condominium"?
Unlike an "apartment" or a "townhouse", a condominium is not defined by a specific layout or building structure. Rather, a condominium is a type of legal ownership.
Condo owners generally do not own the land beneath the building, or any part of the exterior of the building. They own the interior space within the walls of their unit.
By contrast, a "townhouse" is a type of structure: a house that shares one or more walls with an adjacent townhouse, as a part of a longer row of other townhouses.
Some townhomes are, however, owned as condominiums, while others are owned in "fee simple". When owned in fee simple, townhouses come with the land beneath them plus any yard, along with the exterior of the building.
Because townhouses can be condos, and you should ask your Realtor what the legal ownership for a townhouse is before buying. For now, we'll return our focus back to classic apartment-style condominiums.
What to watch out for when flipping condos
Along with the 5 top advantages we covered above, investing in condos also comes with some unique risks.
Monthly fees
As mentioned, condo associations charge monthly fees to owners, so be sure to include the condo association fees when forecasting the soft costs for your next flip.
Beware that these fees are not written in stone. So while it's not likely to dent the bottom line too much, given you'll only own the condo for a brief period as a house flipper, the condo fees could be raised during your ownership. Instead of $300 per month, you may be charged for $400 per month.
Special assessments
A more troubling risk of flipping condos is that the condo association could levy a special assessment during your ownership and charge a one-time special assessment fee to all owners. This happens when a condo association finds itself with a bill larger than its reserve funds can cover.
Special assessments could range from hundreds to thousands of dollars, and are typically unpredictable and completely outside of your control.
Renovation restrictions and approval requirements
Finally, condo associations may impose their own rules about renovations and upgrades. Your grand plans for renovating that condo will likely need to be approved by the association, and there's no guarantee they will approve all of your requests.
Maximize your odds of condo flipping success
Like any other form of real estate investing, it's crucial that condo investors do their homework and put together a comprehensive real estate business plan.
In order to set an offer ceiling that will leave you an acceptable profit, answer the following questions by working backwards from the after-repair value (ARV):
How can you price your property after the renovations? What's the ARV?
How much will the renovations cost?
What carrying costs and other soft costs will you incur between the moment you buy and the moment you sell?
With the above information, you can now set a maximum purchase price and remember not to allow yourself to be negotiated above that price.
If you don't already have a contractor or two that you know and trust, start working to find reliable contractors to do the renovations. The more work you do with a contractor, the greater the trust and confidence that they'll stay within budget and on-schedule.
One benefit of flipping condos is that it can be easier to find more reliable comps and feel confident in your ARV estimate. After all, what's better than an exact replica of the unit in question, when you're looking for comps for a flip? Of course, if no units in the same complex have sold recently, then your valuation may be less precise. So keep a close eye on sales within the complex you're considering!
If this is your first flip, learn as much as you can by starting with free real estate investing podcasts. When your ears get tired, pick up some of the best books on real estate investing.
The bottom line
Flipping condos can be a great way for new real estate investors to get started. The property purchase price and renovation costs are often cheaper, the risk of unforeseen structural problems is far lower, and there tends to be less direct competition from other investors.
Still, flipping condos is not identical to flipping detached single-family homes or multi-family units. There are a few differences that investors need to understand before buying, including condo association costs and rules.
Pay particular attention to condo association rules pertaining to renovations, and speak to the chairperson of the condo association before buying, as a safety precaution. Some associations are friendlier toward flippers than others and are more enthusiastic about renovation projects.
Remember, you can use the same funding options for flipping condos as you can for flipping townhomes and detached homes. Through a hard money lender like Kiavi, you can finance up to 90% of the purchase price and 100% of the renovation costs.
At the end of the day, run the numbers forwards and backwards before buying, budget for unexpected expenses, and your next condo flip should run smoothly and profitably.