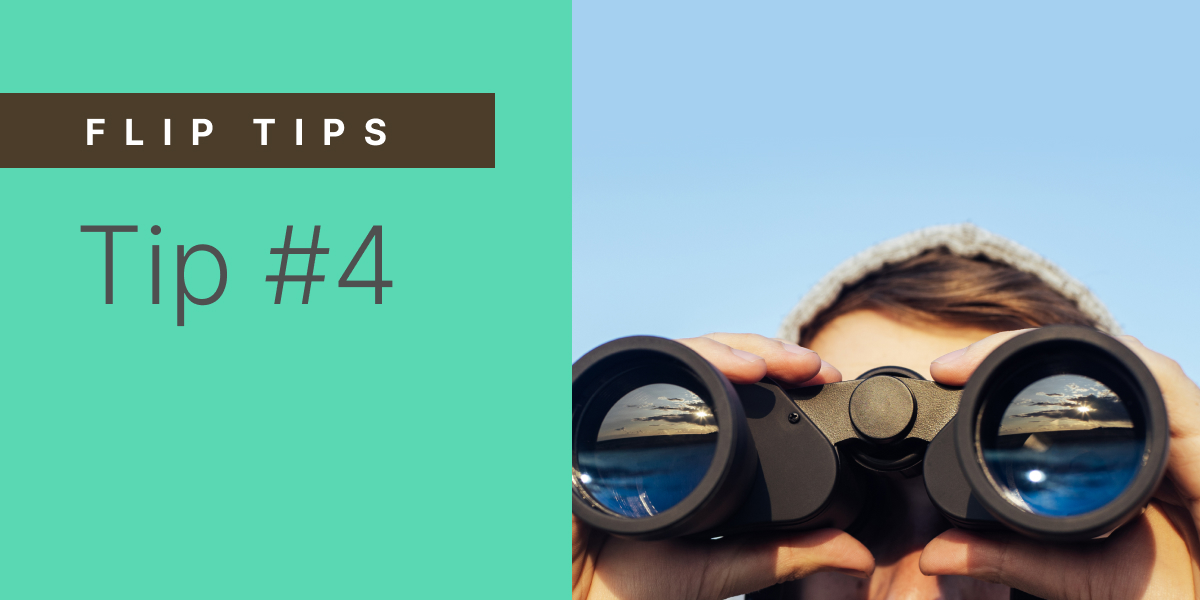 Finding Sellers for House Flipping: Flip Tips
Note: originally posted on LendingHome.com and LendingHome is now Kiavi.

Kiavi's monthly blog series, Flip Tips: Advice Straight From the Experts, asks top-of-mind, fix-and flip questions and features answers from successful, professional house flippers.
How to find motivated sellers as a house flipping investor
Sometimes one of the most difficult stages of the house flipping process is finding the right properties to flip. And when you want to really scale your real estate investment business, finding properties needs to occur on a consistent basis, making the search for motivated seller leads a constant part of the job.
It may seem daunting at first to kickstart building momentum of finding these motivated sellers regularly, but our experts have plenty of tactics they use to make this process seamless. These strategies enable them to keep their business growing fluidly. Read on to discover their proven methods.
Question: What are your top strategies for finding motivated sellers? What qualities do you look for?
"I like putting myself out there so the motivated sellers can't help but find me! Why send mail to a Notice of Default list that 30 other people are also mailing to? I like to keep my phone ringing with people wanting me to buy their houses. Just keep telling people what you do and the phone calls will come."
-Luke Weber, Nevada, 500+ flips completed, 18 years in the industry
Website
Facebook
Facebook Group
"I don't buy from sellers. I buy from asset managers and banks REO departments or I use auction sites."
-Daniel Carr, flips in Georgia, Alabama, and Florida, over 200 flips completed, 19 years in the industry
"Cold Calling."
–Kevin Lee, California, 28 flips completed, 1.5 years in the industry
Facebook
LinkedIn
"Direct mail. I used to buy from other wholesalers, but decided to become a wholesaler myself with HomeVestors."
-Steve Stimson, Texas, 60 flips completed, 4 years in the industry
"I find motivated sellers by searching some key terms on the MLS (for example: TLC, must-sell, divorced, etc). I also check pre-foreclosure lists and mail out letters to the motivated sellers."
-Albert Nyabwa, Texas, 35 flips completed, 4 years in the industry
"Wholesalers, Realtors, mailers, knocking on doors, word of mouth, and driving through neighborhoods looking for properties with deferred maintenance issues."
-John Galarde, North Carolina, 8 flips currently under construction, 30 years in the industry
Website
Facebook
"Direct marketing—mostly to people who have found themselves in a difficult financial or personal situation."
-Mandy Clark, Nevada, 27 flips completed, 3 years in the industry
"I get lists of motivated sellers and send them multiple postcards and letters."
-Jimmy Tang, Washington, 50 flips completed, 7 years in the industry
Website
Instagram
LinkedIn
Facebook
" Distressed owners, out-of-state owners, and heirs. Sometimes properties that have legal issues (title, EPA) can be interesting when the current owner isn't qualified to resolve them."
-Rainer Richter, Florida, 80 flips completed, 5 years in the industry
You'll notice that these experts have a variety of ways to find properties through motivated sellers. From MLS listings, to direct mailers, to networking, their go-to tactics are a reflection of their own experiences, personalities, brand, skills, and businesses.
The good news is that there are so many options that have proven to be effective, so if one method doesn't fit you, there are always others to try out and find success with. Implementing a simplified process for finding properties helps put focus on flipping—allowing your business to grow more quickly.