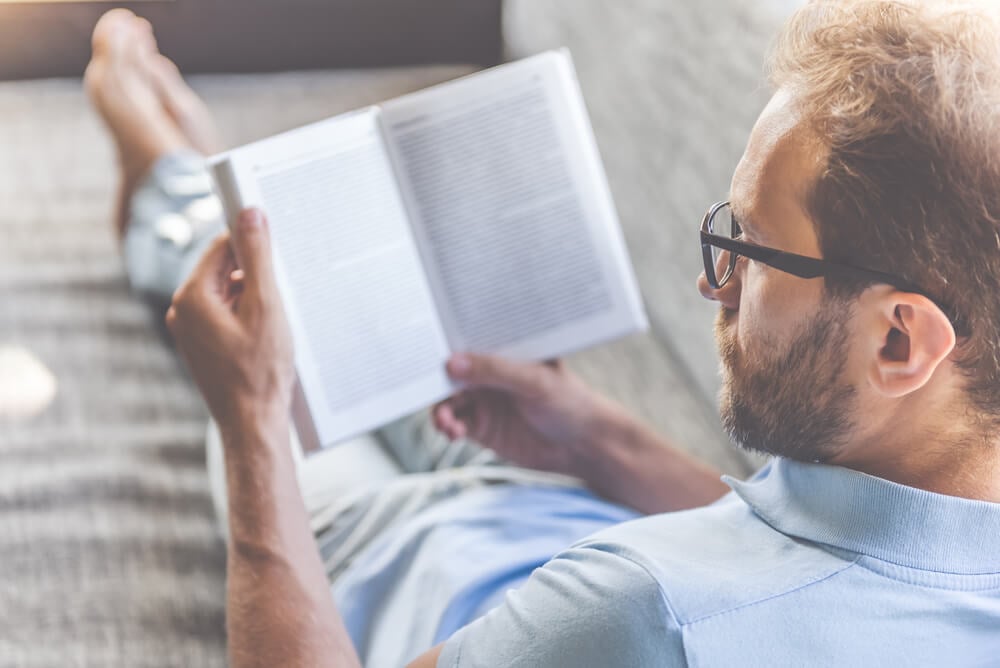 9 Books on Flipping Houses for a Living
Note: originally posted on LendingHome.com and LendingHome is now Kiavi.

About the author: G. Brian Davis is a real estate investor who has owned dozens of investment properties over the last 15 years. He's also the co-founder of SparkRental.com, an online resource which provides free landlord education and video series for anyone looking to build passive income from rentals.

How many investments let you calculate your returns before buying?

Flipping houses is one of the most reliable ways to earn a return—and quickly—if you put in the work to learn how. Fortunately, anyone can learn real estate investing for the cost of a book or two and the time it takes to read them.

Besides offering predictable returns, flipping houses is satisfyingly tangible and real. You get to transform a dilapidated, uninhabitable house into somebody's dream home before your very eyes. Best of all, you get the satisfaction of knowing you caused that transformation.

To help you learn how to flip houses without spending a fortune on seminars, online courses, mastermind groups, or gurus, we've compiled a list of the best books on flipping houses. Like any new skill, learning how to flip houses can be overwhelming, and it's all too easy to get lost in minutiae and miss the fundamentals.

So before listing the titles, it's worth pausing to review the fundamentals that any good book on flipping houses covers.
Keys to successful house flipping
Before you invest thousands of dollars on your first flip, you should understand exactly what is house flipping, and what you need to learn to do it profitably.
Mastering the numbers
First and foremost come the numbers. To successfully flip a house, you need to accurately forecast two broad numbers: your total expenses and the after-repair value (ARV).
Expenses include not just labor and material costs that contractors charge, but also soft costs like property taxes, insurance, mortgage interest, realtor fees, closing costs, and utilities. As you read some of the best books on flipping houses, a recurring theme is accurately predicting expenses. Learning how much it really costs to flip a home is absolutely crucial to doing it profitably.
Predicting the ARV proves equally important. After all, the difference between a purchase price of $225,000 and $245,000 can be the difference between making money and losing money!
If you know the ARV and the expenses, you can work backward to determine how much you should offer on a property. You can even use short-hands like the 70% Rule in house flipping to quickly estimate offers and pricing.
As important as mastering the numbers is though, books on real estate investing aren't simply number-crunching lessons.
Building your team
Beyond estimating expenses and values, the best books on flipping houses should also cover a range of other critical skills. A good book on flipping houses should leave you feeling like you've just completed a course on flipping real estate that introduces you to all the fundamentals of the field.
One area that all good books on how to flip a house cover is how to choose and manage your support team. Flipping houses is a team sport, not a solo one, and investors need a range of skilled team members.
You'll learn how to choose an experienced and dedicated realtor. Whether you buy properties listed on the MLS or off-market, you still need a realtor when it comes time to sell.
You'll also learn how to hire and work with contactors, as part of any curriculum on how to start flipping houses. Contractors can be tricky to manage, especially for new investors. Learning how to work with them and keep them on-schedule and in-budget will help you avoid costly house flipping mistakes.
Finding markets, finding deals
Thorough books on flipping houses also cover how to choose profitable markets. Not every market is created equal for real estate investing!
One other critical skill as you learn how to make money flipping houses is finding deals. Strategies abound for finding good deals, and each has their own merits. The best books on flipping houses introduce you to each and help you choose the best one or two for your strengths and your market.
The 9 best books on flipping houses
While this is by no means an exhaustive list, here are some of the best-reviewed and most thorough books on flipping houses to get you operational and earning money in no time. While we've separately catalogued some of the best broader books on real estate investing, the books below are specific to flipping for maximum relevancy.
I've ranked them below in order of their Amazon rating, as an objective ranking. While you don't need to read all of these books on flipping houses, consider buying one of the broader books on house flipping, and one or two of the niche subject books. For each book, I've noted its strengths to help you choose the best books on house flipping for you.
1. The Flipping Blueprint: The Complete Plan for Flipping Houses and Creating Your Real Estate Investing Business
Author: Luke Weber
Amazon Rating: 4.9
Key Takeaways and Strengths: One of the great strengths of The Flipping Blueprint is that author Luke Weber spent much of his career as a real estate appraiser, so he provides insider insights into evaluating properties and estimating ARVs.
As the title suggests, Weber walks you through a complete house flipping business plan. By the end of the book, you'll have a plan for finding deals, hiring contractors, keeping them on-budget, and completing each flip within your schedule, budget, and profit margin.
2. Flip Your Future: How to Quit Your Job, Live Your Dreams, and Make Six Figures Your First Year Flipping Real Estate
Author: Ryan Pineda
Amazon Rating: 4.9
Key Takeaways and Strengths: Ryan Pineda integrates his firsthand experience in flipping homes, creating a helpful guide on how to find success and build a bright financial future. He consolidated easy-to-read text with useful information on how to understand various aspects of house flipping.
Some basics covered are how to find deals, how to fund deals, how to figure out repair estimates, and how to decipher the array of costs of various projects. It's the perfect beginners guide and blueprint to follow. We are also proud to have Ryan as a Kiavi customer!
3. Real Estate Flipping: Flipping Houses for Passive Income
Author: Sabi Shepherd
Amazon Rating: 4.8
Key Takeaways and Strengths: Sabi Shepherd spends plenty of focus on keeping your flips moving, to buy, renovate, and sell properties faster. Speed matters: buying faster helps you score better deals, renovating faster minimizes your soft costs, and selling faster recovers your cash and profits so that you can turn around and re-invest it. In other words, keeping your velocity of money high.
Shepherd also helps you discover and develop your competitive advantages in finding deals—a useful exercise for any real estate investor. Another part of systematizing your house flipping business often includes automating with real estate investing software, to help you forecast and track expenses, and manage costs.
4. The Book on Flipping Houses: How to Buy, Rehab, and Resell Residential Properties
Author: J. Scott
Amazon Rating: 4.7
Key Takeaways and Strengths: The Book on Flipping Houses is exactly that; a succinct, efficient introduction to the skills you need to succeed in house flipping.
Scott keeps the pace brisk and covers bridge loans and other financing tips, finding deals, renovation, evaluating scope of wor k, and most of all, accurately forecasting profits.
5. The Book on Estimating Rehab Costs: The Investor's Guide to Defining Your Renovation Plan, Building Your Budget, and Knowing Exactly How Much It All Costs
Author: J. Scott
Amazon Rating: 4.6
Key Takeaways and Strengths: Noticing a pattern to Scott's book titles?
This book goes into greater depth on—you guessed it–estimating renovation costs. And it is worth the extra detail. As outlined above, house flippers' profits are made or lost based on the accuracy of their cost forecasts. If you want to hit a home run with every property, you need to develop a keen sense for how much it costs to renovate a house.
As a more niche book, consider reading this one as a follow-up to one of the broader books on flipping houses on this list.
6. Fixing and Flipping Real Estate: Strategies for the Post-Boom Era
Author: Marty Boardman
Amazon Rating: 4.5
Key Takeaways and Strengths: Marty Boardman's book focuses on helping you develop systems, to create an efficient house flipping business.
He focuses on four pillars; Acquisition (finding deals), rehabbing (without under- or over-improving a property), sales (selling for the highest possible price in the shortest possible time), and raising capital (securing funding). His goal? To help you buy 1-20 properties a month to flip.
7. The Book on Investing in Real Estate with No (and Low) Money Down: Real Life Strategies for Investing in Real Estate Using Other People's Money
Author: Brandon Turner
Amazon Rating: 4.5
Key Takeaways and Strengths: Brandon Turner focuses on financing and raising money from other investors, as funding remains a struggle for so many new real estate investors.
From bridge loans from lenders like Kiavi who can cover 90% of the purchase price, to private money from friends and family, Turner walks you through all of your options, and aims to help you form your own "mix-and-match" approach to funding your deals.
A recommended read for anyone wondering how to pay for the next house flip.
8. FLIP: How to Find, Fix, and Sell Houses for Profit
Author: Rick Villani and Clay Davis
Amazon Rating: 4.4
Key Takeaways andStrengths: Villani and Davis cover a systematic approach to finding profitable deals, renovating them, and selling quickly for profit.
One strength of this book on flipping houses is its focus on identifying the property repairs that will offer the highest returns, for any given property.
While this is one of the older books on this list, it remains relevant given its focus on the fundamentals.
9. Real Estate Investing Gone Bad: 21 True Stories of What NOT to Do When Investing in Real Estate and Flipping Houses
Author: Phil Pustejovsky
Amazon Rating: 4.4
Key Takeaways and Strengths: What's better than learning lessons the hard way and making expensive mistakes?
Learning from other investors' mistakes.
Pustejovsky's book on house flipping runs the full gamut of mistakes made all too often by real estate investors and points out red flags to look for in your own investing. Learn these lessons the easy way, because in house flipping, you're working with assets worth hundreds of thousands of dollars!
Consider this book as a follow-up read to one of the broader books on flipping houses at the top of the list.
Final word
Learning how to flip a house is something anyone can master within a few months, regardless of their experience or background. But it does take a commitment to learning the skills necessary to succeed.
Start with one or two of these books on flipping houses as an affordable, easy way to learn how to get started flipping houses. While you're reading, start listening to some of these best podcasts on real estate investing, to give you a broader set of perspectives.