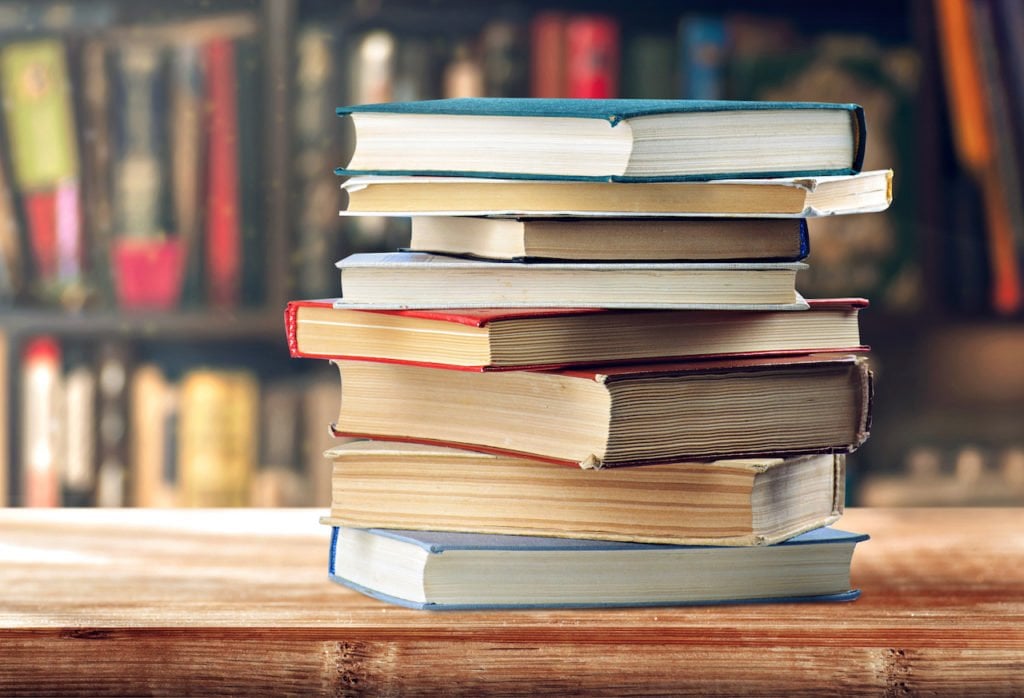 10 Books New Real Estate Investors Should Read
Note: originally posted on LendingHome.com and LendingHome is now Kiavi.

About the author: Philip Michael is a real estate developer, entrepreneur, investor, and author of How To 10x Your Net Worth In 18 Months. He's the founder of NYEG, former on-air host on SiriusXM and NuvoTV, and former national editor/content strategy director at Bisnow leading up to the company's $50 million sale. Michael writes for BiggerPockets, Forbes, and Huffington Post.

It's hard sometimes to know where to start when you want to get into real estate investing. Mind you, real estate isn't just about numbers, metrics, and equations: it's about mindset for success, knowing how to negotiate, how to pitch a deal, and how to bring it home.

The good news is that you can learn these things and train yourself to think like a successful investor. And, one of the best ways to learn is to read books.

Someone once asked billionaire Warren Buffett about his key to success. Instead of sharing secret calculations and algorithms, Buffett simply pointed to a stack of books.

"Read 500 pages like this every day," he said. "That's how knowledge works. It builds up, like compound interest. All of you can do it, but I guarantee not many of you will do it."

And it's not just Buffett who reads. In fact, a study of 1,200 self-made millionaires all found one pastime in common: they all read books to succeed in business.

Here's a list of the 10 best books to get you started in the business and real estate investing.
Loopholes of real estate
One of my absolute favorites and one of the first books I read, as I was embarking on my self-taught journey in real estate, is Loopholes of Real Estate by Garrett Sutton, Esq.
From the concept of leverage to how to protect your assets, this book is the goods from start to finish. In addition to practical tips, Garrett uses real-life examples along with hilarious fake names that I probably shouldn't mention.
That aside, it breaks down everything in an engaging way. It's written by a lawyer, so you know it checks out legally. And the title actually delivers.
There are commonly known loopholes—like Florida asset protection or tax tactics —and others that make you go, "Wait a minute!"
All in all, this is a must-read for any investor starting out. I'll just leave it at that.
Author: Garrett Sutton, Esq.
Title: Loopholes of Real Estate
Topic: Real estate
Takeaway: Real estate laws are written for those willing to take risk. Take advantage.
Rich Dad Poor Dad: What the Rich Teach Their Kids About Money That the Poor and Middle Class Do Not!
A classic! One of the most popular books for real estate investors, you probably have read or at least heard about it.
This book is responsible for breaking so many irrational thoughts about money, like "debt is bad," while helping people get out of the proverbial rat race.
Not too much to say here. Just read it. And start making your money work for you.
Author: Robert Kiyosaki
Title: Rich Dad Poor Dad: What the Rich Teach Their Kids About Money That the Poor and Middle Class Do Not!
Topic: Building assets and passive income
Takeaway: Get in the asset column and let your money work for you.
The Complete Guide to Real Estate Finance for Investment Properties: How to Analyze Any Single-Family, Multifamily, or Commercial Property
From cap rates to rent rolls, this book delivers a great overview of the fundamentals of real estate and why it remains a great vehicle for creation — and preservation — of wealth.
Throughout the book, you're introduced to principles of real estate finance without being overwhelmed by jargon. It just breaks down how the economics work and why properties are valued the way they are.
The Complete Guide to Real Estate Finance for Investment Properties includes a chapter with complex stuff, like internal rate of return (IRR) and net present value. But the complex stuff isn't a prerequisite to understand the contents of the book.
Chapter 6, for instance, breaks down the most important metrics for you to know, all the while keeping the reader engaged. (One of the top "aha" moments come when you realize actually how to value real estate.)
All in all, this book remains one of my favorites and one of the first I send to mentees and people in book clubs. Once you get this material, consider yourself more than ready to go.
Author: Steve Berges
Title: The Complete Guide to Real Estate Finance for Investment Properties: How to Analyze Any Single-Family, Multifamily, or Commercial Property
Topic: Analyzing (and understanding) the numbers behind real estate
Takeaway: It's not as complicated as Wall Street tells you it is.
Real Estate Wealth Hacking: How To 10x Your Net Worth In 18 Months
Editor's note: This book is written by the author.
I wrote this book to provide readers with a step-by-step breakdown on how to get started in real estate investment — namely buy-and-hold.
Full of personal anecdotes, easy-to-understand language and interviews with self-made billionaires, the book has won an award for one of "best real estate books of all time."
Focusing on the house hacking strategy, the book lays out a blueprint any new investor can follow, including on how to leverage $500 into a $1 million asset.
Author: Philip Michael
Title: Real Estate Wealth Hacking: How To 10x Your Net Worth In 18 Months
Topic: Real estate investing
Takeaway: Just go for it!
Top 10 Distinctions Between Winners and Whiners
Before you do anything at all, you need to know that your mindset is tuned into the vibration of success. This book is one of the greatest, quickest reminders of the basic principles of life any successful person must follow.
Here's one of my favorite passages in the book.
"Like becoming a millionaire, becoming a winner is a choice. Part of that choice is to stop complaining and start appreciating. Winners brighten a room by showing appreciation for life. They talk about the good things that have happened, are happening, and will happen."
Stocked full of gems, the book doesn't give you blueprints or spreadsheet equations. But it does light a fire: if you're on your way to success, the book will empower you. If you're in a funk, it will inspire you.
The book highlights perhaps the most under-reported leadership ingredient around today. Mastering that will enable you to spot a fraud from "the real deal" in about 30 seconds.
And the two 10-day challenges are worth the price of admission alone.
"The challenge is this: For ten days, do not complain. If you go one day and then complain on the second day, you must start over at day one… When you can go ten days without complaining, you will have become very aware of the power of your words. You will also start to notice the winners and whiners in your life on a deeper level."
The other one you'll have to read in the book.
Author: Keith Cameron Smith
Title: Top 10 Distinctions Between Winners & Whiners
Topic: Mindset
Takeaway: Do the challenge. Now.
Pitch Anything: An Innovative Method for PRESENTING, PERSUADING, AND WINNING THE DEAL
Real estate is about far more than just bricks, mortar, and numbers — it's about winning the game of psychology and social dynamics that exist in society at any given time.
I'll start by saying this…Oren Klaff's book is a MUST-READ.
First of all, once you read this, you'll find that everything you've been taught about pitching is wrong. This is a real true story. I used to be terrified of wealthy people. I somehow didn't think I was worthy of being around them.
To get over this, I used a technique from Think And Grow Rich by Napoleon Hill (an honorable mention, by the way!) to clear that mental block and become absolutely fearless and supremely confident in any interaction.
It's this same kind of intimidation that I see in new investors and entrepreneurs when they first start pitching deals; they act as if they are selling ("I need you!") vs. pitching an opportunity ("We need each other.").
To get around this, the author introduces the reader to the concept of frame control, which is basically "the instrument you use to package your power, authority, strength, information, and status" and how to 'own the frame' to win.
And owning the frame is exactly when and where the magic happens.
Breaking down tactics like "frame stacking" and "hot cognitions," Klaff shows exactly how and why to eradicate neediness — all the while setting yourself up for the big score.
Author: Oren Klaff
Title: Pitch Anything
Topic: Pitching, social dynamics.
Takeaway: Control the frame. Win the game.
Every Landlord's Legal Guide
With new landlords, there's always that fear that things will go bad, tenants won't pay, etc. This book is one of my personal favorites because it lays out pretty much any scenario and gives you airtight examples, legal pointers, and sample letters to resolve whatever issue you may face. (Although, you should always consult an attorney.)
Some tenants are the absolute best. That's the dream scenario. Unfortunately, other tenants always seem to think landlords represent an endless balance of cash. And tenants can be like children: they will definitely try you.
Long story short, I have read this bestseller so much, I find myself speaking legalese from time to time. And, the more I read it, the more assertive I've become when it comes to my rights. As a landlord — especially a new one — you should, too.
Author: Marcia Stewart
Title: Every Landlord's Legal Guide
Topic: Being a landlord
Takeaway: Know your stuff.
You Are a Badass at Making Money: Master the Mindset of Wealth
Again, we are brought up to have almost self-destructive beliefs about money, such as "money is the root of all evil" or "money is bad."
And to be perfectly honest, in my opinion, that's really the main thing that separates the rich from the poor.
This book debunks some of those myths, all the while helping someone rewire what they've learned about money. It's an awesome book.
Not a real estate read, per se, but you absolutely need this mindset to go out there and create income streams, generate wealth, and negotiate with confidence for your real estate investing business.
Go read it. Now. You'll thank me later.
Author: Jen Sicero
Title: You Are a Badass at Making Money: Master the Mindset of Wealth
Topic: Belief systems.
Takeaway: Go make some MONEY.
The Secrets of Power Negotiation
Before you cut a deal, negotiation usually takes place. But to negotiate, you have to know what goes on.
From the "vice technique" to never splitting the difference, Roger Dawson breaks down some of the most powerful negotiations strategies you'll ever find.
In fact, the more you read this, the more you realize how often the unspoken rules of negotiation have been used against you. More importantly, you'll learn how you can prevent it from getting in your way in the future.
In truth, the more comfortable you get with negotiations, the more you realize what you can actually accomplish in business.
I recently used this philosophy to close a piece of land where I'm developing a 100,000 sq. ft. high-rise. I made a cash offer for the development site outright.
Then I made a second offer, I offered a future stake in the final project — an amount that would triple the asking price in a short period of time.
In the end, I secured the land without paying for it upfront (except the broker commission). Now that's a win-win. But you gotta have the confidence and tactics to make it happen.
Author: Roger Dawson
Title: The Secrets of Power Negotiation
Topic: Negotiation
Takeaway: We have so not been taught this in school…
The 5 Second Rule by Mel Robbins: Transform Your Life, Work, and Confidence with Everyday Courage
"I never worry about action, only inaction." — Winston Churchill
Another favorite of mine. This one is similar to the previously mentioned book, meaning it tackles the mind more so than the knowledge.
The gist of Mel Robbins's book is to take an action you fear — whether it's making a call, approaching a stranger, bidding on a deal, asking someone for coffee — start counting backwards from 5 and the second you hit 1, you GO! Do it. Then the fear dissipates.
I get it, it sounds spacey — but the technique incorporates principles of metacognition.
Here's why this piece of information matters to you: no matter how much you know, it all only matters if you put your knowledge to action.
People come up to me and ask questions I have no freakin' idea about. For example:
"Should I wholesale or maybe tax liens?"
"I'm looking for the perfect time and the perfect strategy for me."
My answer is always, "There is no perfect time. Just gotta do it."
What's going on here is that a person has been hit by analysis paralysis: reading so much that they've become frozen and afraid to act — all the while feeling like they're doing something because they read all day long.
Don't be that person. Read The 5 Second Rule and then implement it right away. I guarantee you, your entire world will expand.
Author: Mel Robbins
Title: The 5 Second Rule
Topic: Taking action
Takeaway: Whenever you feel afraid to act, count backwards from 5 and when you reach 1 — do it.
Wrapping up…
Reading is obviously important, goes without saying. Mark Cuban reads more than three hours a day. Bill Gates reads a book a week. Mark Zuckerberg reads one every two weeks.
Even if you don't love reading, the books on this list are quick reads — no fluff and tools that will help you take action. You can get through this list in a few months.
And, after you've read them, all you have to do is find your strategy and what works for you.
Happy reading, happy investing.