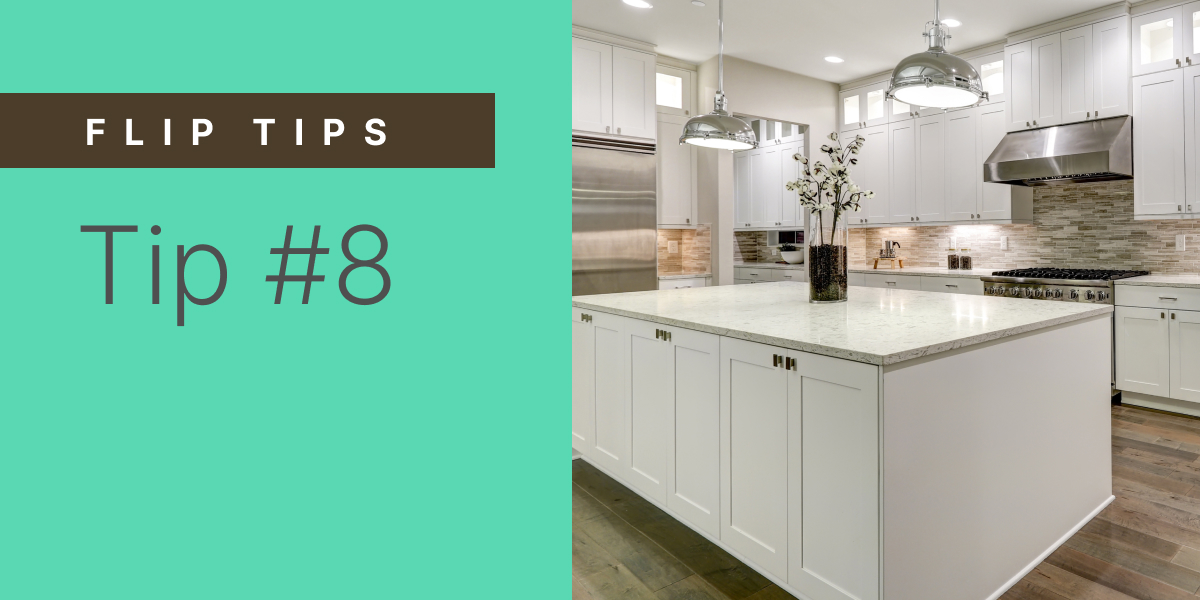 Favoring Certain Home Designs: Flip Tips
Note: originally posted on LendingHome.com and LendingHome is now Kiavi.

Kiavi's monthly blog series, Flip Tips: Advice Straight From the Experts, asks top-of-mind, fix-and flip questions and features answers from successful, professional house flippers.
Is there a specific house layout plan or design you favor?
Excellent foundation, roofing, and plumbing are of utmost importance when buying a home. They are the bones of a house and without that structure in place, homebuyers could have quite a few financial burdens ahead. However, aesthetic and overall look and feel are very influential aspects for home buyers as well. When it comes to the design and layout of a home, that feels more personal since it is reflective of peoples' tastes and lifestyles.
The ideal home layout can change from person to person, and is dependent on a variety of factors in their lives. This can include whether or not they like to host, whether or not they have the elderly or children living with them, etc. In addition, with HGTV and social media showcasing beautiful real estate designs, people have more exposure to the latest trends, making design considerations an even larger priority.
House flippers have their work cut out for them when trying to turn properties not only into sound structures, but also into visually appealing homes that buyers want—all while making a profit. Learn the house layout plans and trends the experts lean towards in this edition of Flip Tips!
Question: Is there a specific house layout plan you tend to lean towards in all your flips?
"Open concept is in, stainless steel appliances, and two bedrooms on the same level."
-Jimmy Tang, Washington, 50 flips completed, 7 years in the industry
Website
Instagram
LinkedIn
Facebook
"Open designs tend to be more in demand. Having said that, each flip is somewhat unique which makes scaling more difficult."
-Rainer Richter, Florida, 80 flips completed, 5 years in the industry
"I always use the same interior paint color, fixtures, and flooring for all my flips. This makes it easier to repeat and duplicate."
-Albert Nyabwa, Texas, 35 flips completed, 4 years in the industry
"Neutral colors that appeal to the 80% buyer base. The more unique you go, the more it will cost and the smaller buyer base you will have."
-Luke Weber, Nevada, 500+ flips completed, 18 years in the industry
Website
Facebook
Facebook Group
"Open floor plan between kitchen and living areas. You also need good size master suite and kitchen."
-John Galarde, North Carolina, 8 flips currently under construction, 30 years in the industry
Website
Facebook
"We like open layouts and we love putting seamless (vinyl plank) flooring throughout the downstairs. It just makes the whole house look bigger."
-Mandy Clark, Nevada, 27 flips completed, 3 years in the industry
"Open floor layout."
– Kevin Lee, California, 28 flips completed, 1.5 years in the industry
Facebook
LinkedIn
So there you have it! Open layout plans that create more space are definitely the priority for house flippers to integrate into their flips. Also, providing neutrality across the board when it comes to colors, fixtures, and other design details is a popular option. This allows home buyers to see a house as a blank canvas that they can easily add their own taste and decor on, creating a look that suits them.
Come back next month for a new edition of Flip Tips and if you haven't already checked it out, learn what the experts say about how to get a contractor to finish a job and their best advice for scaling a real estate investing business.