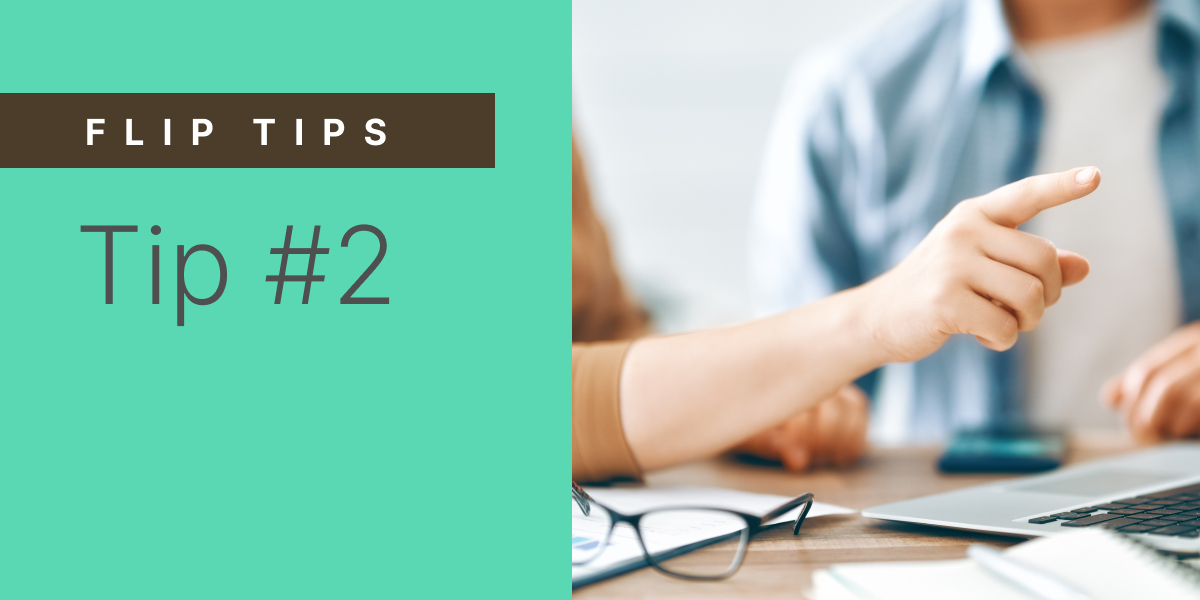 Who to Have on a Real Estate Team: Flip Tips
Note: originally posted on LendingHome.com and LendingHome is now Kiavi.

Kiavi's monthly blog series, Flip Tips: Advice Straight From the Experts, asks top-of-mind questions from house flippers and features answers from our most successful customers.

We hope you enjoyed our previous Flip Tips article where we asked real estate investors how they find investment properties. In this month's Flip Tips: Advice Straight From the Experts, we ask our professionals about the best partners in their real estate investment networks—who they absolutely have to use and who they could get by without.

Since our featured expert house flipping investors have expanded their portfolios and have grown their businesses thanks to their hard work, experience, and commitment in the field, they have discovered along the way what works and doesn't work for them when it comes to their team. Quite a few factors play into this, such as their branding, business methods, and processes.

You'll find their take on what and who to prioritize in their network, providing various perspectives and options. Don't forget to check out the businesses of some of our experts, as you might find that their style and business acumen aligns with yours.

Learn from their expertise—whether you are a seasoned flipper and need some inspiration from fellow professionals, or are newer to the game and need some guidance. Be a part of the conversation and check it out!
Question: Describe your real estate investment network and the best partners from it. Who do you always use? Who do you never use? Why or why not?
"My wife is a licensed real estate agent. I can't live without her. I usually have her pick current flooring, cabinetry, paint, colors, etc. and I redesign and reconfigure rooms and roof pitches myself. I also have a crew that does all my renovations and I do not stage."
-Daniel Carr, flips in Georgia, Alabama, and Florida, over 200 flips completed, 19 years in the industry
"I always use a project manager. We also use professional photographers for our projects. Nice pictures attract people—we find that to be true for every flip."
–Kevin Lee, California, 28 flips completed, 1.5 years in the industry
Facebook
LinkedIn
"My team of stagers, subcontractors, escrow, and lenders stay consistent. I work with multiple agents as I give listings back to agents that bring me deals."
-Jimmy Tang, Washington, 50 flips completed, 7 years in the industry
Website
Instagram
LinkedIn
Facebook
"I don't use stagers or designers in my business. I have a couple designs and I repeat them over and over because they work and they sell. Makes it easier for my contractors too! They know the materials I want, the look I want, and how to work with them to get them installed and looking right! Good title/escrow officers are a must! They can be your best friends for finding deals, running research, finding funders, and so much more. You definitely need 1 or 2 amazing title/escrow officers."
-Luke Weber, Nevada, 500+ flips completed, 18 years in the industry
Website
Facebook
Facebook Group
"Of course, Kiavi is great and very simple to work with. I have regular contractors I use for roof, foundation, and all other repairs. I also work regularly with a friend who is a very investor friendly realtor who really understands how to work with my types of transactions.
-Steve Stimson, Texas, 60 flips completed, 4 years in the industry
"Title company, lenders, contractors. I have some lenders I have used in the past that I would prefer not to use again. I cannot live without my lender and contractor."
-Albert Nyabwa, Texas, 35 flips completed, 4 years in the industry
"My team consists of my realtor, my attorney, my plan designer, my interior designer, my construction supervisor, and my selection coordinator."
-John Galarde, North Carolina, 8 flips currently under construction, 30 years in the industry
Website
Facebook
"We are a husband and wife team, and we split the duties. My husband manages the construction crews and I do more of the design work. Kind of like you see on HGTV, but definitely not as smooth as they make it seem."
-Mandy Clark, Nevada, 27 flips completed, 3 years in the industry
As you continue to scale your house flipping business, you discover who is of utmost importance in your real estate investment network. Whether your most trusted, reliable partner is a spouse, a contractor, or an escrow or title officer, you learn along the way who you need, or don't need, in your business plan.
These important staples in your process usually come to fruition when you find your style and priorities, like if you prefer to skip out on things like design, or follow the same general outline of rehabilitation for each house fix and flip, or insist on using a realtor. Each experience will allow you to figure out what works best for you. And perhaps one of these tricks of the trade that these experts swear by might just be the answer you need to really grow your portfolio and find your rhythm.
Check back next month for our next tips for flipping houses on our Flip Tips series. To learn more about our flippers' businesses, be sure to click on their social links underneath their names, if shared!
Feeling inspired?