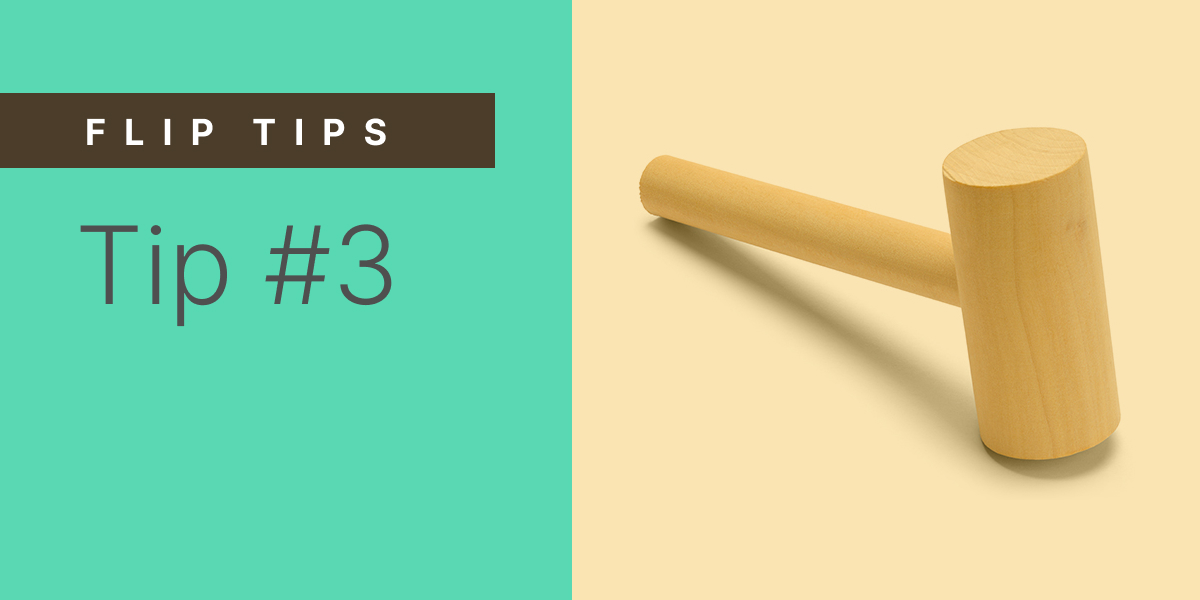 Top Real Estate Investment Tools: Flip Tips
Note: originally posted on LendingHome.com and LendingHome is now Kiavi.

Kiavi's monthly blog series, Flip Tips: Advice Straight From the Experts, asks top-of-mind, fix-and flip questions and features answers from successful, professional house flippers.

Last month on Flip Tips: Advice Straight From the Experts, we featured professional house flippers' answers on who are the best partners in their businesses. This month, we are going to share their most useful real estate investment tools.

Our featured house flippers manage teams and have scaled their businesses. Their experience has given them some great insight to what helps increase efficiency and success. The most fascinating part is that everyone has different strengths and it is interesting to see what tools are used to play to those strengths—as well as what is used where help is needed.

Tools can be interpreted in different ways, whether that is software, products, services, or even personality traits. Learn more about what real estate investment tools are best used and how they can potentially help you scale your own business.
Question: What are the real estate investment tools that took your business to the next level? Any software? What other tools? Please explain.
"Kiavi. My ability to leverage my cash to buy multiple houses at a time is key. I used to have a bank that did my commercial loans, but now the banking community is too strict. So, I use Kiavi exclusively. As for other tools, I use Excel and Quickbooks, as well as the internet to do all my vendor payments and bid online at auction houses."
-Daniel Carr, flips in Georgia, Alabama, and Florida, over 200 flips completed, 19 years in the industry-
"Social media! You can keep track of your deals in a folder, in a spreadsheet, or a fancy CRM, but social media when used correctly can do so much for you! It can find you sellers, buyers, investors, renters, contractors, and more. You name it and it is right at your fingertips! Additionally, networking in general is key. The more people you know doing this business and at a higher level than you, the better you will become. Networking is a tool that you must have. Don't be shy, go out there and introduce yourself until you find the right people!"
-Luke Weber, Nevada, 500+ flips completed, 18 years in the industry
Website
Facebook
Facebook Group
"I use Property Radar. It is like a short preliminary report of the property. It tells me whether it is buyable or not."
– Kevin Lee, California, 28 flips completed, 1.5 years in the industry
Facebook
LinkedIn
"I'm a former IT guy, so I like sorting through data. I mostly use Microsoft SQL Server to create databases and then I can run queries as needed after I've scrubbed seller data. There are lots of other ways to do it though that don't require IT knowledge.There are also tons of tools online that can be used for free. I'd refer new investors to biggerpockets.com for lots of ideas. Keep reading and don't stop learning!"
-Steve Stimson, Texas, 60 flips completed, 4 years in the industry
"MLS to find deals and to run comparables."
-Albert Nyabwa, Texas, 35 flips completed, 4 years in the industry
"Kiavi—$5,000,000 credit limit."
-John Galarde, North Carolina, 8 flips currently under construction, 30 years in the industry
Website
Facebook
"We have an amazing system that helps us calculate the repairs, the market value of a house, and tells us exactly what to offer. It's a proprietary system that our company has developed, but we can't live without it! But mostly, our greatest tool is our personality. Because we buy homes directly from the seller, we have to earn their trust and get them to sell us their house at a discount."
-Mandy Clark, Nevada, 27 flips completed, 3 years in the industry
"We've mainly use Google Drive and Slack to communicate among team members."
-Jimmy Tang, Washington, 50 flips completed, 7 years in the industry
Website
Instagram
LinkedIn
Facebook
"QuickBooks and Excel, as simple as that. (We do use different software for new home construction). We also built an access-based, proprietary tool to quickly underwrite tax deed auction properties."
-Rainer Richter, Florida, 80 flips completed, 5 years in the industry
Whether it is something as easily accessible as real estate investment podcasts, something that comes naturally like your personality, or something to purchase like a software, there are many tools out there to help you grow your fix-and-flip business.
The trick is figuring out what you need to work on, as well as what comes naturally, and working with real estate investment tools that can either enhance what you have in abundance or help what you lack.
Sometimes figuring this out takes years of experience, sometimes you learn quickly, but absorbing these bits of advice will help you think and decipher what tools or resources could potentially work for you.
Be sure to check out the featured investors whose information is shared!