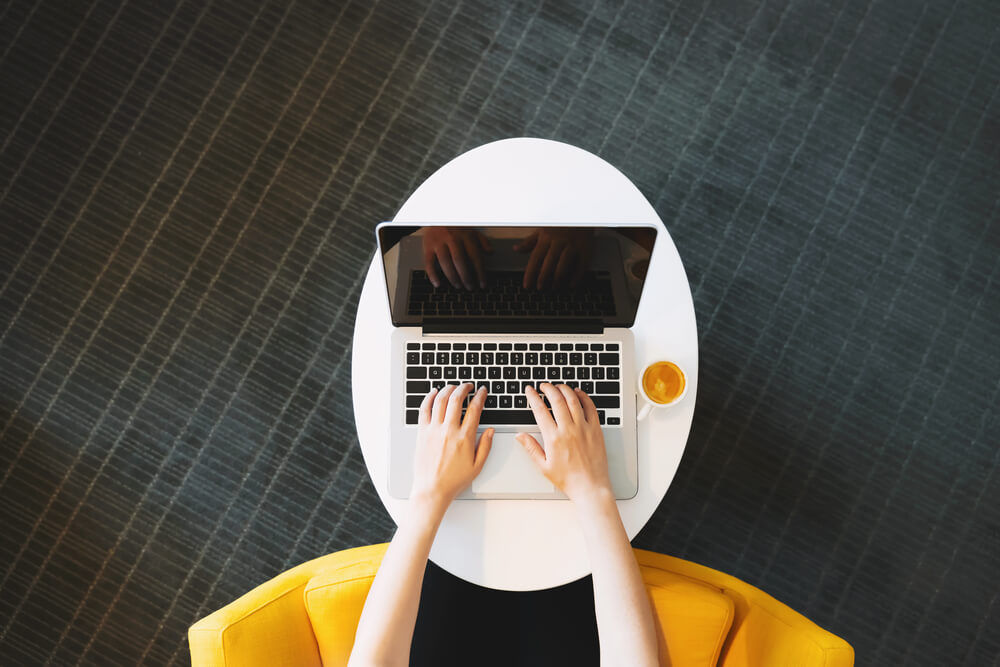 Top 14 Real Estate Investor Websites (2019)
Note: originally posted on LendingHome.com and LendingHome is now Kiavi.

About the author: G. Brian Davis is a real estate investor who has owned dozens of investment properties over the last 15 years. He's also the co-founder of SparkRental.com, an online resource which provides free landlord education and video series for anyone looking to build passive income from rentals.

The internet features thousands of real estate investor websites. So how can investors sift the wheat from the chaff to find the best real estate investment websites?

We've chosen a few of our favorites in each category, from flipping houses for a living, to rentals, to commercial and land. Nearly every website on the list also features excellent free education to help you learn real estate investing in the niche most relevant to you.

To keep the list balanced, some of the websites below focus on real estate investment software and tools, while others are more community–or education—focused. Without further ado, enjoy the list!
Websites for real estate investing community
Whether you're a brand-new investor or a seasoned veteran, communities help you share knowledge and learn from others' mistakes. These real estate investor websites also help you get honest, unbiased feedback and answers to your investing questions, without paying a dime.
BiggerPockets
Often referred to as "the Facebook for real estate investing," BiggerPockets boasts an incredibly large, vibrant community of real estate investors from all over the world.
In addition to the forums and sub-forums with every conceivable real estate niche, BiggerPockets also offers an impressive blog, podcasts, books, and other educational resources. Several of the best books on flipping houses came out of their press!
BiggerPockets remains, after nearly two decades, one of the best real estate investing websites online.
Active Rain
As an alternative to juggernaut BiggerPockets, try Active Rain. Their focus lies more with networking and training real estate agents and agent-investors. So if you're looking for a career on both the licensed agent- and investor side of the industry, Active Rain is a great place to start.
While significantly narrower in scope than BiggerPockets, it's also less intimidating and more straightforward for new investors and real estate agents.
Websites for market research and finding properties
No matter your real estate investing niche, you need to find good deals. Try these real estate investor websites and online tools to help you research markets, evaluate properties, and score excellent deals.
Zillow
You probably know Zillow for its live MLS listing data. Zillow has spearheaded the charge to democratize property listings, and let everyday people browse properties listed for sale without relying on a Realtor.
But Zillow also maintains lush data sets, on everything from historical home values, to average rents, to trend analysis and forecasts—all publicly available for free.
Additionally, Zillow's Porchlight blog covers everything from home repairs, to real estate trends, to tips on flipping houses and other investments. For the breadth of content, Zillow's blog doesn't disappoint.
No list of the top real estate investing websites would be complete without this iconic site.
Propstream
While Propstream is not free, it is powerful.
From foreclosures to divorces, tax sales to liens, Propstream lets real estate investors instantly find urgent sellers–long before the properties reach the MLS. Investors can also analyze properties' equity, based on mortgage debts and estimated property values to optimize their financing on house flipping.
Propstream also makes it easy to scout vacant properties, using its wealth of data to pinpoint vacant properties on a map. Combined with their market trend data, it's an outstanding tool to help investors find sellers open to a quick sale offer.
The bottom line: Propstream is a great tool to help you find houses to flip. Take it for a spin with their free trial before deciding whether its rich tool set is worth the price tag.
DealMachine
One of the more clever online tools and real estate investor websites available today, DealMachine, lets you instantly pull up property data and owner contact information while "driving for dollars."
It works like this: while scouting properties in person, you snap a photo of any property with your phone. DealMachine instantly pulls up the address, along with its purchase history, liens, owner's name, and even the owner's contact information (including phone number and email address).
If you like what you see, you can even click a button to have DealMachine mail a postcard to the owner on your behalf! It's another excellent tool for finding investment properties at low prices.
Technically, it's more of a mobile app than a website, but who's quibbling?
Websites for house flipping and renovations
If making a profit through house flipping is your game, you have plenty of excellent options for learning and for online resources. Here are a few favorites, to get you from Flipping Houses 101 to master flipper.
Flipping Junkie
A blog, podcast, and software set, Flipping Junkie is one of the best real estate investment websites specifically for house flipping investors.
Founder Danny Johnson started flipping houses on the side of his full-time job, then quit to flip houses full-time, and now teaches others how to flip houses for a living. He knows flipping inside and out, as one of the best in the business, so take a few pages from his book and avoid making costly lessons the hard way.
Invest Four More
Helmed by real estate expert Mark Ferguson, Invest Four More goes into great depth not only in house flipping, but in becoming a double-threat Realtor-investor. Mark remains an active Realtor and investor to this day, even though he could have quit years ago.
Try Invest Four More's free houseflipping finance calculator as a great entry point to their website, and then check out Mark's outstanding blog. For meatier content, Mark's are among the best books on real estate investing available.
This Old House
Love to DIY? If you're looking to hone your home improvement skills, and get some fresh design ideas in the process, try This Old House.
It's a combination television series, blog, vlog, and database of how-to videos. Skip the contractors and do the renovation work yourself to flip houses on a budget. In the process, you'll earn higher profits, learn valuable life skills, and impress your friends and family all at once.
Websites for rental investing and property management
Not everyone dreams of quick flips. If you're in the market for long-term passive income, perhaps even retirement income from real estate, then try out some of these best real estate investing websites.
Appfolio
For larger landlords and property managers, it's hard to beat Appfolio.
Their online platform is not only versatile and powerful, but it can all be easily managed from your mobile phone. Appfolio boasts one of the best mobile real estate investor websites available today.
With a minimum monthly fee of $250 however, it's a pricey proposition for smaller landlords. If you're just starting out, leave Appfolio for a later date.
Buildium
For mid-size landlords with 15-100 units, Buildium can be a better fit. Its lowest price point starts at $47 per month, making more affordable than Appfolio for not-as-large landlords.
Even with its lower price tag, Buildium doesn't skimp on services. Expect the usual property management software services, 24/7 customer support, and a few nifty extras like property inspection services through their partner Happy Inspector (for an extra fee, of course).
SparkRental
If you're a smaller landlord with 1-50 units, SparkRental offers all of the same property management software services, with a free option to avoid monthly charges.
Run tenant credit reports and other background checks, generate state-specific leases instantaneously, collect rent online, track expenses, and a dozen other landlord services. Refreshingly, the pricing table is front-and-center on the website for total transparency.
Start with their free rental property calculator as a good entry point.
Websites for Commercial and Land Investing
Interested in commercial real estate, from retail to hotel to industrial to larger apartment complexes? Or how about land?
Often, the best returns lie where the fewest competitors are patrolling. If you're looking to try your hand at land or commercial real estate, try these real estate investor websites first.
LoopNet
LoopNet is the gold standard in commercial real estate investing websites.
In addition to hosting the largest commercial real estate listing database in the country, LoopNet showcases instant property comps for any listing to help you verify value. And for investors on the go, LoopNet has an offline database download feature to let you access listings even when you have limited access to data.
Solidifying their status as a top real estate investing website, their online document signing service remains unparalleled.
RETipster
Seth Williams' stellar website RETipster is for learning and investing. It includes a podcast, blog, land investing course, and a series of beginner templates and packages to help you get started.

Few people know land investing better than Seth, who remains an active land investor to this day. From minimal maintenance to easy eviction, Seth makes a strong case for why land is the perfect investment precisely because it's so—in his words—boring.

LandWatch
Once you're sold on the idea of buying land or commercial real estate, try LandWatch to view hundreds of thousands of listings from all over the country.
In addition to listings, LandWatch also features auctions, and lets you sort deals that offer owner financing or are bank-owned. Just for fun, spend 60 seconds browsing land listings under $14,000. It's oddly addictive!
A final word on websites
These 14 of the best real estate investment websites barely scratch the surface among the thousands of real estate sites available today. From real estate investing podcasts to blogs, from software tools to social networks, new investors have no shortage of options to learn real estate investing.
When you're ready to buy your first investment property, Kiavi can finance up to 90% of the purchase price and 100% of the renovation costs. In the meantime, take advantage of the free education on these real estate investor websites. Nearly every website above maintains an excellent blog, and most offer free video or audio content to boot.
Happy investing!