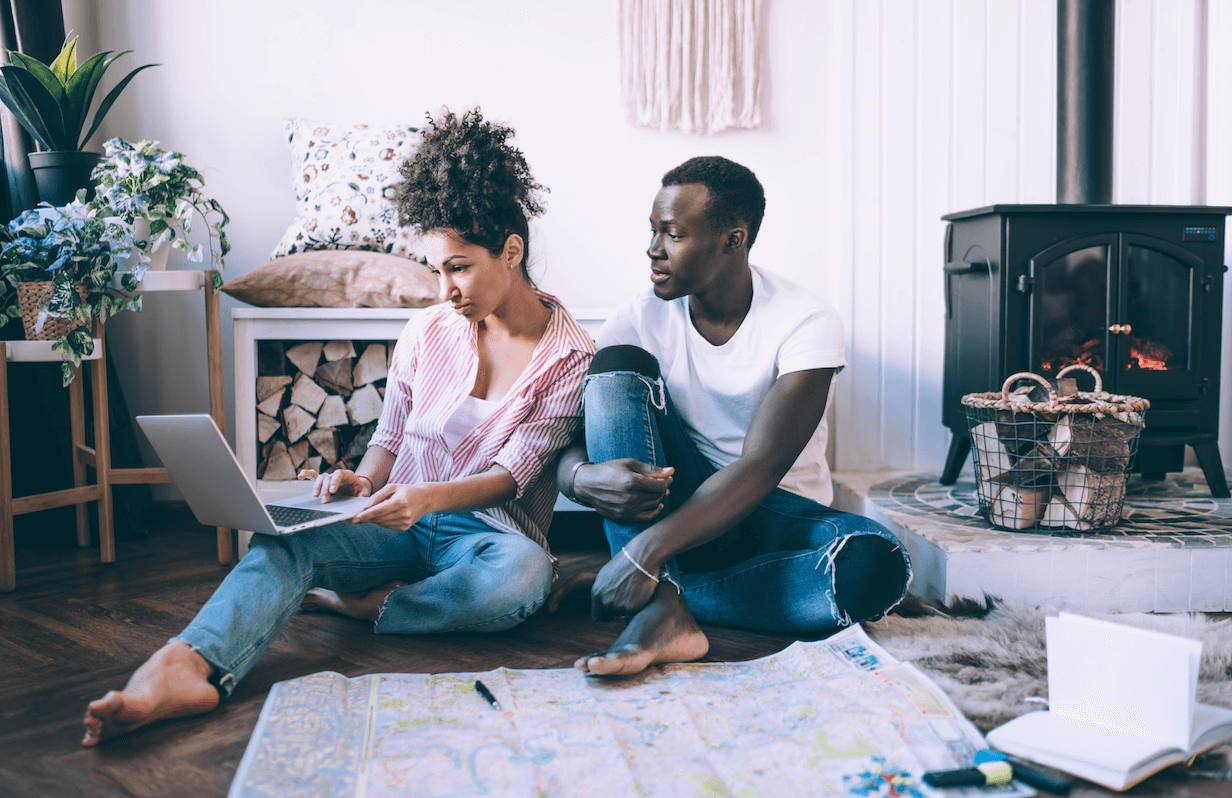 Top 10 Vacation Rental Websites for Landlords
Note: originally posted on LendingHome.com and LendingHome is now Kiavi.

About the author: Diana Eastman is a professional freelance writer from Orlando, Florida who writes content for dozens of real estate, property management, travel, and finance companies across the country and internationally. She has also helped well-known motivational speakers, authors, and self-help professionals create web content and blogs that are meant to inform and inspire.

If you are thinking about becoming a landlord or investing in buy-and-hold properties, one challenge you will certainly face is finding renters for your property. Short term vacation rentals can be an exciting and profitable real estate investment, but the key is an effective and intentional marketing strategy. Part of this strategy should involve listing your home on websites designed specifically for vacation rentals.

If you're turning your investment property into a vacation rental, consider listing your property on the following ten vacation rental websites and getting your property in front of as many interested and qualified renters as possible.
Airbnb
Airbnb is the leading vacation home rental site in the industry. It hosts five million rental property listings in more than 81,000 locations around the world. The website's sleek design and easy filter features make it easy for users to find the vacation home they need, based on location, features, and nightly rate.
If you're going to list your property anywhere, it should be on Airbnb. However, it should not ONLY be on Airbnb. With five million properties to compete with, it can be easy for your property to get lost in the shuffle. It is recommended to be listed on Airbnb, but to also list your property on other sites where it may be more visible.
Fees: There is no fee to list a property on Airbnb, there is a 3% host service fee and additional guest service fees that range anywhere from 0-20%.
The best thing about Airbnb: Airbnb has earned its reputation as being the best online platform for vacation rentals. It allows you to charge what you want and has a safety measure in place to protect both the host and the traveler from scams. We also love the $1 Million Host Guarantee insurance policy.
VRBO
VRBO is part of the HomeAway brand, and their business models are similar. VRBO is a favorite for travelers looking for vacation rentals within the US. VRBO makes it easy for both hosts and travelers to submit feedback and reviews, which makes it easy for hosts to screen their guests. VRBO has two million listings all around the world and focuses on entire homes and apartments versus shared spaces.
Fees: Owners can pay to list their property on VRBO in one of two ways: an annual subscription or a pay-per-booking model. The yearly subscription is $499 and includes global exposure on over twenty international sites, access to easy-to-use tools to help manage your listing, 50 HD photos, an interactive map, and an innovative reservation calendar. The pay per booking model charges a commission based on a percentage on the total amount of the reservation, starting at 8%.
The best thing about VRBO: VRBO is flexible for both the traveler and the host. It is simple to list your property in front of the millions of people who are looking for a vacation rental. VRBO has also rolled out new features like virtual tours and virtual assistants to make listing and managing your vacation home easier.
TripAdvisor
While TripAdvisor used to be the go-to for adventure planning, it is now a widely used resource for travelers looking for accommodations. As the industry's oldest vacation home rental property listing site, TripAdvisor has 750,000 listings across the globe. The Owner App allows owners to quickly read and respond to reviews, update photos, answer guest questions, and review your bills and payment history from anywhere.
Fees: If you have a free listing, there is a 3% commission taken on all bookings. There aren't any subscription fees or listing costs. It's free to list your home. Guests are charged a booking fee that ranges anywhere from 8%-16%.
The best thing about TripAdvisor: The TripAdvisor Owner app makes it easy to manage reservations and keep your calendars up to date. The Instant Book is also ideal for busy owners who don't always have time to keep up with incoming booking requests. Travelers who qualify can book and pay instantly without you having to do anything.
OwnerDirect
OwnerDirect has been listing vacation rentals since the mid 90's and has earned a reputation for superior customer service and convenient tools to manage your Owner Direct property listing. OwnerDirect allows you to enter rates and availability in many different formats, create deals and discounts, and makes it easy to manage multiple properties.
Fees: It is free to register your home on the site, and there aren't any upfront costs or fees. When a guest books your home, OwnerDirect takes 10% of the rent and you keep 90%.
The best thing about OwnerDirect: There is a lot of flexibility when it comes to what you charge and when your property is listed as available. OwnerDirect is great for property managers or investors who own multiple properties. The reporting features and useful calendars are also helpful.
Kid & Coe
Millions of families in the US take vacations with young kids and are looking for vacation rentals that appeal to the younger generations. Listing your property on Kid & Coe puts you front in center for families looking for family-centered vacation rentals in some of the world's top vacation destinations.
Fees: You can pay the $99 editorial fee for vacation rentals which covers the "cost of preparing a property listing for the site, including editorial, fact checking and photo editing" If you have a corporate listing you pay a 15% commission, and private listings pay a 10% processing fee on all bookings.
The best thing about Kid & Coe: If you've put a lot of thought and effort into branding your rental as a kid friendly or family friendly home, you'll fit right in. You are also showcasing your home to a smaller, more select group of renters who are looking for a property just like yours. You can save an average of $2,500 for a 7-night stay compared to traditional booking.
HouseTrip
HouseTrip is a sister company of TripAdvisor. It takes just minutes to register your property, guests contact you directly to reserve the home. Payment is safe and secure, and you can list any type of property, from apartments and single family homes.
Fees: It's free to set up your account and there is a 3% service fee deducted from each reservation.
The best thing about HouseTrip: When you list on HouseTrip, your home is listed on sites all over the world, which maximizes your exposure and increases your chances of generating profitable bookings.
Booking.com
Booking.com makes it easy to list your rental property. Travelers are already on the website looking for flights and things to do in their favorite travel destination, so having your rental property right there makes it even more convenient for them to book. Owners have control over how much they charge per night, and the commission charged by Booking.com varies on the city. Booking.com works seamlessly with other rental platforms and software, making it easy to stay organized.
Fees: Booking.com doesn't add anything on to the price you set for your rental, they take a small commission per booking. This commission ranges from 10%-25% depending on the location of the property.
The best thing about Booking.com: The marketing system is top-notch, which means your property gets in front of as many interested and qualified travelers as possible. Plus, many experienced travelers are familiar with Booking.com and are already using the site looking for travel accommodations.
Homestay
Homestay is a great option for landlords and property investors who own a small apartment or home designed for the solo traveler. HomeStay has listings in over 160,000 countries, so no matter where you own property, you can list it on this site. If you want to give your guests an option to add on additional services (such as laundry) guests can negotiate that directly through the website.
Fees: Similar to other sites, a 3% service fee will be deducted from the total the guest pays. There is no charge to list your property on HomeStay.
The best thing about Homestay: If your target renter is a student, solo traveler or business traveler, this website is the perfect place to list your property. It is designed for both short term and long term accomodations.
FlipKey
FlipKey is another branch of TripAdvisor, and offers homeowners another popular option to target interested and motivated travelers easily. Flipkey's tools allow hosts to track and manage their listing from the first inquiry all the way to the check out process. You can list any type of property on FlipKey and you can communicate with guests via the mobile app.
Fees: It is free to post your listing on Flipkey, and there is a 3% service fee taken from each booking.
The best thing about Flipkey: It's connected to other popular vacation rental sites like TripAdvisor and HomeTrip, so your property immediately gets in front of interested travelers.
How to handle multiple booking requests
As part of your real estate business, if you list your home on many different vacation rental sites, there is a good chance you will start receiving multiple booking requests for the same property for the same dates. This can seem like a good problem to have, but if not handled carefully could result in double bookings. Here are a few things to take into consideration when choosing which booking to accept:
If you have your home listed on sites with varying booking fees, you may accept the booking from the site with the lower fees. However, the booking fee shouldn't be the only deciding factor. You should also consider the listing site's overall experience for yourself and the guest. Which websites make it easiest for guests to book and for you to accept payment? Which websites make it simple to communicate with guests?
Consider which listing site offers the highest protection for both you and the guest, and which sites implement screening and background check practices that help keep both parties safe.
The bottom line
Maybe you're new to investing in vacation rentals. Or perhaps you're a seasoned real estate investor and just want to reduce vacancies and do more to maximize your ROI. Either way, you'll need a strong marketing strategy and flexible financing. Kiavi offers flexible, quick financing options like hard loans for seamless investing in rental properties. With high leverage, low rates and flexible property income requirements, you're equipped with everything you need to expand your portfolio and maximize your investments.