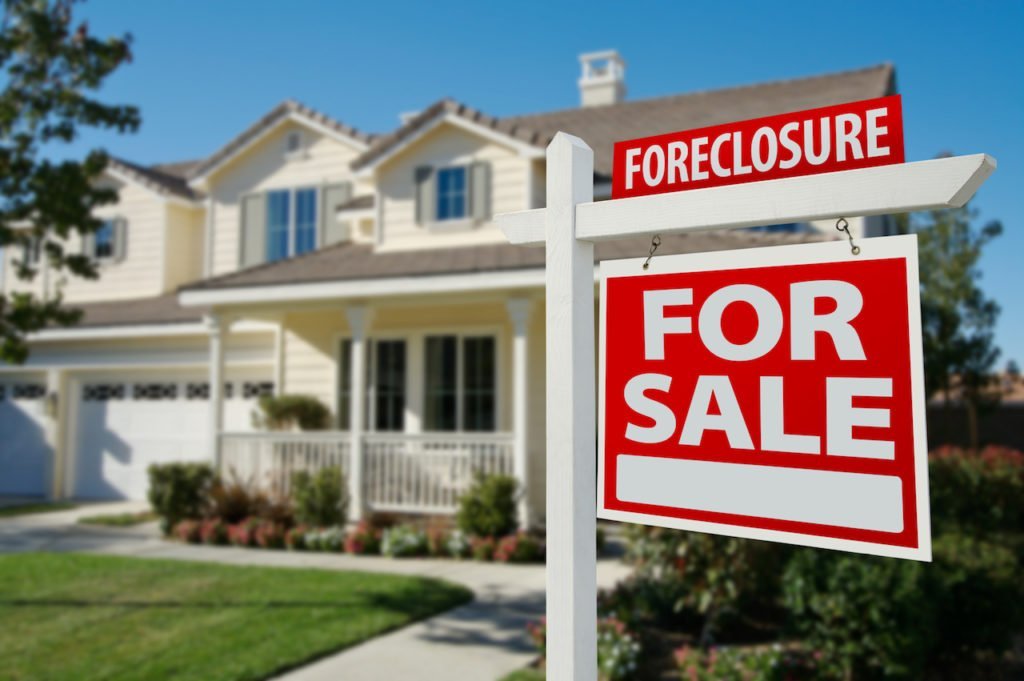 How to Buy Foreclosures at Auctions in 5 Steps
About the author: Andrew Syrios is a real estate investor and writer living in Kansas City, MO. He is a partner in Stewardship Properties along with his brother and father. Their company owns just over 500 units in four states.
The new popular alternative to home buying in real estate
Buying a foreclosed home at an auction can be one of the most lucrative and popular ways of acquiring real estate investment properties. But to make it work for you, you have to be aware of potential pitfalls and do your due diligence, otherwise it's easier to lose instead of making a profit flipping houses. With that in mind, let's go over the auction process and five steps of buying a foreclosed home.
How the auction process works
When a homeowner falls behind on his or her mortgage payments, eventually the lender files the 1st Legal Action, which is either a recorded document, or a court filing, depending on the state and assigns an attorney or trustee to conduct a foreclosure. At any time prior to the auction, the borrower can reinstate the loan by paying the arrearages, or the overdue amount, but unless the borrower sells his/her home, it is rare for the delinquency to be rectified.
Real estate foreclosures usually take several months from the first missed payment until the home is sold on the courthouse steps. The exact time depends on state law and the bank foreclosing. After the 2008 financial crisis, when banks were inundated with foreclosures, it could take well over a year. But nowadays, it is usually closer to six months.
Step 1: Find homes being foreclosed
The first step in how to buy a foreclosed home is to find the properties being foreclosed on. You can find such foreclosed homes on websites such as RealtyTrac.com and Auction.com, but the best place to go is right to the source — the county records.
In some states, banks are required to publish in a local paper the addresses of houses being foreclosed on (usually the cheapest paper to advertise in) for several consecutive weeks. You can find this paper and subscribe to it, but this is a rather antiquated way to go. My recommendation is either going down to the courthouse or accessing the records online. The address of the county courthouse and their website should be easy to find online with a simple Google search.
For example, in Jackson County, Missouri, the foreclosure document is called an Appointment, and you can look up all new Appointment filings on the county website. You can also go down to the courthouse and look them up in their records department. Most counties have these documents online. But, every county is different, so you will have to research exactly how your local one works.
Step 2: Due diligence
There are several major pitfalls that you must be aware of when deciding to buy a foreclosed home for real estate investing. The first thing to know is that not all liens get wiped out in a foreclosure auction. In particular, tax liens stay with the property. My business partners and I once purchased a property with a $7,000 tax lien attached to it, and guess what? We had to pay for it.
I've also read horror stories about people buying the second mortgage when they thought they were buying a first. If a home has a first and second mortgage and the first initiates a foreclosure, the second will be wiped out when the home is sold at auction. But if the second initiates the foreclosure (which is rare, but does happen sometimes), the first mortgage stays on the home. If you buy that second mortgage, you will be required to pay the first mortgage, or they could foreclose on the home.
For that reason, it's important to have an understanding of how property liens work. The most important thing, though, is just to make sure you are bidding on the first mortgage and there aren't any tax liens that will stay on the property if you purchase it at auction. You can look for second mortgages and tax liens at the county courthouse as well, but I would recommend — especially when just starting out — to ask a title company, such as Chicago Title or First American Title, to run a title report for you. These usually cost about $150, but it's better to be safe than sorry. These reports will let you know if there are any other liens on the property. If you would prefer not to pay for a title report, most counties have a searchable website for the Clerk and Recorder's Office, which can help you to determine whether there are any other liens on the property.
Step 3: Physical due diligence
One of the trickiest parts about buying at auction is that you cannot get into the property that is being foreclosed on. You should still drive by it though and take a good look at the exterior. Look online as it may have been listed recently and have pictures available. Generally speaking, the interior's condition will mirror the exterior. That being said, you should be extra careful when coming up with your rehab budget in your house flipping business plan.
Always err on the side of caution and make sure to estimate more than you think you will need to rehab the home. Unless you are able to get in the property to evaluate its condition, assume the interior is worse than you think it is. You may very well be pleasantly surprised and get a better deal than you anticipated. But you don't want to be stuck with a lemon.
Step 4: Find the auction and prepare to purchase
Auction times will be posted in the newspaper ads and on each of the trustee's websites You can figure out who the trustee is by looking at the newspaper ad or foreclosure document. There are often delays and reschedules, so make sure to check back often, especially the day of the auction. (Yes, I've wasted a few trips to the courthouse before.)
Each auction is a little different. In some cases, you only need to put down a deposit (usually around 5-10%) and then can complete the purchase shortly thereafter. Some require you to make the whole payment upfront. One trustee told me that with new buyers, they require the entire payment, but for those that have a proven track record, they allow a deposit. It's important to know the requirements upfront. But they all require a cashiers check, a standard check won't do.
There are some auction companies, such as Auction.com, that have some financing options, but it will be tough to get financing from a bank for a foreclosure auction because of the very short turnaround period (and the fact the property may be in disrepair). If you intend to finance the home, you will probably need to use a private lender or simply bring your own funds.
Step 5: The auction
As with all auctions, it is critical to remember that winning an auction doesn't mean you won. You only win if you buy the home for a good price! Make sure to set a strike price that you are confident is a good deal and never go past it. Auctions are often exciting (and made that way on purpose) so that participants get overly excited and bid more than they normally would.
Sometimes there are a few bullies at foreclosure auctions that like to throw their weight around and outbid new entries. But even with these types around, a few properties will slip the cracks and prove to be great deals.
The key difference is that in judicial states, the person who is foreclosed on typically has a right of redemption, which could last as long as a year. This right also exists in some non-judicial states, so check applicable law or consult an attorney. During that time, the foreclosed individual can redeem the property by typically paying the foreclosure sales price, interest, and allowable fees. This is very rare but could be a risk if you put a large amount of money into the rehab. It may be best to try to buy these redemption rights from the foreclosed party (typically, for a couple hundred dollars or so). Of course, it is always best not to invest any funds into the rehab until all redemption periods have expired and you have the foreclosure deed in hand.
Buying a foreclosed home can be a great way to invest in real estate, especially since there is substantially less competition than buying listed homes. That being said, there are also more risks involved. It is a good idea to speak to an attorney and research your local laws beforehand. To get a better feel for the process, go to a few auctions without the intent of making an offer and just watch and learn. But once you get the hang of it, foreclosure auctions can be a great avenue to find profitable house fix and flips or other real estate investment properties.