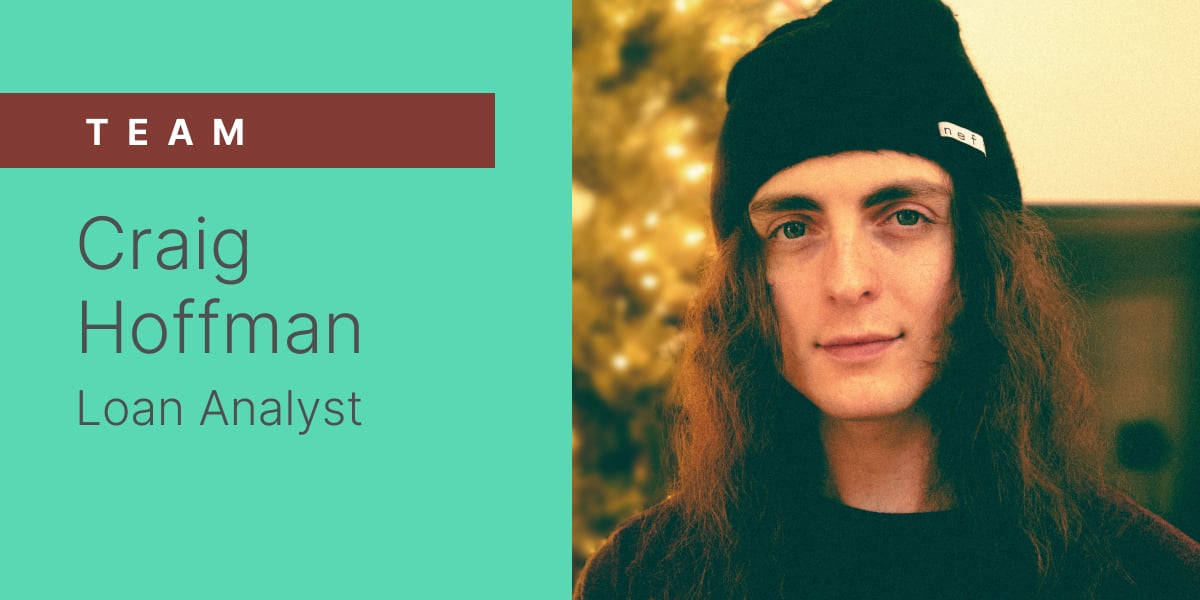 Celebrating a Decade of Excellence: A Q&A with Craig Hoffman
Join us in celebrating a decade of revolutionary work in real estate lending! We're thrilled to share with you the invaluable insights and stories from our very own stars behind the scenes at Kiavi, the experts who've made this journey exciting and transformative. It's been ten years of groundbreaking innovation, robust growth, and unwavering commitment to empowering our diverse community of real estate investors with unrivaled excellence, from the veteran pros to those just starting their journeys.

To mark our 10th anniversary and to let you in on the behind-the-scenes magic, we've had a heart-to-heart with one of our seasoned Loan Analysts, Craig Hoffman. Craig opens up about the inclusive, cooperative spirit of Kiavi, its unwavering dedication to creating superior customer experiences, and the forward-thinking innovations that are shaping the future of real estate financing.
Q&A with Kiavi Loan Analyst Craig Hoffman
Can you share some insights about your experience working at Kiavi?
I've had the pleasure of being with Kiavi for close to two years now, and it's been an incredible ride. I genuinely love what I do here; the atmosphere is uplifting and nurturing. There's a real sense of teamwork and shared purpose at Kiavi that makes every day rewarding. It's awesome to be able to connect with such amazing co-workers and clients in this role. I'm just really thankful to be a part of this company and its journey.
How does Kiavi foster cross-functional collaboration?
Kiavi promotes collaboration through a variety of initiatives. Personal development goals encourage us to work with different departments, be involved in diverse projects, and shadow various teams, enabling holistic growth and understanding.
How closely do you collaborate with the sales team?
Kiavi is all about fostering collaboration; there's always something going on to bring different departments together. Through our personal development goals, we're motivated to branch out—whether that's by diving into a range of projects or shadowing different departments. It's this approach that allows for well-rounded growth and a deeper understanding of the entire company's workings.
How integral is communication throughout the loan process?
Talking about collaboration seamlessly leads us to the importance of communication—it's pivotal for us. It gives everyone a clearer picture of how integral communication is to how we operate and enhance our service to our clients at Kiavi to provide a better customer experience from start to finish.
Could you walk us through the process from when you get the application?
The moment a borrower sends in a loan, it comes to our sales managers first. They sort out the initial details, and once those are settled, it gets passed to the Loan Analyst team pretty much right away. We're on it, making sure it's in tip-top shape before it goes to underwriting. We stay closely connected with it, knowing every detail, every step of the way, until it gets to closing.
How do you keep abreast of market trends?
While it's not always needed for my role to keep tabs on market trends, I personally love being in the know—it gives me a clearer understanding of the environment I'm in and our customers' unique needs. I absorb a lot of finance media outside of work, and my boss, Alec, he's great at bringing snippets of useful info to our team meetings.
How does Kiavi prioritize personal development and learning?
At Kiavi, we're always focused on personal development. We have goals that we set for ourselves each quarter, and many of them push us to branch out and work with other departments or get involved in various projects. I've almost shadowed every department at this point. It's a constant push, but it helps us learn and grow and understand more about what goes on in different parts of the company.
With Kiavi celebrating its 10th anniversary, how do you feel about our impact on the real estate lending sector?
With its ten years in the industry, Kiavi has made a notable impact in the real estate lending sector - providing our customers with reliable and fast financing solutions to scale their businesses. From my perspective, I believe we've certainly set strong standards, and our competitors feel the heat. I envision Kiavi growing its presence even more in the industry and maintaining its role as a leading force for our customers.
Any final thoughts you'd like to share about Kiavi?
I feel privileged to be part of an organization that values its employees and customers equally. Kiavi is not just a workplace for me; it's a place where I've grown, learned, and contributed to making real estate investment financing more approachable and user-friendly. I look forward to more years of learning, contribution and seeing Kiavi reach greater heights.
Final thoughts
This insightful conversation with Craig Hoffman showcases the dedication, cooperative spirit, and commitment to customer-centric values that define Kiavi. As we mark this significant 10-year milestone, it underlines our pledge to innovation and excellence in the real estate investment financing industry.

Kiavi's essence of continuous learning, effective communication, and cross-functional collaboration ensures every customer feels valued and experiences the highest level of professionalism. Here's to more years of shaping the future of real estate investment financing, elevating industry standards, and fostering success for our community of real estate investors!