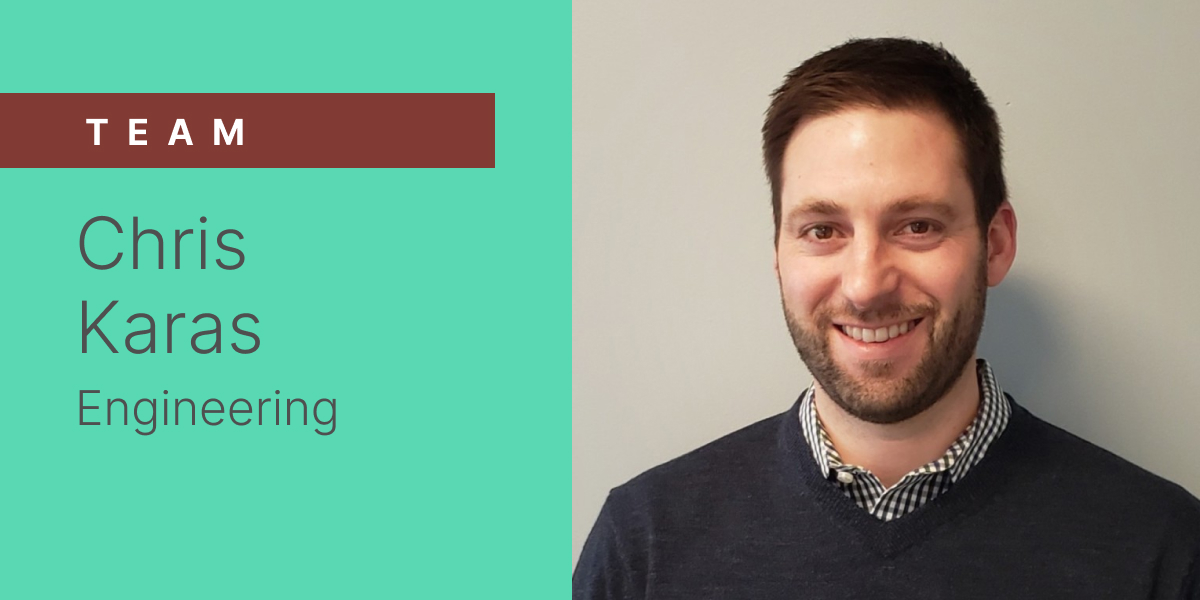 Transforming an Industry: Read About Engineering from Manager Chris Karas
Note: originally posted on LendingHome.com and LendingHome is now Kiavi.

We are proud of the talent and expertise that each one of our individual teams has. We are constantly impressed with the outpour of collaboration, hard work, and innovation our employees show in their fields of expertise.

Our engineering team in particular never fails to amaze us as they constantly tackle hard problems, creating the very fabric of all the wonderful things we provide our customers.

And now that LendingHome has rebranded to Kiavi, there is even more exciting work to be done!

Engineering manager, Chris Karas came to us with an impressive resume of well-known companies and he joined our team bringing his knowledge and talents and expanding upon them.

We chatted with Chris to hear straight from him what he loves about working at Kiavi and why the engineering team here is so special.
Work experience and goals
Chris has been at Kiavi for around a year and a half and is based in our Pittsburgh office. Prior to joining the team, he was working for some big, recognizable tech companies for six years including Amazon and Uber (have you heard of them?)
After getting his fill of the big company feel, he wanted to shift gears and work for a small to mid-size startup like he did earlier in his career. Prior to working in the big leagues of tech companies, he worked at Rosetta Stone, a well known but smaller workplace. He loved the culture and experience there both as a leader and a team member and was searching for an opportunity that would mirror that.
Kiavi's appeal
Chris had been in touch with some team members at Kiavi for a long time and always heard good things about the company, the team, and where it was all headed.
He was especially drawn to the very collaborative culture that Kiavi offered. He felt like not only would he get the same experience he did at Rosetta Stone, but he would be able to have a very positive impact here, making his time and work feel worthwhile and appreciated.
Meeting with leadership
Chris met with Kiavi's SVP of Engineering, Jason Fischl. He was very impressed with him and his technical leadership philosophy. He also believed in his ability to balance that with people management. This combination was very important to Chris as it can sometimes be hard to find in this particular line of work.
He also met other leadership and members of the team as he went deeper into the interview process and was impressed with everyone he met. He liked their viewpoint of the work, the culture, the trajectory of the company, and of course that the team was small and collaborative, so you could really feel the impact of the work you are doing.
Diving into the product
As Chris has continued his work at Kiavi, he has become even more excited about the products. The most exciting and impressive thing is that Kiavi's flagship bridge loan product was built from scratch and built up to be a main player in its particular market.
Chris is enjoying being a part of the plans to further scale the product. He's excited about the potential of taking what Kiavi knows and is good at and expanding it out into other products in the field. To be able to work on something with that much impact is rare—and thrilling!
One project that sticks out to Chris is working on the Property Marketplace. "Having a chance to launch a product from scratch and see the initial engagement from customers first hand was pretty cool. So was learning more about the space," he says,
Overall, the work done here is highly technical work that comes with a set of challenges but the ability to transform the company and give real estate investors opportunities they have been dreaming about. These types of opportunities in any role, at any size company, are rare.
Expanding skill sets and learnings
One thing Chris notes that he has learned more about and dived into more fully as he has dived into his role at Kiavi is understanding the real estate investing industry. This is something much of our team comments on. Kiavi does an excellent job of teaching employees about the industry. It's crucial because it allows the team to get an idea of who they are working hard for, what the potential of it could mean for families, entrepreneurs and communities across the country. It has even inspired some colleagues to start their own venture into the industry.
Another area of growth that Chris comments on is all the ways the team is working on up-leveling the engineering department as a whole. Working with Jason and understanding the challenges and thinking innovatively have really driven professional growth.
Overall experience so far on the team
Chris is happy to report that his experience as a Lendie has lived up to the expectations he had for it. His original assessment aligned with what working here so far has been and he's thrilled with his choice to join the team.
He's happy to be at a place where he believes in the people, the products, and gets fulfillment of the work. It really makes him feel like he is here to commit, which is always the goal of the Kiavi family and recruiting team.
Leadership development
One big thing that Kiavi prioritizes is career trajectory and development. It is important that our employees see us as a place they can stay a long time at, as well as learn a lot during their time with us.
From a leadership standpoint, Chris is happy he has a canvas here to apply what he learned at some of the larger companies he worked at and adapt it to the team here. The ability to find the balance in team size and team structure—and bring the positives of past experiences to the forefront—is proof of the open minded melting pot in leadership skills that we welcome here at Kiavi, and will continue to live on in Kiavi.
"When I was at Amazon, I was mostly learning their model for how to run an eng org and team and architect systems and now I feel like I get to apply some of that knowledge and to adapt it to our smaller startup culture and environment."
Looking forward and the Kiavi rebrand
"In the future, once we finish some of our software architecture projects, we will enable the business to create and test new products without a lot of custom engineering efforts," Chris says. He is thrilled to be a part of a team that is building something where the impact is felt across the industry and the engineering team is at the helm of its innovation
When Kiavi announced the intention to rebrand the company as Kiavi, it was some of the biggest news the company has ever shared. The team is really excited about the change, as it will better serve businesses in the long run as the company grows. However, the heart of what we do remains the same.
About the rebrand, Chris says, "I'm excited about the Kiavi rebrand. It shows a strong commitment to building on our success as the leading lender in our space and fully transitioning to a tech-first company that serves real estate investors in many different ways. In Engineering, we have been solving tough technical problems to enable this shift and this rebrand helps us communicate that more clearly to customers and engineers who may be interested in joining the team."
Thanks Chris for the inspiring insight into your career history and the work you do at Kiavi. We are proud to have engineers on our team who really take our products and company to the next level.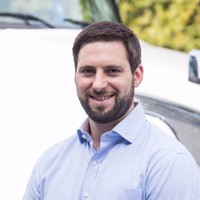 Interested in joining the Kiavi team? Join Chris and his colleagues and work on exciting projects in a remarkable industry. Check out our Careers Page today!