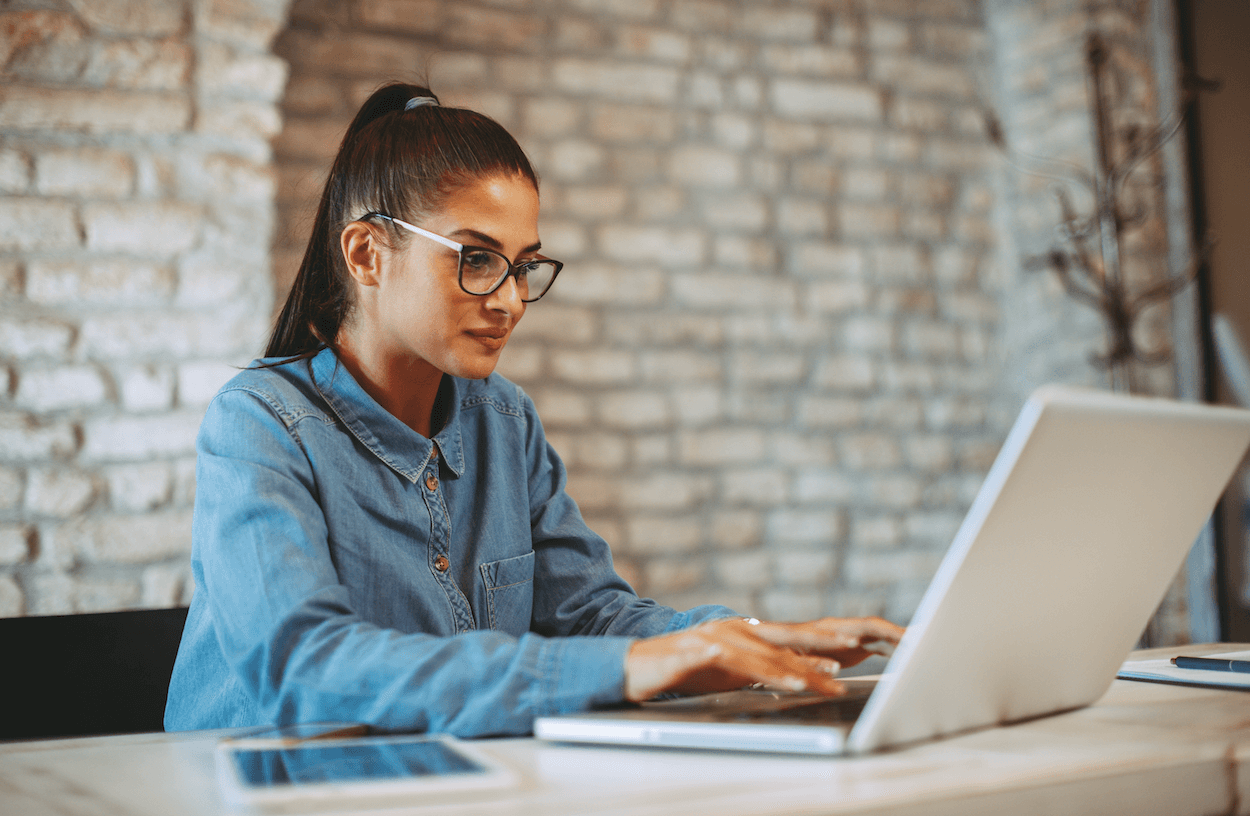 Creating Facebook Ads for a Real Estate Business
Note: originally posted on LendingHome.com and LendingHome is now Kiavi.

About the author: Sarah Li-Cain is a finance writer and Accredited Financial Counselor candidate whose work has appeared in places like Bankrate, Business Insider, Redbook, Financial Planning Association, and Kiplinger. She's also the host of Beyond The Dollar, a podcast where she and her guests have deep and honest conversations on how money affects your well-being.

You already know that using digital marketing methods is just as effective—if not more—than traditional marketing methods for your real estate investing business. You can use it to generate leads, gather valuable intel, and even drive more traffic to your website.

That's where Facebook ads come in. It's an incredible tool to help you towards your marketing goals through targeted advertising campaigns. It can also help you increase your brand awareness. If you're unsure where to start, keep reading because we're going to dig into how you can create an effective Facebook ad for your real estate business.
What you need to do before creating your first Facebook ad
While it's tempting to take your marketing budget and start creating Facebook ads, there are a few steps you need to take first. Doing so will help your ads fare much better. That's because if you don't have a clear reason to send someone to your business, whoever clicks on your ad won't know what to do.
In other words, creating a cohesive brand and authority for your business will help you go very far. Think of Facebook ads as being part of an overall marketing strategy.
Considering Facebook is mostly a visual medium, you want to make sure that your brand is appealing visually, which is why it's a good idea to do a visual brand audit. This could mean making sure you have a professional looking headshot, logo, and other images on your website so that you're taken more seriously.
That being said, you don't need to take a lot of time to do any of the above. It's far better to create a simple and sleek website than spend thousands of dollars on the bells and whistles from hiring a designer. Same with the headshot—a local photographer can do a good job for a decent price. (Or even your smartphone!)
Once you're done, you can then work towards creating your first Facebook ad campaign.
Make sure you have a Facebook Business Page
You need a Facebook business page to start running Facebook. If you already have one, that's great, move onto the next step. Otherwise, log into your Facebook account and create one. Start by entering your general business information and the social media platform offers easy guidance to get the rest of it set up.
Please note, if you don't want it to be affiliated with your personal account at all, you will have to create a separate personal one and then build your business page off of that.
Create your first Facebook ad campaign
Setting up your first campaign means you're telling Facebook what the objective of your ads are. Within this campaign is where you'll have different sets of ads that you run as part of that objective.
For example, you can run a campaign to drive leads to your website. That means this campaign can have a few ads you run offering a free guide so people know what to consider when selling their home. There could be variations of ads, but they all lead to the same free guide. Or it could lead people who have already visited your website to another guide, all with the purpose of capturing a lead.
Doing this for the first time can be a little confusing, but here are the basic steps you need to follow.
Set your objective
You need to indicate why you're creating Facebook ads, whether it's for video views, lead generation, engagement or traffic. Keep in mind that Facebook can change its rules so make sure you know what you can and can't do as a real estate investor. For now, choose "traffic" as your main objective.
Determine ad budget
You technically bid on how you're willing to spend to be able to reach your target audience. Since it happens automatically, all you need to do is to set your maximum daily bid and Facebook will do the rest. This number can change and for either your campaign or ad set within the campaign.
It's probably a good idea to set your bid strategy to the "lowest cost" when starting out—Facebook bids on your behalf to help you pay the least. When you're more familiar with bid strategies, then you can work towards learning about the different types.
Define your audience (aka targeting)
Since Facebook has such a large audience, you want to specifically target who you want your ads to be shown to. There's no point in targeting those who aren't interested in your real estate business—you'll end up wasting money.
That's where creating an audience comes in. Facebook has different criteria you can choose from to tell their algorithms who to target your ads to.
Here's what you can choose from:
Language: You can choose more than one language if you're targeting bilingual audiences.
Location: Facebook lets you pick an area with a 15 mile radius for your ads.
Demographics and interests: You may not be able to target demographics much anymore since Facebook has changed its rules. Still, you can target interests which can still get you closer to your target audience. There are plenty of interests that relate to your business such as house hunting, luxury real estate, property finder, mortgage loans, and more. You can even get creative and look for interests that could indicate someone wants to move like big life changes. These interests can include relocation services, bridal registries and more.
Connections: This is where you can choose people you have a connection with to show your ads. Connections include people who responded to one of your Facebook events, visited your website, or like your Facebook page.
Pick where you want your ads displayed
Yes, you get a choice where you want your ads displayed — either on Facebook, Instagram or both. You can have it set to automatic if you're not sure what to pick.
Set ad placement numbers
If you haven't already, set a daily budget for ad spend. This will be based on the cost per lead. Setting it higher means that Facebook can place more ads faster and hopefully you'll be able to generate more high quality leads faster.
Once you've set that up, Facebook will tell you what your potential daily reach and people clicking on your ad will be. You want to ensure that it's what you want before moving onto the next steps which is to start creating the content for your ads.
Create your ad content
Here's where you write out the copy and set up images or video for your ad. You can choose from a few display options:
Single image or video: This is perhaps the most popular type. Yup, you have one image or video for your audience to see when they're scrolling through.
Carousel: You can include a few images or video so your audience can scroll through them. It could be multiple images of a property you're selling, or videos on a similar topic so that it's all under one ad.
Before creating your ad content within Facebook, make sure you've crafted your copy and designed the ad. That way, you know exactly what words and images you want to use for your ad to achieve its goal.
Tips on creating effective Facebook ad content
Crafting a Facebook ad is harder than it looks. Sure, you can write words like "please visit my website or real estate listing" and hope that someone clicks on your ad, but it doesn't necessarily work that way. Instead, you want to start with your goal then work backwards to create something that would compel someone to take a second look and then on the action you want them to take.
What is your goal?
Obviously, the goal is to increase sales for your real estate investing business. However, for the purposes of a Facebook ad, the point is drive someone to your website or to get their contact information so you can make the sale there. How you get someone to do that will be different—that's what will inform you as to how you write the copy for your ad and beyond.
Here are some ideas:
You simply encourage someone to click over to your website. You'll make sure that your website is optimized so that your audience will do what you hope them to do, whether it's to contact you for a showing, or entering their details for something else.
You create a guide or some type of content (also referred to as a lead magnet) to offer someone in your ad in exchange for their contact details. You can have Facebook create a button within your ad where that person enters their information and then you send them what's promised.
You create a straightforward pitch for the goal of your ad, whether that's asking someone to contact you about listings or buying their property. Adding who you are and some type of credibility helps here too.
Consider offering more tangible like a listing guarantee, minimum buying price for their property or an offer to purchase their home in cash in order for someone to give you their contact information.
Depending on what you choose, you may have to write more than just the ad. For example, if you're creating a lead magnet, you'll need to create that and set up your email to be able to send that over as well as crafting the ad itself. It also means you'll need to choose images or shoot a video that goes along with your ad content.
Tips on crafting Facebook ads that are engaging
You want people to click on your ad or give you their contact information, right? That starts with engaging ads. Considering some of the best practice below when writing your Facebook ads.
Consider your audience
Yes, it's pretty obvious, but sometimes we get so caught up in our business goals that we fail to consider putting ourselves in our audiences's shoes. Doing so means you can create something that your audience will be attracted to and take a specific action.
A good way to do this is to think what your audience will get out of it. Why should they get your lead magnet or click on your ad? Is it because your guide is useful to help them sell their home for the best price? Or is your listing guarantee too good to pass up? Whatever it is, use this insight to use the right types of words to convey your message.
Use more personalized images
Having punchy and striking images is helpful to get people to take a closer look at your ads more closely. While it makes sense to have images of homes (you are in the real estate business after all), but ones that are more personalized — like a photo of you or clients in their new home — can offer that special touch your ad needs.
Keep it short and sweet
The first sentence matters, so get to the point. Even better, make sure you clearly convey what it is you want to say in as little words as possible so people's eyes don't glaze over trying to read your copy. Plus, it's not a bad idea to add some emojis so that it breaks up the text and catches someone's attention — it'll look more personalized or something that your audience's friends are posting themselves.
Consider how you want to retarget your ads
Once you've run your ad for a little while, you can assess how your efforts are panning out. Take a look at whether someone is clicking on your ad or give you their contact information. If the results are what you hoped for, that's great, keep going. If not, you'll want to figure out why—it could be fixed with a simple tweak.
This is also the time to consider retargeting your audience—people who have already visited your website. If you're finding that people click through to your website but don't do much else, this can be a good way to keep you on top of mind until they're ready to contact you.
Now that you know all about how to create a Facebook ad, it's time to put all you've learned to enhance your marketing skills. And if you are looking for financing, Kiavi is your partner to help you ensure that once you get those leads, you can convert them easily with reliable funding.