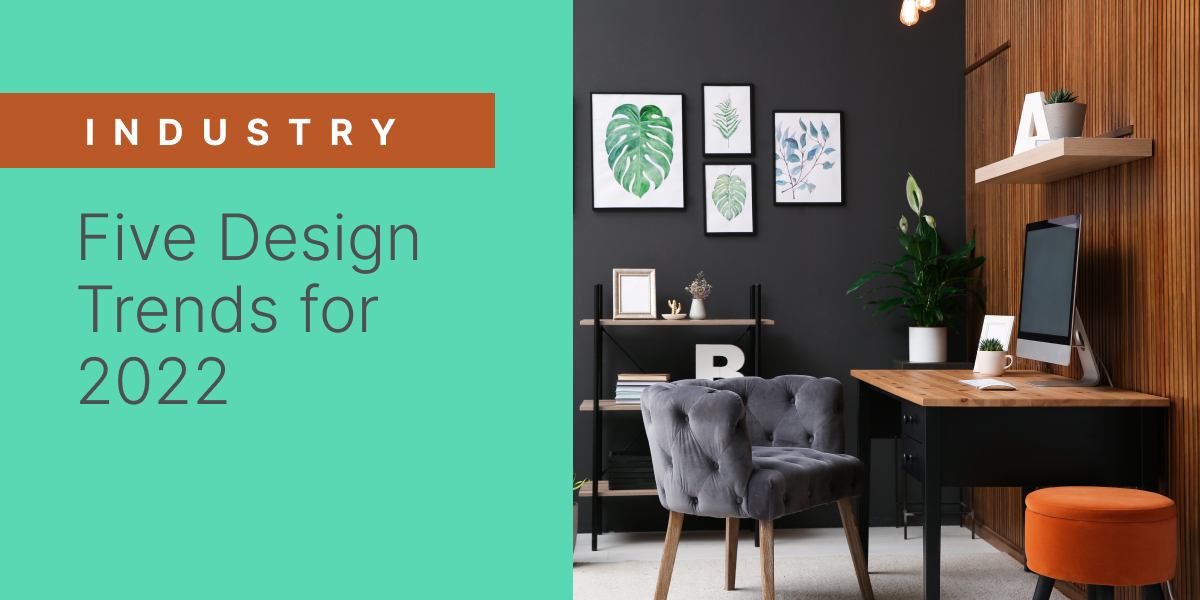 Home Design Styles for the New Year
A home's design is the main attraction that hooks the potential buyer for a real estate investor. When a property is designed and staged well, potential buyers or renters can picture themselves living there, so staying on-trend is essential. To get a sense of what to expect in the new year, we have researched and compiled some of the newest design trends that industry experts see are gaining traction. Below are five notable design trends to consider for 2022.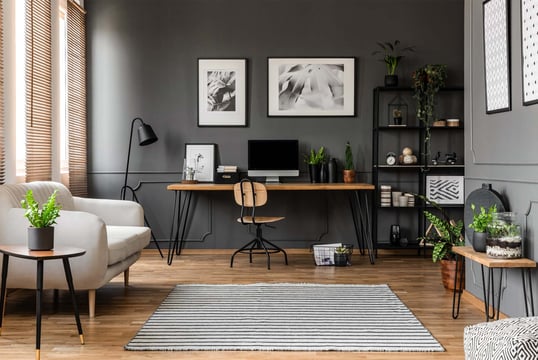 The Home Office
If there's one thing we have learned from the pandemic, it's that the home should be multifunctional. What may have been thought to be temporary at the beginning of 2020 is here to stay – working from home. Remote workers are no longer satisfied with makeshift office areas around the dining room table or at the kitchen island, making the integration of a private, professional and functional workspace into a home's design an essential need. According to a recent study by Upwork, it's estimated that 56.8% of Americans work from home at least part-time, with 41.8% of that group working fully remote, and the number of remote workers is expected to nearly double the pre-pandemic level in the next five years.1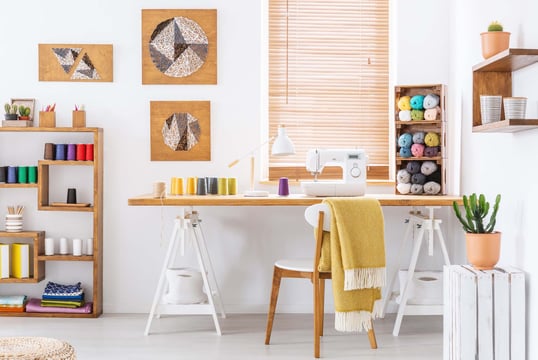 The Side Hustle
Remote work isn't the only thing that has increased over the last couple of years, so has the demand for flexible spaces in the home for side hustles. 59% of Americans took on a new hobby during the coronavirus pandemic, and many of them have earned extra cash by turning the hobby into a side hustle.2 With this increase in hobbyism, 60% of people agree that they have had to change the organization of their home to accommodate their new activities, according to IKEA's 2021 The Life of Home Report.3 Some design solutions for this new trend include adding private niches with built-in storage solutions and a work table to open areas – adding a "hobby corner" to the home.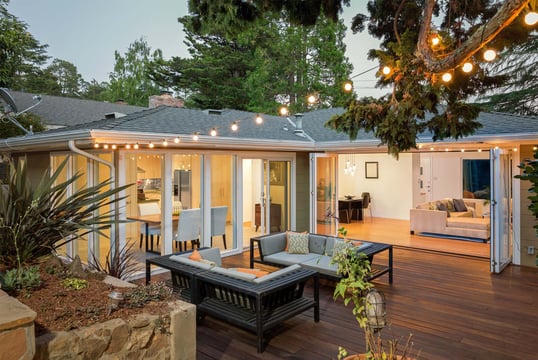 The Great Outdoors
Having a yard or balcony has increased in popularity over the last couple of years. Residents have stayed closer to home and have had the flexibility to spend more time outdoors. With that comes an increased desire for outdoor upgrades like living spaces, kitchens, pools and gardens. In addition to designing for an outdoor experience, bringing the outside in has increased popularity. Installing more windows or doors that open larger and wider, like bi-folding and sliding doors that span the full width of a wall, are popular ways to bring in more natural light and incorporate indoor-outdoor living into the home. Also, when staging, consider adding more plants and bringing in more natural fibers, textures, patterns and colors throughout.4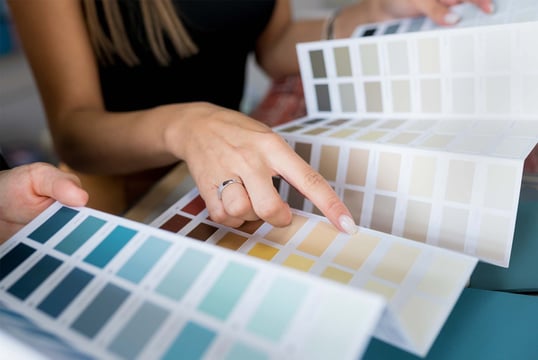 Colorways to Serenity
Let's face it – we've seen some turbulent times over the last couple of years. The pandemic has inspired the need for fresh air and calm, and it can be seen in the color trends for 2022. Experts predict that we'll see colors that invoke serenity, with delicate greens and earth tones being at the forefront. The HGTV Trend Forecast: 2022 Colors and Palettes of the Year5 includes calming colors like:
Sherwin-Williams' Evergreen Fog - A neutral green hue that embodies nature, revitalization and growth

HGTV Home by Sherwin-Williams' Aleutian - A calming blue shade that promotes balance and mental wellbeing

Behr's Breezeway - A light, silvery-green shade with cool undertones

Valspar's Gilded Linen - A warm and natural shade of white




The Invisible Kitchen
One trend that keeps popping up as we head into 2022 is the desire to reduce clutter and make the home easier to clean. How does one achieve this in their kitchen design plans? Homes & Gardens suggests that using a discreet storage system is an impactful way to hide appliances, along with installing a cabinet refrigerator. Also, designing the kitchen to blend in with the rest of the home by continuing the same color palette from neighboring rooms creates one larger space – where the line between the kitchen boundary disappears6. This idea behind the invisible kitchen incorporates more streamlined designs, with kitchen technology fading into the background while still promoting multifunctionality.
With a new year comes new possibilities. As you embark on your rehab projects this year, it's important to focus on what's in demand and ways in which you can add the most value. Don't be afraid to be different and be a little daring in your design as you incorporate these new trends. Buyers are shopping around to find their perfect house, and yours should be the one that stands out.
1

Ozimek, D. A. (n.d.).

Economist report: Future workforce: Upwork.

Upwork. Retrieved December 28, 2021, from https://www.upwork.com/press/releases/economist-report-future-workforce
2

Schulz, M. (2021, April 6). 53% who took on a pandemic hobby went into credit card debt as a result. LendingTree Credit Cards. Retrieved December 28, 2021, from

https://www.lendingtree.com/credit-cards/study/quarantine-hobbies-credit-card-debt/
3

Thorsby, Devon. "10 Interior Design Trends for 2022."

US News & World Report

, 27 Dec. 2021, https://realestate.usnews.com/real-estate/slideshows/interior-design-trends-to-look-out-for?slide=8.
4

Ingka Group. (2021, October 15).

Ikea Life At Home Report 2021

. IKEA. Retrieved December 28, 2021, from https://www.ikea.com/us/en/newsroom/corporate-news/life-at-home-report-2021-puba53ef277
5

Oster, L. (n.d.).

Trend forecast: 2022 colors and palettes of the year

. HGTV. Retrieved December 28, 2021, from https://www.hgtv.com/shopping/news-and-trends/trend-forecast-2022-colors-and-palettes-of-the-year--pictures
6

Slack, M. (2021, July 7).

Invisible kitchens are trending – it's the unconventional design experts are urging us to embrace

. homesandgardens.com. Retrieved December 28, 2021, from https://www.homesandgardens.com/news/invisible-kitchens-trend