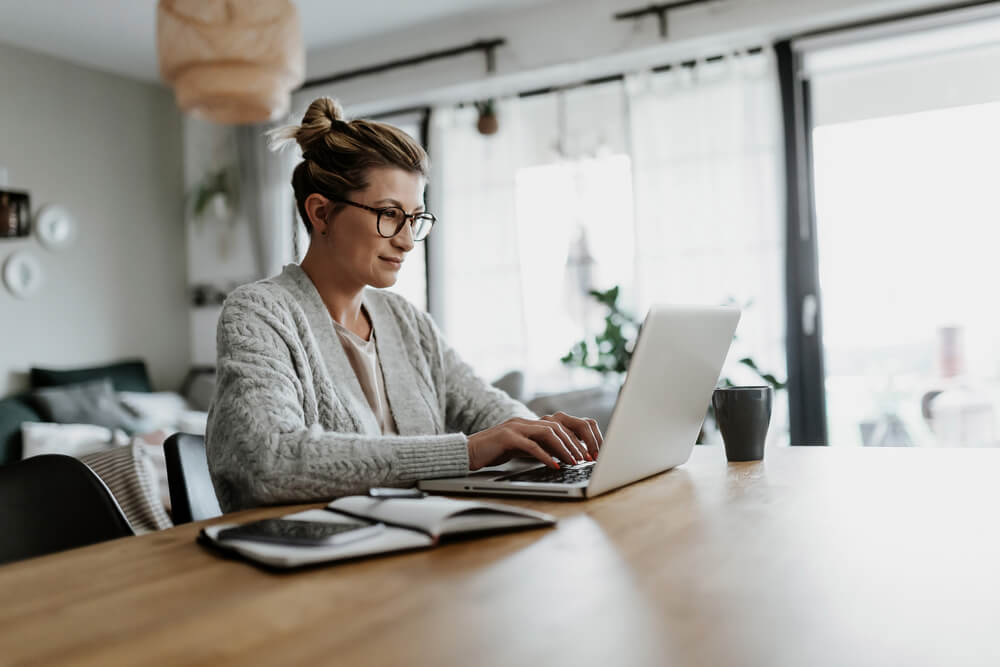 How to Network Online: Real Estate Investing
Note: originally posted on LendingHome.com and LendingHome is now Kiavi.

There is an upheaval of new challenges as many companies shift to mainly remote work. Technology has really enabled businesses to keep solidly moving, but for real estate investors, this can sometimes create a bit of challenge—particularly since certain projects' needs fall outside of the parameters of sheltering in place. Though the face-to-face encounters that are so important to a real estate investor's business are now harder to manage with restrictions, there is still a large part of work that can still be done well from afar.
6 Tips to network online as a real estate investor
The main way to keep those connections moving forward is to enhance and broaden your digital networking skills so that human touch that you depend on in much of your business, will not be lost. You can still get leads, make connections, enhance relationships, develop your position in the industry as a thought leader, and grow your network digitally. Regardless of regulations now or in the future, these skills and strategies will benefit you and ensure you are flexible no matter what comes your way.
1. Host a webinar
Webinars are the perfect option to feel connected to others and share information across a large span of people. It takes distance out of the equation and puts community building into it. Webinars are consumable, informative, and a chance to showcase personality and business acumen in a face-to-face way.
You can also communicate with guests, other thought leaders, and partners easily, it doesn't need to just be you sharing content. As an excellent tool for connecting people and sharing information—these are especially useful during tougher times when traveling is not a solution.
There are also plenty of resources available to host webinars on, such as Demio, Webinar Ninja, GoToWebinar, WebEx, and Zoom.
Do your research and find one that suits your needs best and try hosting one. You can start small, just pick a topic and put together a presentation. Invite some trusted partners (or even family members if you want to practice getting the hang of it) and once you feel comfortable, you can invite more people.
2. Learn digital marketing through ad purchasing
Every business requires money to be invested in order to grow. Part of that budget goes to marketing, and the most common and useful way to use those dollars is buying digital ads. Google ads and Facebook ads are excellent options of getting your business in front of a targeted audience.
This may require some research, but there are plenty of resources online such as Google Adwords' instructions here and Facebook ad instructions here.
It's crucial to keep in mind that it may be pricey to create this and have a campaign run a long time, so it's wise to start small and get used to it. Then, see the kind of results, leads, customers, and return you get. You can better analyze what works best for you by good old fashion experience.
3. Build your social media presence
Social media isn't just for sharing pictures and connecting old friends. It's a powerful networking tool with marketing capabilities to give awareness, leads, and conversions depending on how you utilize it.
With so many users, it presents your business the perfect opportunities to share information, build relationships, hone partnerships with customers, and find new leads in an efficient way. It is also a chance to integrate branding, visuals, and a little personality into the mix–it might be one of the most powerful branding tools out there!
Not sure which platform to focus on? Odds are when first starting, you don't need to go all in on just one. However, you should have an account set up to your business for each and from there, as you grow, you'll start to find which gives you the most traction. And don't forget these accounts have features! LinkedIn gives you opportunities to share blog content, Twitter allows you to post videos, Instagram and Facebook have "Go Live' features that can double as a webinar opportunity.
In addition, to make the most of social media, use it to engage with others as well—comment, write, like! These actions just increase engagement and help spread your message of what you are thinking, selling, or doing. Take advantage!
Best social media practices
There are also a few things to take into consideration when it comes to running a social media account.
Don't over post: Space out your posts once a day, or at the very most, twice daily. Bombarding your following with too much content cheapens the quality of what you put out because then consumers develop a certain blindness to it. It will also push your content farther down the funnel so less eyes will see it.
Stay consistent: With the first point in mind, come up with a schedule on when to post and stick to it. Consistency is key. Followers start to become more loyal when they know they can depend on you for consistent, quality content.
Develop your brand: Stick to a certain style of writing, voice and tone, and team up with a designer—or utilize apps like Canva—to integrate more visuals.
4. Utilize Email
Email campaigns can help you garner leads or bring awareness to your business. Make sure to highlight deals, promotions, your value props, or any special part of your services to your network. Setting it up as a "drip campaign"–sending emails over time with messaging that relates to one all encompassing series of emails—will keep you relevant and top of mind. About three emails in a campaign is enough to ensure that you are highlighting what you have, but aren't overselling.
Another great way to use email is to set up an email newsletter. This is an excellent resource when it comes to sharing the same type of information, but also hosting a place for other news in your industry, thought leadership blog pieces, or anything else that is of relevant subject matter. It keeps you in people's thoughts and adds more substance.
5. Set up video chats whenever possible
Whenever there is a chance to speak with someone where distance is a factor, always aim to set up a video call for a meeting. (This is particularly helpful during times of shelter in place, where people are craving a human connection and face-to-face conversation more than ever.)
You can also post messages of yourself speaking into the camera about a promotion or business topic and use that content on your social media as well. Video is a powerful tool that makes it easy to reflect your voice and tone—your specific personality in your messaging—easily.
Either way, digital networking is about still feeling fully connected to others and the benefit is that you can do this easily even when people are at a distance. There is a beauty in that because then you can reach more people and a broader audience. Make it special and personalized as much as you can through the use of video.
6. Start a blog
Write down your expertise, thoughts, or updates you've noticed about the real estate investing industry in a blog. It doesn't need to be long—short and sweet often resonates better. This is just another way to stay connected to others, having content to push to your social media, and keep your own skills sharp.
In addition, blogs are great for thought leadership and starting useful conversations to increase your engagement. Ensure that you make your SEO strong on each piece if you can, and post each article to your social media accounts so it can reach a broader audience, bringing in more conversation and networking opportunities to your inbox.
There are plenty of websites that host blogs like Weebly, WordPress, Blogger, Tumblr, and many more. Research a little on each and find what is right for you—whether that is something a bit low maintenance or something you can more easily grow with.
Final thoughts
You need many tools for success in your arsenal when it comes to growing your business and each one is important to be well-rounded. However, one of the most important ones that can benefit you in a variety of ways is networking. We really do have the world at our fingertips and these six things to do can really help generate leads, awareness, and help you build a solid foundation of relationships in your business.