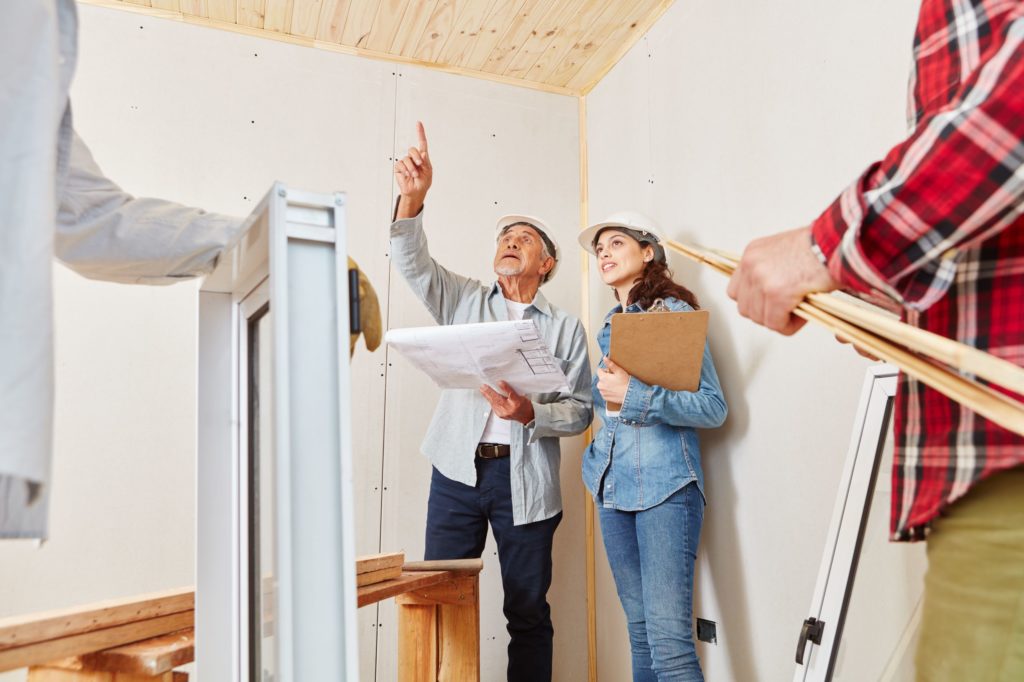 House Flipping Checklist: Flipping Houses 101
Note: originally posted on LendingHome.com and LendingHome is now Kiavi.

If you're new to flipping houses, use these steps as your "flipping a house checklist" to ensure your first few house flips run smoothly and profitably.

About the author: G. Brian Davis is a real estate investor who has owned dozens of investment properties over the last 15 years. He's also the co-founder of SparkRental.com, an online resource which provides free landlord education and video series for anyone looking to build passive income from rentals.

Anyone who tells you that flipping a house is as easy as 1-2-3 is probably selling something. But, in their defense, it's not rocket science either.

While you still need a house flipping business plan to increase your chances of a profitable flip, the fundamentals of flipping a house don't require a Ph.D. If you're new to flipping houses, use the steps below as your "flipping a house checklist" to ensure your first few house flips run smoothly and profitably.
1. Find good deals
Learning how to find houses to fix and flip is a lengthy discussion in itself, but the first step is deciding on a deal-finding strategy. Will you look for on-market deals, listed on the MLS? Perhaps bid at real estate auctions, or foreclosure auctions? Or are you looking off-market, through local wholesalers, or a direct mail campaign, etc.?
Pick one or two strategies, and learn everything you can about finding and buying investment properties through that approach.
Now is also a good time to line up hard loan lenders for house flipping financing that support your particular strategy. Get a pre-approval letter from your first-choice lender to submit along with your offers.
Once you have an offer accepted, you'll want a plan in place to fund the deal quickly and confidently (more on financing house flipping shortly).
Finding a deal sub-checklist:
__Choose a deal-finding strategy
__ Walk through and evaluate prospective properties
__ Contact several lenders that support your strategy
__ Get a pre-approval letter from your first-choice lender
__ Start networking with contractors
2. Make offers
Be prepared to submit five, ten, twenty or more offers on real estate investments before one is accepted. Real estate investing is a numbers game, so don't be discouraged when your first – or tenth – offer is declined.
Before making an offer, set a firm ceiling price for negotiation. The seller may come back with a counteroffer, sparking a negotiation for price and buying terms. But before you enter a negotiation, get very clear on the property's numbers.
Remember, you can always include a contingency clause in your offer. For example, if the home inspector finds previously-unknown problems with the property, you can structure your offer to allow cancellation with a full deposit refund. Your Realtor will provide the legal language in the contract if you choose this route.
How much money will it cost to flip a house? What about the soft costs of buying and owning the property for months?
If you don't have much experience with renovating properties, get quotes from several contractors before making an offer on the property. Confirm that they include permit costs and dumpster costs in the estimates. Be sure to budget in a buffer for cost overages given that house flipping projects often go over budget, if they are not planned properly. When you feel confident in your numbers, you'll feel confident in making an offer and negotiating.
Making offers sub-checklist:
__ Calculate all estimated expenses and potential profit
__ Get quotes from contractors if you're unsure about renovation costs
__ Set a ceiling price you won't go above based on numbers
__ Make an offer!
__ Negotiate, and be ready to walk away if the seller won't go under your ceiling price
3. Finalize financing
Was your deal accepted?? Congratulations! Next on the checklist is finalizing your house flipping financing (unless you're buying in cash). You have a few options for financing, but the standard for flips is hard money loans.
While hard money loans tend to charge higher interest rates than conventional loans, they come with several key advantages. First, they're fast, and speed is often what investors need to appease an urgent seller and lock down that stellar deal.
Second, hard money loans are flexible. Hard money lenders know that every house flipping deal is unique, and a one-size-fits-all approach would leave many good deals unfunded.
Many hard money lenders, such as Kiavi, also fund 100% of the renovation costs, using a customized draw schedule. As part of the offer acceptance, you will need to provide proof of funds to the seller. You should already have a pre-approval letter, but now it's time to go from theoretical approval to actual approval for financing.
When you reach this point in the house flipping checklist, give your first choice hard loan lender all the details of the deal to get the ball rolling.
Financing house flipping sub-checklist:
__ If you're using a lender, choose one after confirming they meet your needs
__ Provide them all required documentation
4. Schedule a property inspection
By now, your offer is accepted and your hard loan lender is moving ahead with title work orders and appraisals. It's time to make sure there aren't any unpleasant surprises waiting within the property.
First, You'll need to turn the water, gas, and electric on, if they aren't already. Next, schedule an inspection with a home inspector, to conduct a thorough inspection of the property. Once you receive the home inspection report, you can review it with your contractor to make sure there are no new repairs needed.
If there are new property problems discovered by the home inspector, you'll need to decide whether to request changes to the sales contract, cancel the contract entirely, or move forward with an accurate and detailed scope of work.
If you haven't selected a contractor to work with yet, now is the time. Finding and working with contractors is a skill in and of itself – be sure to vet your contractors carefully, as you're entrusting them with an asset worth tens or hundreds of thousands of dollars!
Inspection sub-checklist:
__ Order a home inspection
__ Review with your prospective contractors
__ Renegotiate contract of sale if necessary
__ Finalize your contractor choice
5. Purchase the settlement
Moving forward with the deal? Confirm a closing date with your hard loan lender and the seller (or their Realtor). Ask your lender if there's any additional documentation they need from you in order to settle on time.
The day before the settlement, it is recommended to get a copy of the HUD-1 settlement statement. The HUD-1 is a line-by-line breakdown of all transaction costs and payments, for both the buyer and the seller. Review all closing costs and other charges on the HUD-1 carefully to make sure there are no surprises!
On the day of settlement, bring your photo ID and a cashiers check for the remaining down payment and closing costs. Confirm with the title company whether there's anything else you're required to bring.
When you leave the settlement with the property keys, go to the hardware store and make copies. For extra precaution, change the locks first so that the previous owner or anyone else with the old key can no longer access the property. Then give a copy to your general contractor or put a lock box on the property.
Purchase settlement sub-checklist:
__ Confirm closing date
__ The day before settlement, review copy of the HUD-1
__ Bring all required documentation and funds to closing
__ Make copies of keys to give to contractor
6. Prepare for the renovation
The house is all yours! Next, you need to prepare for the house fix and flip process itself, which may feel like its own house rehab checklist.
By now you should have a contractor lined up for the work. Sign the contract for repairs if you haven't already done so and provide the contractor with a material deposit.
Switch utilities to your name and confirm they're on and working.
Does the project require permits to be pulled? Pull them now (or more likely, make sure the contractor pulls them), and keep copies in a safe place.
Are you or your contractor renting a dumpster? Make sure it's ordered.
If you don't have extensive "before" photos already taken, take them now.
Do you have a listing agent in mind, to sell the property? Listing the property may seem far away, but now is a good time to ask for your Realtor's input on which home improvements add the most value in your market. Before your contractor starts work, make sure that every repair you have planned will actually generate a return for you, and that you're not ignoring any updates that could pay off when it comes time to sell.
Pre-house rehab checklist:
__ Sign renovation contract with your contractor if you haven't already
__ Turn on utilities
__ Pull permits as necessary
__ Confirm dumpster is ordered
__ Take "before" photos
7. Renovate!
Time to kick your house rehab checklist into high gear.
You should have a draw schedule agreed upon with both your contractor and your lender. Once the first draw is complete, your lender will send an inspector to the property to confirm that all work is completed satisfactorily. They then reimburse you for it, and your contractor starts work on the second draw.
Make sure you have target completion dates for each draw. The more organized you are, the less likely you are to fall behind schedule.
If you can, visit the job site daily to review the contractors' work and progress. Not only will this help you catch quality control problems early, but it will also keep your contractors on-schedule and on-budget.
Schedule permit inspections in advance, as permit inspectors often have backlogs. This will also help keep your contractors on-schedule.
Keep your Realtor involved in the renovation process. Ask their input on finishes, and as the renovation draws toward its end, do a walk-through with them to help you create a final punch-out list.
When everything is complete, you can do the final walk-through with the contractor and lender's inspector to receive your final draw reimbursement.
House rehab checklist:
__ Visit the job site daily, if possible
__ Schedule draw inspections in advance
__ Schedule permit inspections in advance
__ Coordinate with your Realtor on finishes, amenities and the punch-out list
__ Do a final walkthrough with the contractor and lender's inspector for the final draft
8. List the property for sale
Now on your house flipping checklist comes the fun part: selling the property!
Your property will need to be professionally cleaned after your contractors have finished work. Consider staging your flip for a faster sale and higher purchase price.
Sign a listing agreement and discuss the listing price with your Realtor, if you haven't already. Either they or a professional real estate photographer will photograph the property. Pricing your flip right is crucial for making a quick sale and recovering your capital.
Your Realtor will handle most of the marketing for you, from listing the property on the MLS, posting "For Sale" signs, and holding open houses. While a lot of the work is in their hands at this point, stay in frequent communication with them about prospects' feedback, and what else they can potentially do to market the property more effectively.
As a final item to consider, talk to your Realtor about buying a home warranty to help market your home and set it apart from competition. A home warranty typically covers any needed repairs to mechanical systems (such as electrical or plumbing problems) and home appliances for a year. Ask your Realtor for advice on whether it will help the property sell faster or for a higher price in order to justify the expense.
Listing sub-checklist:
__ Have house professionally cleaned
__ Sign listing agreement with Realtor
__ Photograph property for listing
__ Price appropriately!
__ Stay in regular contact with Realtor about marketing tactics and prospects' feedback
__ Evaluate the financial upside of a home warranty
9. Review offers and line up the sale
As offers come in, discuss each in detail with your Realtor. How much are the buyers offering? How serious do they seem? How solid is their proof of funds? When can they settle? Are there contingencies attached?
Don't be afraid to negotiate hard and come back with counteroffers!
Once you've signed a contract of sale, stay in close communication with your Realtor and the buyer to confirm that their funding approval and title work are proceeding on schedule.
If they do a home inspection, they may request additional repairs from you. You'll have to decide with your Realtor how to respond on a case-by-case basis. You can opt to make the repairs, to deduct money off the purchase price so the buyer can make the repairs themselves, or to not make any repairs.
Accepting offers sub-checklist:
__ Evaluate offers
__ Negotiate and accept an offer
__ Schedule settlement date
__ Respond to post-home-inspection requests, re-negotiate as needed
10. Sale settlement and what comes next
As you get closer to settlement, make sure the buyer's appraisal came in over or at the purchase price, and confirm that their lender can settle on time. Schedule a settlement date as early as you can to push all parties to move as quickly as possible. Time is money.
Just like you did when purchasing the original property, call the title company the day before the settlement to request a copy of the HUD-1 settlement statement. Review it to make sure it doesn't contain any ugly surprises, and confirm with the title company what you need to bring to the settlement table.
You will need to bring your photo ID once again, and instead of bringing a cashier's check, this time bring the keys!
Your lender gets paid directly by the title company, and, if everything works out as planned, you walk away with a hefty check.
Your checklist for flipping a house is complete! It's now time to rinse and repeat with your next house fix and flip project.
After all, one of the great advantages of flipping houses is the high velocity of money. Hard money lenders such as Kiavi can help you finance up to 90% of the purchase price and 100% of the renovation costs, so that you can turn over your cash investment quickly and reinvest in the next project.
Selling sub-checklist:
__ Stay on top of the buyers and your Realtor about the buyer's funding and settlement date
__ One day before settlement, review copy of the HUD-1
__ Bring keys and all necessary documents to settlement
__ When your check is in hand, celebrate!
__ Rinse, repeat, and build wealth through reinvestment