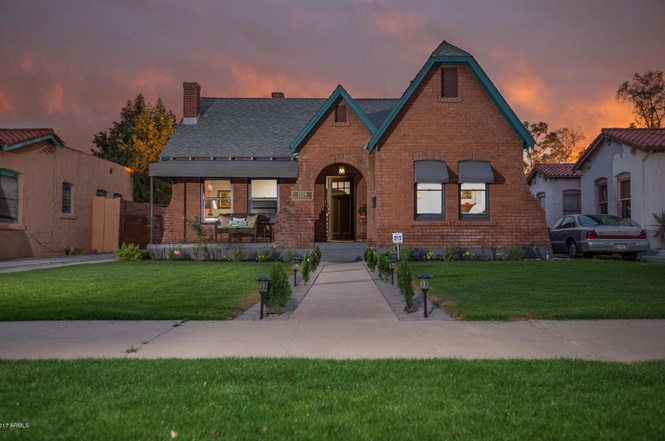 How House Fix and Flips Help Millennials
Note: originally posted on LendingHome.com and LendingHome is now Kiavi.

The millennial generation has started to hit the age of 30. With this milestone has come a transition into the traditional trappings of grown-up life, from marriage to children to the desire to own real estate. In fact, more than 80 percent of millennials want to buy a home, according to a recent survey of more than 24,000 people born between 1982 and 2004. So what's holding them back? One major issue is a supply of reasonably priced housing.
Low inventory has sent prices soaring
It's a seller's market all across the United States right now. Housing inventory hit its lowest level in a decade this spring, especially among starter and trade-up homes. A Freddie Mac Outlook report released in April pointed to several factors driving the low inventory, including low mortgage rates (current owners don't want to put their homes up for sale because it may mean trading up to a higher interest rate) and low housing starts. The average time a house stays on the market is currently 3 months, well below the long-term average of 5.3 months.
This low inventory has led to soaring prices and bidding wars across the country. The Case-Shiller home price for the country was up 5.8% by March, and even cities like Sacramento and Phoenix that were hit hard by the 2008 financial crisis are now seeing booming prices and fierce competition, especially for homes priced affordably.
Housing stock continues to age
Compounding buyers' inventory woes is the aging of the U.S. housing stock. The National Association of Home Builders recently released data showing that the current median age of the nation's housing is 37 years, up from 31 years just a decade ago. As HousingWire pointed out in a recent article, this aged housing is rife with environmental issues, code violations, and below par amenities.
Most newly-built housing is outside the price range of first-time buyers, and current owners of starter homes aren't selling. This opens up opportunity in these older properties. However, young buyers with little expertise in renovating a house often prefer to purchase a move-in ready home. The disconnect between buyers' desires and the type of housing available to buy creates a market for fix and flip operators who buy houses in disrepair, lead renovations, and then resell.
The fix-and-flip market continues to boom
Flipping homes took off after the housing crisis, when many properties were bought at foreclosure auctions, fixed up, and resold. The supply of foreclosures has slowed since then, but flipping has continued to boom along with demand for remodeled older houses. Home flips in the first quarter of 2017 accounted for 6.7 percent of all single family and condo sales, according to Attom Data. Homes flipped during the quarter had a median age of 39 years.
"As the average age of the U.S. housing stock continues to increase across most of the country due to economic, environmental, and regulatory restrictions hampering investments in new construction growth, we will continue to see a renewal of interests in housing flips by investors willing to invest in the time, money, and resources necessary to update and modernize housing stock for lucrative profits," Michael Mahon of First Team Real Estate told Attom Data.
With millennials starting to enter the housing market and the supply of homes tight across the country, flippers are able to help provide the homes that this generation is looking for.