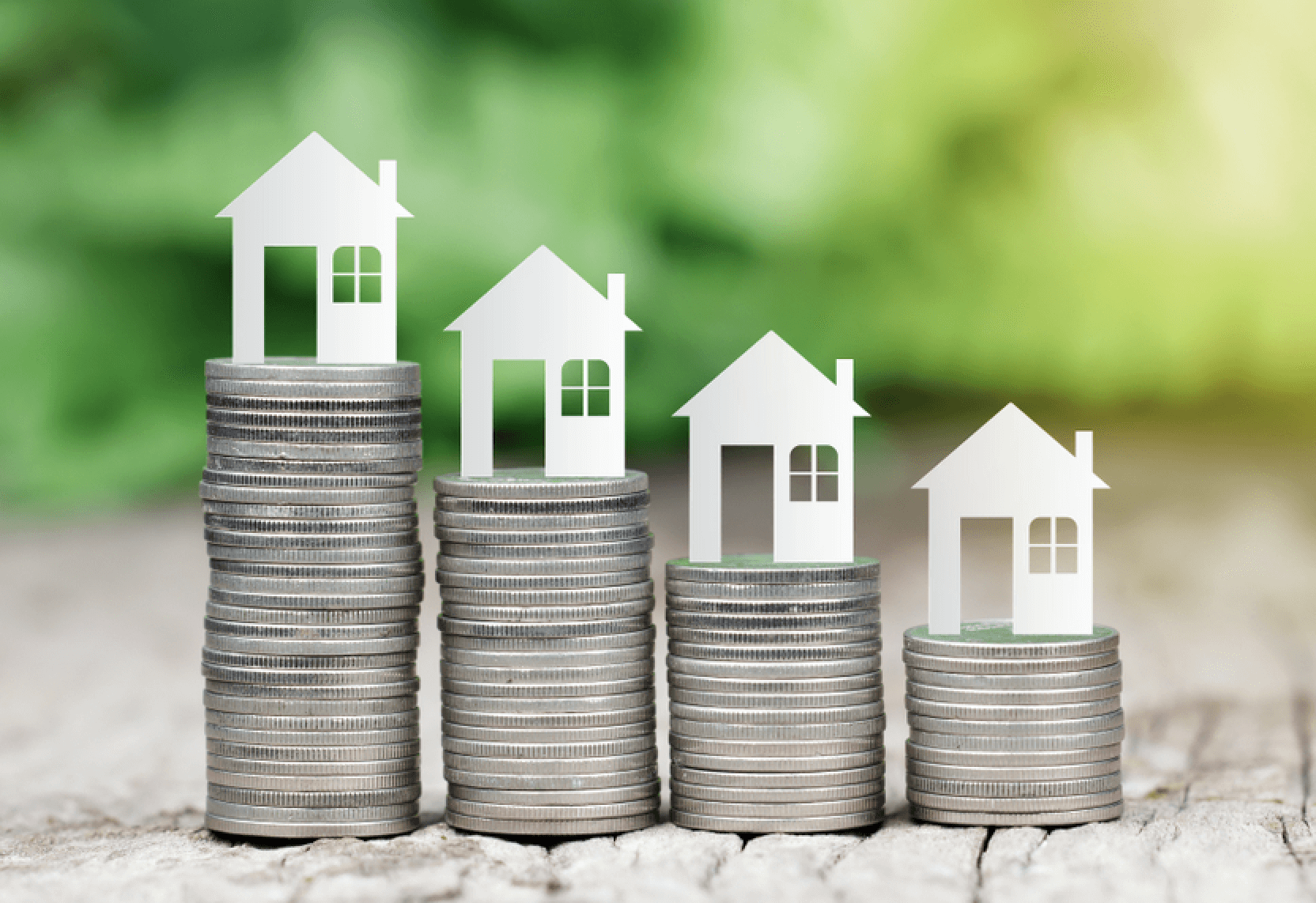 The Cost to Start Real Estate Investing
Note: originally posted on LendingHome.com and LendingHome is now Kiavi.

Adam Luehrs is a writer during the day and a voracious reader at night. He focuses mostly on finance writing and has a passion for real estate, credit card deals, and investing.
What it takes to start real estate investing
Becoming a real estate investor (REI) is a way to discover financial independence and what life outside of the nine-to-five work day looks like. It can be an extremely liberating and satisfying venture. However, when first starting, it can also be intimidating, especially when deliberating if you're ready to start real estate investing.
This is the question that prevents many potential investors from starting. Most assume that a trust fund or investment portfolio is needed before something like fixing and flipping a house is even doable. The good news is that there are many ways to make your mark when investing in real estate, regardless of where you're starting from.
How much you need to start real estate investing depends on multiple factors including your location, how much profit you want to make, and financing costs for a particular project—and there are plenty of resources that can make these costs viable to tackle. Read on to demystify the difficulties of obtaining financing when becoming a real estate investor and discover exactly how much you need for the path that you plan to take.
Fixing and flipping
If you prefer a hands-on approach to investing in real estate, fix and flipping a house may be for you! Being a flipper takes creativity, passion, and some really solid financing. There are many ways to find good investment properties right in your own town and beyond the MLS. You can drive around, browse listings online, bid at auctions, or work with a property finder. You can also simply keep an eye open until you spot a property in your neighborhood that looks a little neglected. The little-known secret is that owners of neglected houses are often done with the hassles that go along with upkeep and they'd like to unload. There's a good chance that you may be able to approach the owner and make an offer before a home hits the market, if you're savvy. Few things are sweeter than making an offer when there's zero competition from other property investors.
It can be very satisfying to find a diamond in the rough and transform it into an income-generating gem. Of course, it's important to be realistic about both the hard costs and the soft costs of fixing and flipping a property. What you invest won't be limited to the actual price of acquiring the property. You must also consider renovation costs and any of the permits and fees that will follow. In addition, remember appraisal costs, insurance costs, and costs related to financing your investment.
Property wholesaling
Property wholesaling is playing matchmaker between distressed home sellers and investors. Due to a variety of reasons, such as moving, divorce, death in the family, etc., there are sellers that often look to unload their property quickly. A wholesaler uses their skills in marketing, persistence, and negotiation to find these sellers that are willing to sell their properties for less than their market value. Once they find a home and place it under contract, they then find a real estate investor who will actually buy the home from the seller. When all is said and done, the wholesaler can take a fee ranging from $5k to $50k for coordinating the transaction, depending on the price structure of the deal.
Wholesaling is often recommended as one of the most capital-light methods to getting into investing since one does not need to actually buy a property to make money. They just need to find it. This can be done with a little hustle and smaller marketing budget, often times less than $5k to find a home. To give the seller confidence, an earnest money deposit of $1k-$5k that you will recover later in the process must be made while you are finding a permanent buyer for the home.
Real Estate Investment Trusts (REITs)
You don't have to be a natural mogul in order to get into real estate. Both first-time investors and pros have the option to use real estate investment trusts (REITs) when looking for low-cost and entry-level investment options. Here's a quick fact sheet on REITs:
A REIT is typically a company that owns or finances a large portfolio of real estate that is used to produce income.
To qualify as a REIT, very strict qualifications must be met.
Many REITs are traded on major stock exchanges.
Stockholders participating in open REITs get to earn shares of the income that is produced via investments without having to purchase and manage properties on their own.
REITs are required to pay out at least 90 percent of their taxable income to participating shareholders.
Most REITs generate income by leasing space and collecting rent. Shareholders then receive the income that is generated via dividends. It is important to know that most REITs out there have minimum investment amounts that are required.
You may also need to meet an income requirement or have a net worth at a certain threshold (e.g. accredited investors) in order to participate in some private REITs. However, it is possible to find investment opportunities on public REITs that are available to all.
Real Estate Investment Groups (REIGs) or private partnerships
When starting in real estate investing, you might find a good fit with a real estate investment group (REIG) or private partnerships. An REIG makes it possible for investors to purchase one or several units within a building via a company. The company is responsible for managing all of the units within a building and taking care of potentially costly and time-consuming tasks like advertising, cleaning, and maintenance.
Investors do need to forfeit a percentage of monthly rent when all of those things are handled by the managing company. However, some find that a hands-off approach when it comes to maintaining a property is more than worth it.
How much do you need to participate in an REIG? The amount will depend on different factors. A new investor is realistically looking at putting in about $50,000. However, it is also possible to pool money with multiple investors in some cases and get in for as low as $5,000. You can expect a monthly cash return on your investment when you opt to invest in a unit that is part of a larger property via an REIG.
Becoming a landlord
We see a lot of television shows that are focused on buying, fixing, and flipping income properties as quickly as possible. However, there's no rule that says you have to unload a property in order to make money. Many people are finding financial security through rental properties investing.
Being a landlord can potentially set you up for a lifetime of steady income. This is especially true if the rental rates in your area continue to rise as the years go on and the price you paid for your property will always stay the same. However, the rate you can charge per unit, or for an entire home, could rise quite a bit. Investing in rental properties while you're young could be one of the smartest moves you'll make since you'll have decades to sit back and watch your properties gain value. Of course, you need to make sure you're ready before you move forward with investing your time and money into a property.
It is important to consider that ongoing maintenance costs and insurance costs will take some bites out of your bottom line. You'll need to come to the table with a down payment of 20 percent in most cases. That works out to $20,000 in cash for a property that's going for $100,000. Closing fees could start at $5,000 and keep rising. Of course, you can find cheaper, higher cash flowing markets that allow you to get started with a much lower down payment and initial skin in the game. But beware—if you go too low in property price, you may find yourself managing more problematic properties that eat more into your time and money.
Building a new property
Scooping up vacant land may be a smart long-term strategy if you're interested in acting as a property developer instead of a more traditional investor. This is obviously an ambitious goal. However, it's not impossible. Developing a property or several properties from scratch is a multi-step process that starts with finding and purchasing a piece of land. It is essential to make sure that the land is zoned for the type of property you'd like to develop before you invest a huge amount of money.
Make sure to read that last line again because it can really make or break your plans. You should be prepared for the fact that it could take years and countless hours of filing permits and petitioning zoning boards before you can break ground on a project. You may even need to pay for environmental testing to make sure the land conditions are acceptable for a development. It will also be necessary to hire architects, contractors, lawyers, and a small army of other professionals throughout the course of your project. So, as far as this venture goes, the capital needed varies, but you would have to likely be the most financially secure and invested in building a new property to come out of it on top.
Final thought
Looking into financing options is one of the first steps to becoming a serious real estate investor. You don't need to panic if you don't have enough cash to cover all of the costs that go along with fixing and flipping or investing in a rental property. Few first-time investors ever do.
An option such as a bridge loan could put your goals within reach. This is actually one of the ways that most people enter real estate investing without getting connected to larger investment companies.
It's a do-it-yourself type of financing for a do-it-yourself type of investor. A bridge loan is a short-term mortgage that gives you an opportunity to finance both the purchase and renovation of an investment property. That means you don't have to make your purchase fully in cash in order to make an investment. Kiavi offers bridge loans for investors of all experience levels. Having even just a little bit of experience can help you to get a lower rate.