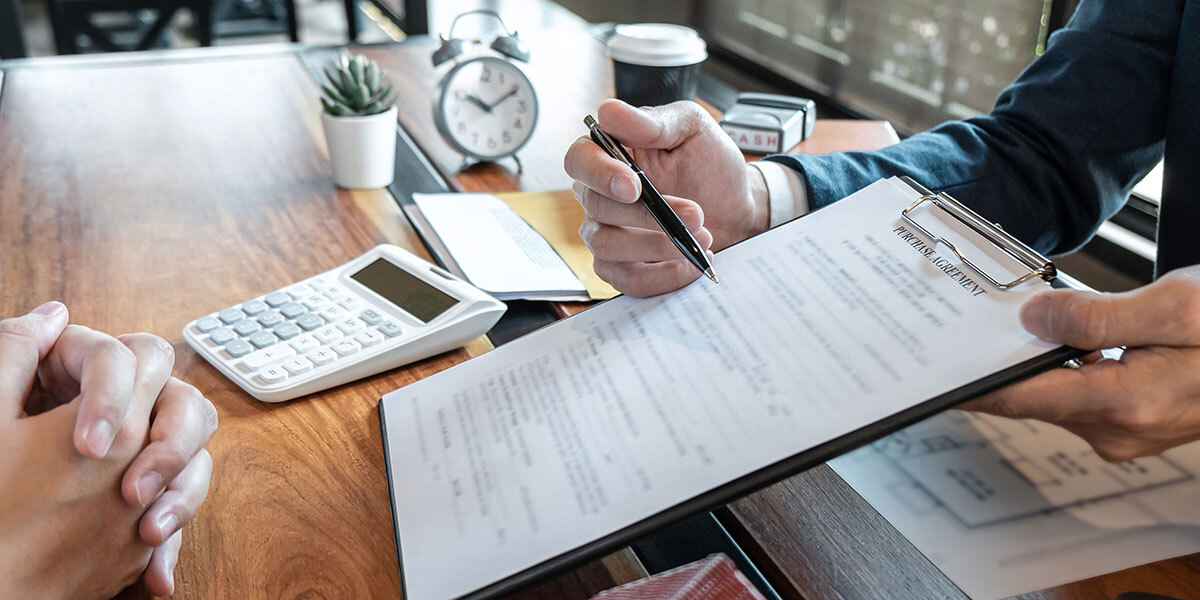 How to Buy an Investment Property
Editor's Note: This blog was originally published in October 2021 and has been completely revamped and updated for accuracy and comprehensiveness.
Real estate investors often get lost in the complicated process when trying to purchase their first property. Whether you're looking to fix it up and sell it off or buy and rent it out, you need to follow a certain order of responsibilities long before making an offer. Here's a closer look at some of the key steps that will help you make a smart real estate investment.
1. Research locations
Everyone knows the old real estate adage: Location, location, location. No matter how much you hear it, it always rings true, and it's especially wise to consider location when you're taking the leap and making your first real estate investment. Your research should begin with understanding the trends for your state, region, and city, and then it should dive deeper into districts and neighborhoods.
Look not only at growth trends but also at trends in increasing property values and changes in property taxes. Ideally, you'll be able to visit the location in person so that you can drive through the neighborhood and get a sense of curb appeal and safety. These things will influence any renter or buyer you try to market the property to down the line.
If you can't get a first-hand look at the neighborhood yet, at least take a self-guided tour using the Google Maps Street View feature, keeping in mind that it can be a few years out of date. From there, you'll want to look at crime maps for the neighborhood. Lastly, conclude your property research with a summary of your findings for each neighborhood you're considering and give it a rating based on your criteria.
2. Explore property types
When you're thinking about neighborhoods or districts as a real estate investor, residential properties might be the first thing that comes to mind, but they're not your only option.
Many real estate investors start with residential property for multiple reasons, with a lower up-front investment being a big reason. However, you can always invest in commercial or industrial property, too. You can also score big with a property that's zoned both residential and commercial, which could function as an upstairs apartment and downstairs storefront or some other configuration.
Once you have decided on the property zone you wish to invest in, the next step is deciding on the property type. For instance, you can choose from single-family or multi-family properties in the residential zone. Multi-family units are further divided into duplexes, apartments, and other configurations.
3. Look for money-making features
For many real estate investors, multi-family properties are highly attractive for renting. After all, having multiple tenants means more money and more stability. On the other hand, multi-family units can be tougher to sell if you're hoping to fix and flip a property. Of course, this is far from the only consideration you should be making.
Whether you're hoping to fix and flip or rent out, you should keep your eye out for money-making features. For instance, a detached dwelling on the same property as a single-family home can be of major appeal, whether you're looking to rent them out separately or sell the property. This is especially true in an upscale area where buyers might demand a guest house or a separate space for in-laws.
A large yard is also a good marker, particularly if you're in an area where kids or pets are common. However, some features, like an in-ground pool, may not be appealing to buyers. In-ground pools and hot tubs can also pose expensive repair and maintenance costs, so if you're buying a home with one, it's essential that you get a quote from an expert regarding any possible repairs before you close the deal.
Understanding your area and the demographics of renters or buyers will help you spot the top money-making features for the property you invest in. Remember, what you like in a property doesn't necessarily reflect the community, so base your decision on research instead of assumptions.
4. Lay out your pro forma financials
Pro forma financials are laid out using projections or presumptions. Ideally, your pro forma financials will be based more on research than on best guesses, but there's always a mixture of both when you're dealing with real estate investing. Pro forma financials play a crucial role in securing funding for your investment property.
If you're buying a property to fix and flip it, you'll need to lay out financials based on the amount you intend to pay for the property, the amount you intend to invest in the property (broken down by improvements/repairs), and the amount you plan to sell the property for.
You'll want to provide context that makes the case as to why you'll be able to sell the property for X amount more than you purchased it for, such as by assigning value to the improvements or repairs you make.
Meanwhile, if you're buying a property to rent it out, you'll need to lay out the amount you plan to pay for the property and the up-front cost of any necessary repairs or improvements. You then need to suggest how much you can get in rent for the property each month. The rent payment will then be divided between repaying the loan, maintaining the property, and your profit.
5. Secure funding
When it comes to real estate investment, securing funding can be the most exhilarating yet daunting step. While traditional loan options like a conventional loan may be top of mind, savvy investors understand that alternative funding like hard money loans or private capital can help them get their foot in the door and lead to greater success.
So before seeking out investors or loans, it's important to explore all your funding options, especially those that prioritize hard money or private money lending. For example, you can leverage your financial projections and networking skills to seek out private capital to fund your purchase.
Additionally, exploring loan programs like the FHA or USDA multi-family home loans can provide alternative approaches to investment. While these programs may come with certain strict requirements or larger down payments, having a solid understanding of all your options will ultimately help you make a wise investment decision while keeping your capital free.
6. Make your offer
Once you know which path you're taking for securing your real estate investment funding, you need to get your paperwork in order, double-check your numbers, and take the leap. As you make an offer on your first real estate investment, remember that offers sometimes fall through, but what's important is that you keep trying.
When negotiating, avoid acting on impulse. Always use contingencies to protect your best interest, and consider a professional inspection. Ensure you're using reliable professionals to inform you throughout every transaction stage and heed the advice of seasoned investors along the way.
If you follow these tips and best practices, you should be well on your way to many successful real estate investments to come.