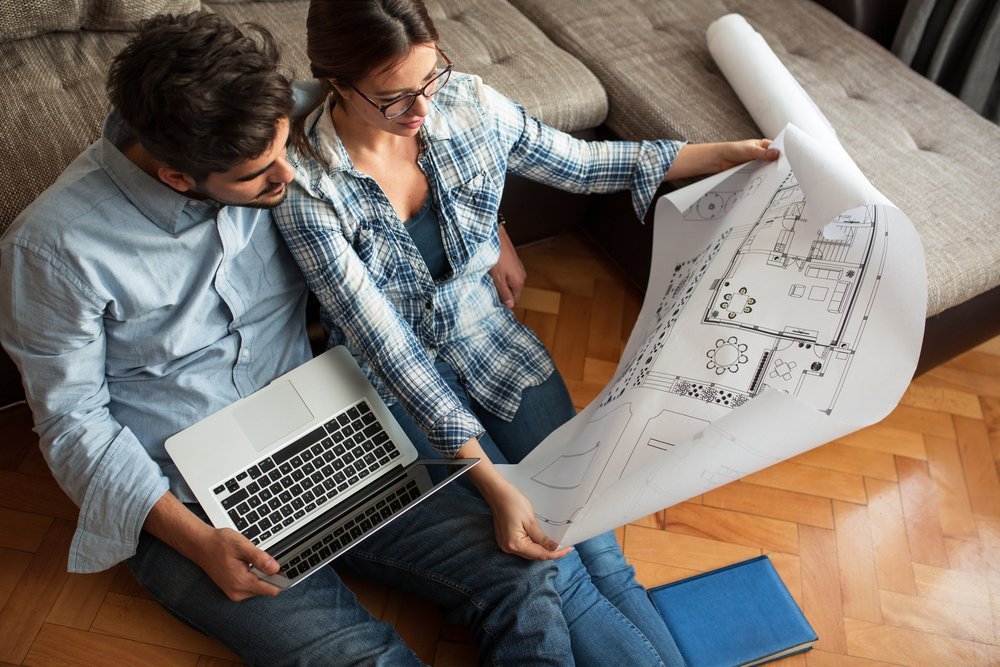 Buying Investment Properties Like a Pro
Note: originally posted on LendingHome.com and LendingHome is now Kiavi.

Shopping for a home as an owner is a much different experience than shopping for a property as an investor — it requires equal parts research, financial savviness, and emotional restraint.

Here are a few tips to help you think like a real estate investor.
Do the research on an investment property
A real estate investment property typically falls into one of the following categories:
Fix & Flip: Buying a home at a low price that needs work done. After the renovations are complete, the investor sells the home for a profit. (Kiavi is a leading lender for short-term bridge loans.)
Rental: A property in a hot area with high rents where investors can rent the home for a profit. This can mean single-family home rentals or multi-unit properties.
Buy & Hold: Buying a property in an up-and-coming area at a low price, selling it for a profit once the property values rise.
But how do you vet properties like an investor?
If the area is a good neighborhood with great schools and high property values, it may simply be a matter of searching on a consistent basis for new sales and being prepared to move on a home when it becomes available, as these areas are typically very competitive.
If the area is more of an unknown, check out real estate blogs, local magazines, and newspapers. It's not enough to read the "5 Hottest Neighborhoods" list in your area — look at the news. Where are they bringing in new buildings, jobs, infrastructure? If someone else is investing in the area, it's at least worth a second look. Once you narrow in on an area, go to the neighborhood association or resident town hall meetings. This will provide you with even more insight into what it's truly like to live in that area.
Keep in mind, if you're working with a real estate agent, he/she can keep you posted on when homes that fit your criteria become available, on and off-market. If you're still in the online shopping phase, having a target area in mind and the type of investment you'd like to make beforehand can save you a lot of time and effort.
Nail the "investment" part of real estate investing
You've likely heard a number of "rules" for calculating real estate ROI. Let's discuss each briefly.
If you're thinking of flipping homes
Real estate investors often refer to the 70% rule when figuring out what to pay for a property that needs a facelift. This means that investors should only pay 70% of the after repair value on the home. So, for example, if you buy a home for $80,000 and plan to put $20,000 in upgrades into the home, an investor should try to target $70,000 as a purchase price on the home.
If the purchase price of the home + renovations + future closing costs is still less than what you'd be able to sell the home for, then it may be worth it to flip the home. It's up to each individual investor how much their time is worth and what a healthy profit margin is on the home.
Also, bear in mind there are often many unforeseen costs associated with renovations, and the actual selling of the property comes with many fees that cut into the profit margin (agent commissions, home staging, etc.).
If you're thinking of buying a rental property
Use the 1% rule: a rental property should return 1% of its acquisition cost (purchase price plus any expenses on making the home livable) each month. So, for example, you should only buy a home that costs $100,000 if you know you can charge $1,000 each month in rent. This method provides "quick-and-dirty" math on whether the property is worth pursuing.
If you're thinking of buying a multi-unit property
The same rule as above, except factor in each individual unit's rental price to see if it qualifies for the 1% rule. Multi-unit prices are often very desirable because it's easier to make them profitable. Just be sure to include the purchase price and any repairs on the home in the 1% rule calculation.
If you're thinking of buying and holding
Only buy the home if you can rent for an amount that covers the monthly expenses of the home, plus annual property taxes and homeowner's insurance. This way, it costs you nothing to "own" the home, and, hopefully, the value of the property rises over time. The downside? Your cash will be tied up in the asset for an undetermined length of time, typically, five years at the minimum. Based on a common "real estate rule," it takes five years to recoup money on a home when you factor in moving costs, mortgage interest, and closing costs.
Keep your cool
It can be difficult, especially if you're a first-time buyer buying an investment property as your first "home," but keep emotions out of your real estate investment. Getting emotionally involved is the fastest way to overspend on a property and lose precious profit margins.
Becoming too emotionally invested (whether it's in the home or in the idea of becoming a real estate mogul) may lead novices into bidding wars, spending more on pricey upgrades based on personal preference, or into leasing the property out to friends and family. While sometimes these actions can lead to good things, you should approach investing with only one question in mind, "Is this transaction going to make me money in the long run?" If the answer is "no," keep moving.