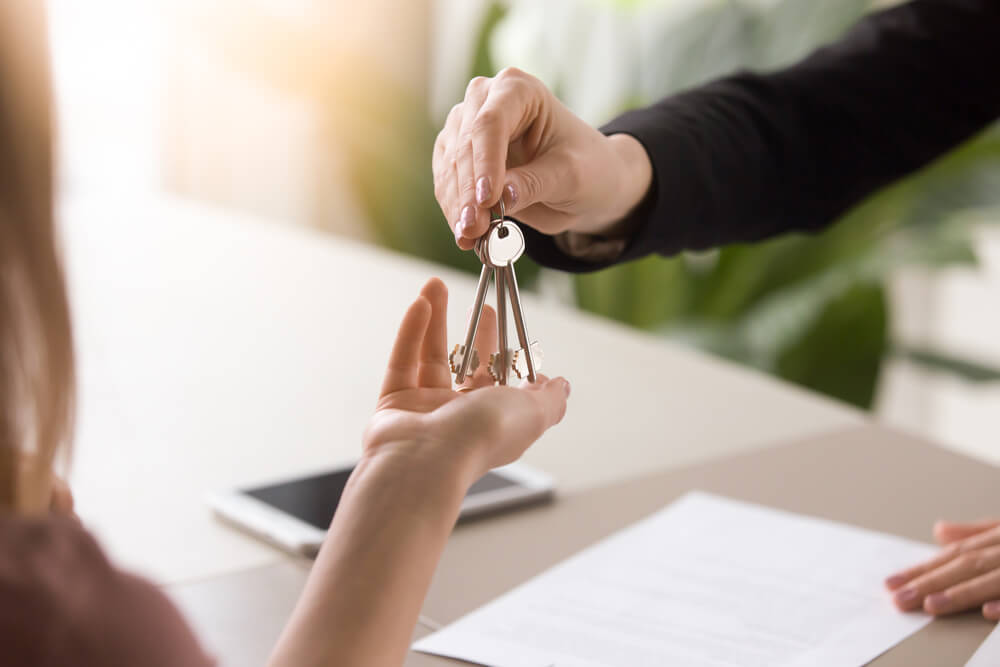 5 Steps to Finding Motivated Seller Leads
Posted by Karl Utermohlen
About the author: Karl Utermohlen is a finance and tech content writer with an MFA in Creative Writing from the University of Idaho. He has years of experience covering fintech and real estate topics.
Finding motivated seller leads is one of the first steps to success in real estate investing, particularly for fix and flippers. It is a multi-step process that requires a combination of research and action. If you're starting out your real estate investment dreams, you can strike gold early in finding the right property by knowing where to look and what signs to keep an eye out for.
The reasons why some sellers are considered to be motivated include an impending divorce, a change in employment that requires a move elsewhere, or an inability to pay taxes or mortgage prices, among others. As an investor, it is your job to be upfront with sellers, helping them understand the circumstances around how you can help them out of their current situation.
What do you mean by a 'motivated seller'?
We mentioned above some of the scenarios in which a seller would be motivated to move their property at a discount.
However, if we were to define a "motivated seller," we could think of them as a property owner who is willing to sell the home at a price that is somewhere between 10% to 30% below market value.
The term could also refer to someone who would sell their property with terms that favor you, the investor, considerably. These could include no money down, no interest, or a solid financing plan. In some cases, you'll find a seller that meets many of these criteria.
More often than not, a motivated seller has a strict timeline that they are trying to meet. Their goal is to move the property quickly, which is part of the reason why you may have access to it at a low cost. Due to this unofficial stipulation, it is not rare to find motivated seller leads in under a month.
When something seems too good to be true in life, it often is. However, certain real estate investments buck the trend and prove to be the exception of the matter when capitalized on effectively.
Here's how to find motivated seller leads in five steps:
Step 1: Finding the data
In order to have a list that you can then use to advertise your desire to buy a property, you have to know where to find the data. One way to do so is by working with the county you're targeting, as there's a good chance that they will already have data that you may find useful.
Head to the courthouse
Your local courthouse has a lot of data on file that could give great signals as to whether or not a homeowner may be a potentially motivated seller. A delinquent tax list is a great example of that, providing you with a plethora of information about prospective sellers, including their addresses and names—and you can find it through your county. Another example would be potential probate sales lined up in the county.
In all cases, you may not have immediate confirmation of whether the address stated on the list is the owner's actual mailing address. But fret not–you can attain this confirmation by following the tax record trail for each county, which will, in turn, lead you to the owner's mailing address.
At times, working with a county can be a hassle as these lists may not be as well-sorted and organized as you might like. Hopefully, this isn't the case with your county, but if it is, be prepared for a tedious process that may require more moving parts than you might like.
Specialized websites can be useful too
Another way to compile your list (or add to it) is through websites such as ListSource, which exist to help you find the right motivated seller leads. Filter your search by typing in a certain zip code, property type, market value, and other factors in order to find a list that suits your needs.
Craigslist is another site to find motivated seller leads. You'll want to find "For-Sale-By-Owner" (FSBO) properties, which the seller may mention in the post, although this isn't always the case. If it's not, begin a conversation and learn more about the property.
Craigslist has a useful feature that allows you to narrow down your search to certain keywords or phrases, including a seller who is motivated by a death in the family, delinquent home payments, an impending eviction, or a relocation.
Do this by going on your local Craigslist market, clicking on the "housing" section and put keywords such as fix, fixer, fix up, fix and flip, handyman, bank owned, desperate, motivated, code violations, must sell, cash only, retired, owner will carry, foreclosure, or divorce, among others. Once you insert these keywords, you can begin conversations with sellers and create your own list.
A data provider can also go a long way
There are real estate data services that can also help you find a motivated seller leads list. You can find some great companies that offer you clean and straightforward lists, but the quality of these lists is often linked directly to the price of their services.
DataTree is on the affordable side, although it's worth noting that all the information it compile is of public record. However, you can save a lot of time by choosing one of these companies to help you compile your list. Beware that some counties may not have the most recent or accurate records.
At the end of the day, finding the right motivated seller leads list is a matter of conducting research through various sources until you have addresses and property owner names for your next step—the marketing side of things.
Step 2: Developing the list
Developing your list of motivated seller leads based on the data you have collected is the next step to achieving success in the fix-and-flip business. Once you find these property owners, you can reach out to them and put those negotiating skills to good use.
Here are the types of property owners you should consider when developing your list:
Property owners with delinquent taxes
As stated above, a property owner who is behind on their taxes for at least two years will likely be on the delinquent tax list and, therefore, public record. These prospective sellers are in need of capital, or they may lose their homes entirely due to penalties, fines, and tax liens.
These owners may not be able to wait for a higher offer as they have no choice but to sell the property to you at a discount. However, this means that you will have to pay such taxes once you buy their property. Nevertheless, having such delinquencies paves the way for making an offer below market value since it requires you to make due on their unpaid bills.
Out-of-state or out-of-county property owners
It's also worth keeping an eye out for owners who live either in a different state or a different county where their property is located. This is because they may not be as attached to the property.
This set of circumstances often happens when the property owner moves for whatever reason, as they are more interested in liquidating than they are in keeping up with the finances of the property.
Longtime property owners
If you find a property with an owner who's had their property for ten years or more, there may be a good chance the owner will seek to sell. The reason for this trend is simple—having more equity available allows them more freedom to spend on something else.
As a result, longtime owners may sell their property for lower than what the property's market value is.
Absentee owners
We define absentee owners as property owners who do not live in their property, which can sometimes be related to them living elsewhere, possibly because they moved.
If they have another living situation that they prefer, the chances of them selling to you are much higher.
These are the main situations in which a property owner should be on your radar when you're compiling the list of motivated seller leads. Once you understand this, you can start researching these owners and compiling your list.
Step 3: Filter your leads
You now know who to include on your list and how to find motivated seller leads that will (hopefully) sell you their property for a discount in the near future. However, you can filter your leads further before getting started with your marketing campaign.
Your direct mail plan will fail to make the right impact unless you are mailing to the right people. Make sure you know the size and type of properties you're looking for, and focus on them. Some math will be necessary as you'll need to be aware of the market values of the properties you're looking for, as well as how much you're willing to spend for them.
When seeking out seller leads from various sources, you may find duplicates, so make sure to eliminate these. Properties without addresses should also be eliminated.
There are plenty of other ways to filter your list, but the main idea to keep in mind is to target owners with a high chance of selling their home.
Step 4: Marketing campaigns
Once you've filtered your motivated seller leads list, it's time to develop a marketing campaign that will send the right message to these prospective sellers, increasing your chances of getting the right property at an attractive price.
There's a variety of ways of expressing your interest in buying a property to the members of the list, including via direct mail or email, through the phone, on social media platforms like Facebook, on your website, or via other digital solutions such as Craigslist. Find a method that works best for you, and be diligent in pushing your campaign.
Direct mail
The method that is likely to bring in the most interest is direct mail. You can approach such a marketing campaign by tapping into primal human emotions, such as urgency, when creating the pitch that you will send to your motivated seller leads.
While it's important that your direct mail marketing campaign reaches the right people, it's important that you filter it in the right way. There are plenty of direct mail marketers out there who send large swathes of mailers every week with minimal targeting criteria. Because of this, a 1% response rate is often seen as successful—but this amount is simply not good enough for someone in the fix-and-flip business.
The goal is ultimately to attract a higher response rate–somewhere between 5% to 10% (at least). If you've gotten this far, you should already have a quality list that will be integral moving forward.
Keep the messaging simple and straightforward, as all property owners want to know is that they can get cash quickly. Say hello to them, give them your name and tell them that you are interested in buying their property. Ask them to call you and give them your number.
In most cases, that's all you have to do. You can take it a step further if you'd like by specifying that you're willing to pay cash in the next 30 days and you only have a limited amount of funds.
A bit of urgency can also be useful, such as mentioning that such a deal needs to happen in a timely fashion or you'll allocate your resources elsewhere. Once you have your script down, you're ready to go.
Craigslist
There are other ways to roll out your marketing campaign, including online via sites such as Craigslist. Much like you can search for sellers on the site, you can also advertise yourself as a "cash buyer" in your area.
Doing so is simple—log into your account and click "post." Next, go to the type of posting and choose "housing wanted." Following this step, choose your category as "real estate wanted." Your title should be straightforward, noting the type of property you seek and with words such as "as is, "any condition," and "close quickly.
The actual body of the post should offer the promise of relief from the owner's property, noting that if they're in a difficult home ownership situation, you can take that load off their hands. Be sure to include words like "vacant house," "repairs needed," or any form of "damage," "divorce," "behind on taxes," and any other fitting keyword.
The rest of the body should let the seller know you're ready to buy their property the way it is, and you'll pay cash. Let them know you'll cover closing costs, while size, location, and condition don't matter.
Finally, make sure they know the transaction will happen entirely with you, saving them agent and broker fees while also informing them that you're ready to close a deal sooner rather than later.
Step 5: Know how to talk to property owners
At this juncture, you've done the heavy lifting, and all that's left is to see the results of the feelers you put out there. Once you start getting responses, it's important that you know how to communicate with them, whether it's on the phone or via email.
When someone does call, the first thing to ask the owner more about is their situation, and simply let them talk without interfering at first. The owner will then reveal everything you need to know, so make sure to take notes.
Once they have shared their situation with you, ask them what they believe their home is worth if it is in perfect condition. Follow this question up by asking them the price they are hoping to get for their property. The goal of these questions is to determine how motivated the owner is to sell their home.
If the owner is only willing to sell their home at a 5% discount of what they feel their home is worth in perfect condition, chances are they are not too motivated to sell. In this case, you'll have a hard time getting them to sell the home for a deep enough discount that will be worthwhile for you as an investor.
On the other hand, if they're willing to sell the home at a 20% discount (or more), there is great potential for a deal being struck, as this indicates that they are more motivated to sell. Follow that up by asking the owner when would be a good time to see their property.
Finally, it's important for you to know how to field an owner's responses, which can be done by answering calls directly or redirecting them to a voicemail message or to a website. If they're being sent to a voicemail system, make sure the voicemail message is consistent with your marketing campaign while also informing the lead that you'll get back to them shortly.
Final thought
Now you know what the process of finding motivated seller leads and communicating with them looks like, but the process doesn't end here. There is a possibility that your marketing plan may have not hit the mark entirely, which means you'll have to contact your leads again from a new angle. You may also realize that your motivated seller leads were all wrong after all, suggesting you need to do some more research on these leads.
Follow up the first mail campaign with a second one a month later, referencing the initial letter. If the second time still fails, be persevering and contact them again, as you never know what will happen in the third, fourth, or fifth time around.
All in all, you should send out five to seven mailers to each address over a one-year period. Switch up your strategy from a different viewpoint, including the color mailer you're using, the font type, what the letter looks like, and other stylistic choices that could improve your campaign.
Succeeding in your fix-and-flip business is a matter of ironing out the essentials of finding motivated seller leads and knowing how to contact them. If you do everything right, you are likely to find success, even if it takes a while.
Be consistent and persistent, and you'll be on your way to fulfilling your real estate investment dreams.