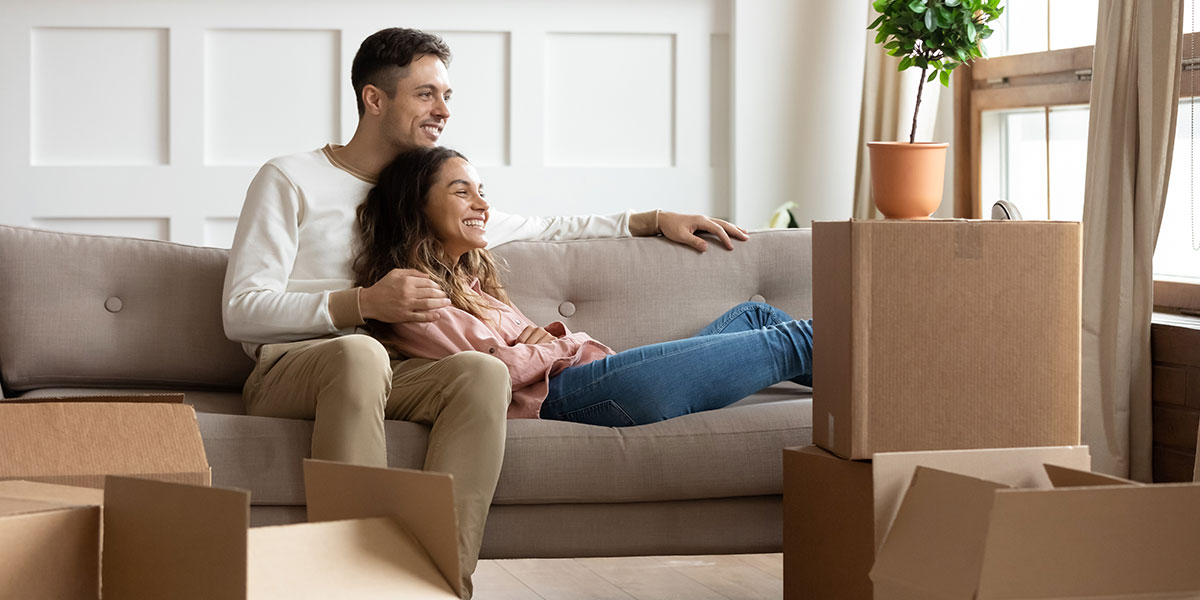 How to Find Tenants in a Slow Market
Buy-and-hold investors looking to keep more of their bottom line know how lucrative landlording can be. But even the most experienced landlords can feel anxious when the rental market is underperforming and an upcoming vacancy looms.

That's why it's crucial to have a solid tenant sourcing strategy, and the best place to start is with your marketing. A well-researched marketing plan can reduce your vacancy cycle, attract better tenants, and set your rental management company up for long-term success.
Form your rental property marketing strategy
First, remember that you want to attract as many tenants who might align with your screening criteria - that means dedicating at least part of your budget to marketing your rental online. If building out a marketing budget is new to you, consider that B2C service companies spent 11.8% of their annual revenue on marketing in 2019, according to the U.S. Small Business Administration1.

Factor in how many units you manage, your average tenancy, the average length of your vacancy cycles, and your overall budget. If you're starting out, you're likely to spend more than 12% of your budget on marketing as you invest in various strategies. Just remember that marketing is an investment in your business, and most marketing expenses are tax deductible if you save your receipts.

Back to the task at hand: it's time to do some homework. Take stock of your available unit's amenities, square footage, and the number of bed/bathrooms, then compare it with nearby properties offering similar features. Have you priced your unit properly?

If you've nailed the pricing but leads aren't biting, consider your ideal tenant criteria. Is there any room for negotiation, such as allowing pets in a previously pet-free property? According to the Insurance Information Institute, 70% of U.S. households own a pet2, so allowing a four-legged tenant could considerably increase your potential renter pool. If you're concerned about pet damages, you can require a pet deposit to be paid at move-in. This money can only be used to repair issues caused by the pet, and you must provide your human tenant with an itemized breakdown of the bill.

At this point, your pricing is competitive, and you've re-familiarized yourself with your standards. Now, it's time to review your listing.
Perfect your rental property listing
The best rental listings are short and simple and help potential renters picture themselves living in the property. To that end, great listings include:
A compelling headline
Rent and security deposit information
Basic property details (e.g., bed/bath count, appliances included, etc.)
Amenities
Recent renovations
Parking accommodations
Property requirements (e.g., no smoking, pet-friendly, etc.)
Utility information
Neighborhood facts
At least 10 images, including exterior shots
Your contact information
Also, remember to check your spelling and punctuation at this stage! It's better that you notice you've misspelled "property" before potential tenants write you off. Don't be afraid to format the information in bullet points to make it even more succinct.

While you're tweaking your listing information, keep Fair Housing laws at the forefront. Do not reference:
Family or marital status: Family or marital status: Don't call your property "family-friendly" or use phrases like "perfect neighborhood for singles." Instead, Inman recommends focusing on the property's physical description, such as the number of bedrooms, a spacious backyard, a quiet neighborhood, etc3.
Sex and gender: Saying that your property has a gender preference is a no-go. But you can use commonly known terms like "bachelor apartment" and "mother-in-law suite."
Disability: Regardless of whether or not your property provides accessibility for people with disabilities, you are not allowed to explicitly state it in your listings. Describe the details to help prospective tenants get an idea of your rental features—such as an elevator on the premise, a wheelchair ramp available, or a third-story walk-up with no elevator. Avoid advertising the features in an exclusionary way.
Religion: Any religious wording or affiliation shouldn't be included, but the U.S. Department of Housing and Urban Development (HUD)4 says you can mention that the neighborhood has a chapel or available services affiliated with a religion.
Color, race, or national origin: You can state that prospective tenants must provide citizenship documentation as part of your screening process, but you can't selectively ask tenants for citizenship or immigration status.
Once your listing description stands out, look at your property photos. Are they shot well, or did you accidentally capture something that screams "CLUTTER" more than "welcome home?" Good rental property pictures are the fastest and easiest way to market your listing, so be sure to:
Turn on all the lights
Align vertical and horizontal lines
Turn off the ceiling fans
Avoid reflections
Go with a wide lens (but not fisheye)
Show off your amenities
As mentioned, we recommend snapping at least 10 pictures, but specifically:
Front exterior (1-2 photos)
Kitchen (1-2 photos)
Bathroom (1-2 photos)
Master bedroom (1-3 photos)
Laundry area (1 photo)
Back exterior (1-2 photos)
Living room (1-2 photos)
Take your efforts a mile further by creating a video appointment with your prospective renter. Starting from the exterior, walk your "tenant" through the home, pointing out helpful information and amenities along the way. Answer their questions in real-time, and act as their eyes and ears.
Take your efforts offline
While online marketing expands your ability to reach potential renters, you can't afford to ignore tried-and-true offline marketing efforts. And if you can use your work online to make offline marketing easier, that's all the better!
Landlords who create free TurboTenant accounts can print off physical copies of their listing easily, allowing them to spread the news far and wide. Additionally, don't ignore the power of word-of-mouth marketing! If you have a good rapport with your current tenants, ask if they have any recommendations. They may be able to point you to your next renter!
Bottom line
In a slim market, you can't afford to ignore free marketing tools to find your next tenant. Sign up for TurboTenant's all-in-one software today, and you can strategically manage your rental from anywhere that has WiFi.
Ready to manage your rental, no matter where life takes you? Sign up for a free TurboTenant account today.
Sources:
1 Lesonsky, Rieva. "How to Get the Most from Your Marketing Budget." U.S. Small Business Administration, July 9, 2019. https://www.sba.gov/blog/how-get-most-your-marketing-budget.
2Insurance Information Institute. "Facts + Statistics: Pet Ownership and Insurance." III. Accessed December 27, 2022. https://www.iii.org/fact-statistic/facts-statistics-pet-ownership-and-insurance.
3Murdock, Christy. "15 Ways to Make Your Property Descriptions More Inclusive." Inman, February 23, 2022. https://www.inman.com/2022/02/23/15-ways-your-property-descriptions-could-violate-fair-housing/.
4"Hud.gov / U.S. Department of Housing and Urban Development (HUD)." HUD.gov / U.S. Department of Housing and Urban Development (HUD). Accessed December 27, 2022. https://www.hud.gov/.