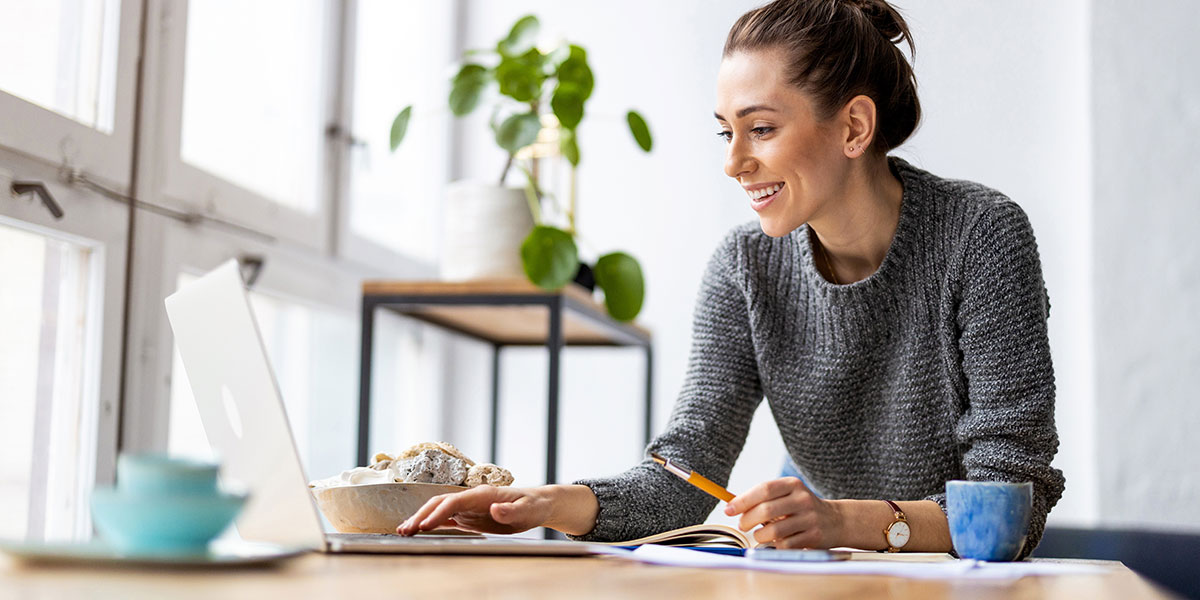 Your Next Real Estate Investment: Become a Remote Landlord
Renting out real estate unlocks a new passive income stream and home appreciation, but property management companies demand 8-12% of an owner's monthly rental payments on average. If you're looking to keep more of the profits but live far away from your properties, becoming a remote landlord should be your next move.

To help you expand your rental portfolio and profit share, we'll explain what a remote landlord is and the skills you'll need to master to build a lasting business, no matter how far you are from your rental units.
What is a remote landlord?
A remote landlord is a property owner who manages their rental units despite living in a different city, state, or country. Typically, these property owners have to move but don't want to sell their abode. Perhaps they own a vacation home that sits vacant for part of the year, inherited real estate, or simply found a favorable property in a new market.

However, remote landlords still hold the same responsibilities as local landlords, which include:
Marketing vacant units
Finding tenants
Maintaining rental units
Promptly addressing tenant concerns
Facilitating moves in and out of the units
Upholding the expectations set in their lease agreement, Fair Housing laws, and local landlord-tenant laws
Getting started with becoming a remote rental property manager
Since remote landlords can't access the property as easily as a local landlord, you'll need the right property management software, a great team of trusted locals, excellent organizational skills, and honed communication practices to keep everything running smoothly.
Leverage property management software
Property management software, also called landlord software, enables property owners to organize, maintain, and streamline their rental business from anywhere in the world.

There are a variety of property management software platforms out there, which makes it more important than ever to work with a company that aligns with your needs as a landlord. The best landlord software supports you through every step of the rental process, including:
Rental applications
Tenant screening
Online rent payments
Customizable lease agreements
Document management
Maintenance request management
Expense tracking
Rental accounting
Using an all-in-one property management solution will make the rest of our tips even easier to follow, so we highly recommend completing this step first. Then, when you're ready, it's time to flesh out your rental property roster.
Build a local team
Just because you don't live down the road from your rental doesn't mean you can't get eyes on it regularly. If you have friends or family in the area, they may be willing to check in on the property now and again, overseeing repairs as needed. But you'll also want to have some professional contacts, specifically:
An HVAC repair person
A plumber
A handyperson
If you're new to the area, see if there's a local landlord association you can join. Then, attend a meeting or two and ask your peers for recommendations. Alternatively, use sites like Yelp and Home Advisor to vet potential contractors. Just remember that the goal is to build lasting relationships with go-to pros who are fair, responsive, and good to your tenants.

Once you've found a few candidates, schedule an interview with them over Zoom. Ask about the work they typically do, past experience with rental properties, if they're insured, and their average timelines for projects. Lastly, ask to contact their references. A good contractor should have a list of satisfied clients willing to share a good word, so don't be afraid to reach out and ask questions about their experience. If you have a specific project in mind, great—have your top candidate give it a whirl!

If not, explain that you're looking to have someone on hand to assist at your rental and ask if they're willing to be added to your roster. A mutually beneficial relationship like this can last decades when you find the right fit, so invest the proper amount of time in finding someone trustworthy.
Stay organized
From visiting your property regularly to maintaining your books, your organizational skills are crucial to long-term success as a remote landlord. To that end, you should:
Schedule at least one visit to your rental units each year, if not more frequently, ahead of time to ensure everything is in good shape. Visit for move-ins and move-outs at a minimum.
Plan ahead for showings by scheduling several time slots for potential tenants when you're in town. Alternatively, ask a local friend or family member to show the unit—just be sure to let both parties know who to expect!
Keep your travel receipts, so your trips are tax-deductible.
Make it a point to talk to your renters. Follow up with them after maintenance requests, wish them a happy birthday, and check in every so often to build a genuine relationship.
Store all documents related to your rental property business in at least two locations, preferably online and offline.
Maintaining an organized system will help you best serve your tenants from everywhere life takes you, particularly if you also hone your communication skills.
Communicate effectively
Communication is everything when it comes to being a great landlord, and remote rental property owners need to be especially good at sharing information. If an issue pops up, such as a maintenance request or conflict between tenants, you must be able to resolve the problem as if you were there in person.

Being responsive via email or phone will help your tenants feel confident that you're dedicated to being a great landlord - while reinforcing that you're taking care of the property and that the rules of the lease still apply.

When in doubt, remember to lead with empathy when confronted with a challenging situation, tenant, or conversation. Even if you disagree with what's going on, it's important to hear the other person's take and respect what they're saying—so work to find common ground as often as possible. And never reach out to a tenant when you're angry. It's better to wait a day and communicate with a clear head than to react quickly and make the situation worse.
Final thoughts
Taking your buy-and-hold strategy to the next level by becoming a DIY landlord unlocks more revenue than hiring a property management company. But if you live away from your rentals, you'll need to be strategic about managing them from afar. You'll find long-term success as a remote landlord by using property management software, building a team of local pros, and mastering your organization and communication skills.

Ready to manage your rental, no matter where life takes you? Sign up for a free TurboTenant account today.