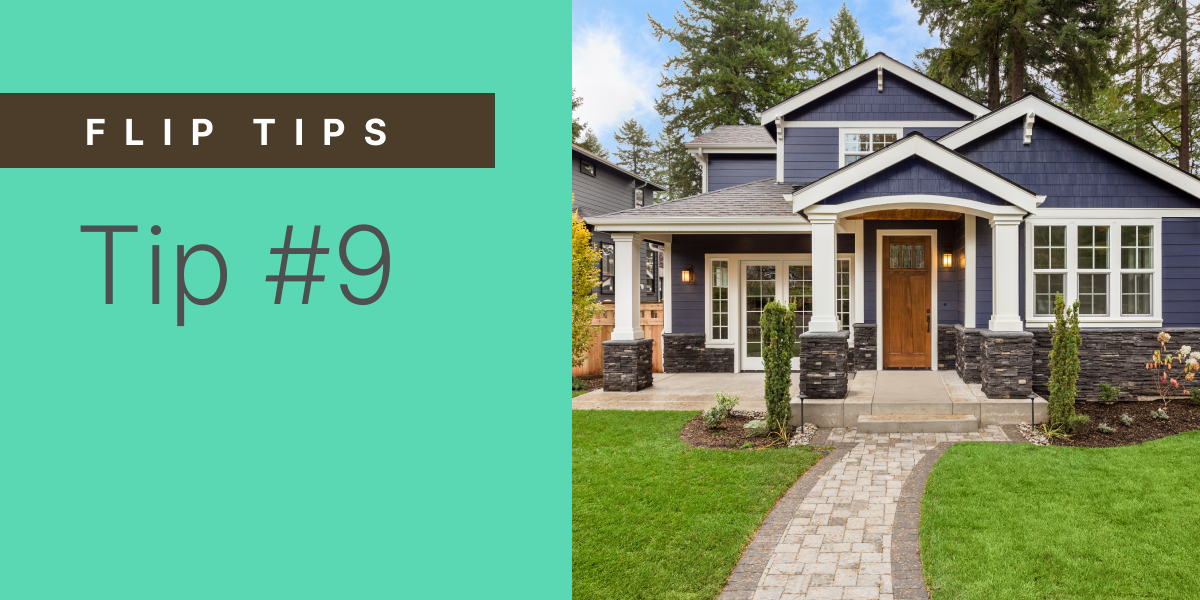 Unique Flips and Real Estate Niche: Flip Tips
Note: originally posted on LendingHome.com and LendingHome is now Kiavi.

Kiavi's monthly blog series, Flip Tips: Advice Straight From the Experts, asks top-of-mind, fix-and flip questions and features answers from successful, professional house flippers.

Fix-and-flip real estate investors usually find a niche in the industry. And it's only really discovered over time—and it can be surprising what works and what doesn't. There isn't always a method to the madness of unfolding what is best either.

In this month's Flip Tips: Advice Straight From the Experts, these fix-and-flip connoisseurs tell us the most unique flips they have done and how they have found their real estate niches in the growing industry.

Read more to discover the secret sauce to their business.
Question: Flip Tips: Tell us about a unique flip you have done or different real estate niches. How did you find yours?
"I flipped a 5-acre farm house with a pond in Ohio once, that was pretty unique based on my normal desert flips. If I can make money on it, I buy it! When figuring out what works best for you—try everything and see what you like best!"
-Luke Weber, Nevada, 500+ flips completed, 18 years in the industry
Website
Website
Facebook
Facebook Group
"One of the flips we did had no wall on the backside. That was probably our first major remodel. It turned out successful and surprisingly, we got it done in three months. We would like to see how we can add more ADU/DADU to help with the affordable housing shortage. You find what works best just from all the previous projects you do, you learn what you like and don't like."
-Jimmy Tang, Washington, 50 flips completed, 7 years in the industry
Website
Instagram
Lin kedIn
Facebook
"A former gas station with soil contamination was a unique flip we did. We hired specialized engineers, contractors, and legal counsel to properly remove tanks and meet state requirements to be included in a state funded clean up program. It was a fair amount of work for modest upside. However, it created plenty of learning and potential to repeat under different circumstances. As for finding what type works best, the downturn following 2008 created plenty of opportunities for distressed real estate. I wish we had focused on real estate—as opposed to real estate derivative investments—earlier."
-Rainer Richter, Florida, 80 flips completed, 5 years in the industry
"My niche right now is buying auction properties. Over time I have learned to leave my emotions out of the process which have made me pay way more than I should in the past. I now know how to set my ceiling and moving on in case my max is surpassed."
-Albert Nyabwa, Texas, 35 flips completed, 4 years in the industry
"I bought a hoarder house. I added master suite and removed walls between kitchen, living, and dining room. I left masonry fireplace in the center and covered with stone and vaulted entire living and kitchen area. We built a staircase to a finished basement. Original house was 1800 square feet, completed at 2900+ square feet. It sold in 3 hours, site unseen. And since the Charlotte area surrounding uptown has thousands of properties to be rehabbed, millennials are gravitating close to there, creating a high demand. This has made it easy to find our niche."
-John Galarde, North Carolina, 8 flips currently under construction, 30 years in the industry
Website
Facebook
"We flipped a three story mountain cabin in the woods near Placerville, CA. We created a model-like home, adding a bathroom downstairs to create a master suite with a fireplace. Considering this place started with a hole in the roof, it was an amazing flip! I think our niche is doing quality work, and not shoddy flips."
-Mandy Clark, Nevada, 27 flips completed, 3 years in the industry
"I prefer to stick with what's popular at the time and have a better chance of selling quickly. I am glad to see it looks like we're turning a page in the design book and steering away a bit from white kitchens, grey walls, and subway tile everywhere. To find what works best for you, continuously test and tweak to see what works and what doesn't."
-Steve Stimson, Texas, 60 flips completed, 4 years in the industry
All of these professionals have interesting properties in their resumes that have helped pave the path to finding their real estate niches, like cabins, gas stations, and hoarded properties. These things work depending on location and experience, leaving us to feel encouraged by the wealth of opportunity in the field.
Come back next month for a new edition of Flip Tips and visit the latest series' post about fix-and-flip property layout plans and design.