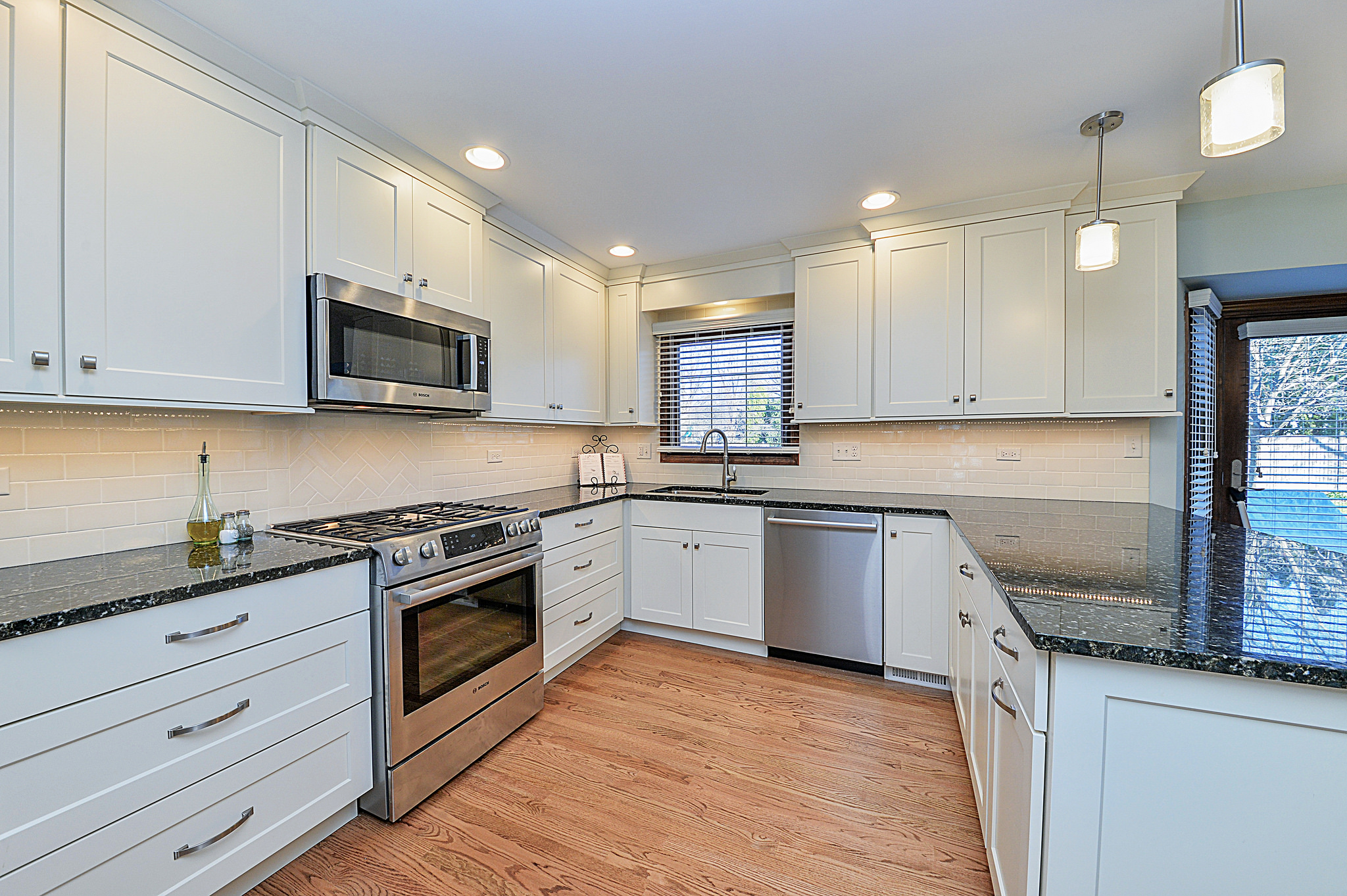 5 Best Home Repairs for House Fix and Flips
Note: originally posted on LendingHome.com and LendingHome is now Kiavi.

When prepping a new fix and flip project, you must consider the most cost effective improvements to make on a property. If you think you can fix and replace everything in a house and get a huge offer, you're not thinking as a property investor. Your bridge loan (also known as hard money loan) might cover the construction, but you're going to have a specific budget that you have to stick with.

Look at property values of the neighborhood, the prices houses sold at, and how long they were on the market before you remove a single nail. All of this data will help you decide just how much money to put into your investment to get the best return.

We asked Kiavi's Valuations department what the 5 best fix and flip repairs were and why. Here's what they had to say.
Update or renovate the kitchen for best value
The kitchen was number 1 best repair for a fix and flip. The reason is that most fix and flip homes are aging and the kitchen's appearance and usability will have been designed for an earlier time. You don't necessarily have to tear it down for new construction and can rely on updates to add value.
Kitchens are communal spaces now and it's common for multiple people to be in the area. Updating kitchen cosmetics with new appliances is a good start. Energy efficient appliances will add value, and a new coat of paint on existing cabinets will give the kitchen a fresh feeling.
If you go for a renovation and remove all the existing cabinetry and fixtures, you might get a return on a better kitchen layout. But don't think that renovating the kitchen will equal an instant jump in value. Sometimes doing less is more.
Replace bathroom fixtures and think about efficiency
The bathroom is a place where people spend a lot of time. Replacing old sinks and toilets to more water efficient and space-saving models can provide an open feeling.
Also getting rid of linoleum and putting in better flooring will help update without adding a lot of cost. At the very least, the fixtures inside each bathroom should be changed. This not only includes the sink, shower, and bath fixtures, but also the lighting.
If the bathroom has a shower, look at replacing the tile. Updating that look can provide visual appeal for an otherwise boring room.
New paint, flooring, and carpeting makes a house feel new
The next big improvement is replacing flooring and painting. Many older homes may have a combination of worn-and-torn flooring or carpet.
It should be a requirement for any fix and flip to replace flooring and carpet because think about how many people have used it over the years.
Painting follows the same idea as flooring. A fresh coat of paint can give a house new life. The whole house, inside and out, should receive a new coat.
Add curb appeal through smart landscaping
The amount of landscaping for a property can differ a lot. If you're lucky, you might only have to deal with a lack of regular maintenance. Or you could be dealing with a total lack of vegetation.
Curb appeal is an important selling point for buyers. They are looking to find a turn-key property, and thinking about the effort to bring a dead yard back to life could be a reason they pass.
You should, at the very least, re-sod the yard to add some green. The goal is to provide a starting point for the new homeowner to create the yard of their dreams.
Adding more living space with an addition
When you get a fix and flip property, adding an addition should never be the first thought in your mind. Even though an addition adds value by adding to the livable space, it might not get you a great return on investment.
Before you think about hiring an architect to get plans ready, you need to look at other properties that have added an addition. Researching and getting a sense of the what has sold will help you factor the cost to return ratio on an addition.
Think about how an addition will impact your overall budget. Did you factor that construction in the beginning or did the idea come as you did a walkthrough? Don't take on projects outside your original plans just because they feel like they'll work out. You may find yourself stretched too thin.
Think about marketability
In each of the main points that Kiavi's Valuations proposes, marketability of a property is essential. These 5 repairs are seen as having the best return on investment. But that doesn't mean for every property you get, that all 5 have to be completed.
Experienced fix and flippers can look at a property and know exactly what work will go in and the estimated cost. If you're starting a fix and flip for the first time, it may be a better idea to go with an experienced general contractor and establish a relationship that can grow along with your business.
Make a plan of attack according to your budget and stick to it. This is how you can be successful as you build fix and flip experience. Don't expect everything to go perfectly, but with a plan you know what to do next.
Photo Credit: Bryan Sebring, David Cedrone, Gavin Tapp, Flickr, Brock Builders.