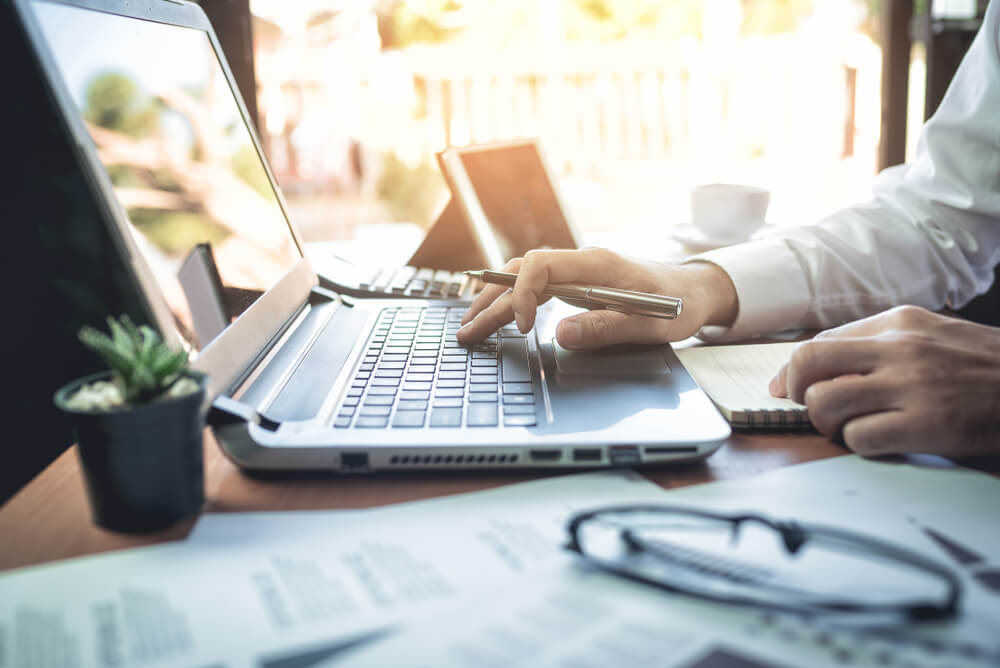 8 Ways to Use Facebook: Real Estate Investing
Note: originally posted on LendingHome.com and LendingHome is now Kiavi.

Barry White is the owner of RightSwitch, a website and blog on various consumer finance topics. Barry has a passion for web design, social media, and user content experience.

Successful real estate investors understand the power of marketing through social media platforms, particularly Facebook. With over 300 million active users, Facebook has become an effective lead generation platform where you can find motivated seller leads and/or advertise your flipped homes that you are ready to market.

Real estate marketing is a numbers game after all, which means you need to tap into a large user base, like the one Facebook has, to help generate leads in your local area. This will keep you on top of your game and running a thriving business.

There are a few reasons that Facebook in particular offers a great platform to market on, such as:
It is a free source to connect and interact with prospects.
Over 10 million users sign up to various pages every day.
Facebook marketing campaigns do not take much time—about 5 minutes a day.
Facebook also offers wide-ranging opportunities that you can utilize to boost and develop a healthy community of real estate prospects. Here are some effective ways on how you can get real estate leads on Facebook.
1. Facebook ads and promoted posts
If you really want to get your business in front of people, you should consider Facebook ads and promoted posts. Though it is not free, posting Facebook ads is a great way to find new real estate leads. You can target people that are in the market for buying or selling by running an ad featuring your business, value propositions, and offerings. Please note, if you are on a tight budget, proceed with caution, since it can take some time and budget to dial your campaigns into the right targeting and ad set to deliver profitable leads. Otherwise, you can opt for it with gusto.
2. Facebook search
Many people aren't aware of the fact that Facebook has a personal search engine. It is the search bar on top of every Facebook page and can be used beyond just finding friends and groups. You can use it to search for posts that include your choice of keywords and then seek out leads in your local market.
For instance, you can type "your area/town + buy house" or anything related. You can also tweak your search terms for a better potential lead that suits your goals. Once you find a lead, then feel free to put those email marketing skills to use and write them a brief, yet clear, private message about your business, giving links and contact information. For another tactic on contacting them, the next point (number 3) is also useful.
3. Create a business page
Creating a business fan page is a useful step towards generating real estate leads on Facebook, as it showcases your legitimacy. When you create your page, make sure you fill it with business-related details, like your business name, office address, phone number, cover photo, etc.
Facebook has made it easier for you to connect with people you meet as opposed to sending them an email from your business address—just send them an invite to your business page. You can also tell friends and families that are relevant to your business to like your page.
One word of caution is to not mix personal posts with your business page. While some investors claim they can get better results from simply using their Facebook profile, this might later become confusing as it blurs the professional and personal lines. Keep the entire process more manageable and efficient by creating and maintaining different pages.
4. Create and share your own content
Now that you have created a fan page for your business, the next thing is to post content that will pique the interest of potential leads to like your page. High quality and useful content is very important for your business on Facebook. The variety of content you create must focus majorly on your properties that are ready to sell or your desire to find ones to flip. They should be informative, interesting and appealing.
Always post pictures or listings with descriptive captions. Be responsive and lively with the content you share. Keep it fresh and original and be aware of the number of pieces you post as you don't want to spam your audience. One post every three days may be enough to get the job done. Before you know it, prospects will begin to develop interests in you and your business.
5. Keep an eye on trends
There are lots of tips you can get by keeping your eye on what people like, what they search for, and what their individual interests on Facebook are. Answer their questions, be kind, and offer tips and guidance. You can also refer them to free, useful content, particularly on your own Facebook page, blog, or website. By doing so, you increase your chances of finding motivated real estate leads that will be interested in selling or buying your property. Overall, staying engaged on Facebook with various people in different Facebook groups will help you understand these trends more deeply.
6. Facebook Live videos
If you can boldly put yourself into live action, do not hesitate. Facebook Live is a relatively new feature and remains an exciting way to relate to your leads and following, growing your audience along the way. It is essentially an opportunity to share live video and feedback with your followers. You can easily upload and share via Facebook Live, property tours, discuss updates of flips you are doing, answer questions, give interviews, discuss what neighborhoods you would like to invest in, and more.
You can also use Facebook Live to announce promotions or giveaways and to give educational and informative talks on real estate business. The best part about this amazing tool is that you can relate with your views concurrently, and the videos can be saved on your profile to be watched anytime after filming.
7. Advice/discussion columns
Create a free discussion with relevant posts on your Facebook. Keep questions and topics open ended and welcome people to engage with you and your expertise in the industry. Answering people's questions and addressing their worries may feel tedious, but this little act can take you far with forming a cordial relationship with prospects. Also, be sure to provide free discussion sessions with relevant posts on your Facebook page. Keep the topics or questions open-ended and let people connect with you and your proficiency in the industry.
8. Create a Facebook networking group
Begin a Facebook group for real estate investors, like yourself, to discuss their businesses in. Having a community of support isn't always competition, it is helpful. You can not only find other vendors and contractors through them, but you can learn from their marketing tactics and how they source properties and find motivated sellers and buyers. Finding real estate leads on Facebook can happen through networking with potential buyers and sellers, but also networking with those who are in your shoes. Take advantage of every angle!
Final thoughts
As an investor, you should understand the need to get a database of potential buyers and sellers your local area. Establishing a community will help your business scale. To have an effective online marketing strategy, you must target those in your network of interest who use the Internet for decision making, whether that is people who are looking to sell their properties or people who are looking to buy new, recently renovated properties. And without a doubt, Facebook is a powerful advertising and networking platform you don't want to miss out on for generating real estate leads.
And remember, finding leads through Facebook is best paired with other initiatives like email, events, and direct mail. And once you have those leads, you can use other online tools to help you moving forward. There are so many ways to get creative with your real estate investing, and not only from a marketing standpoint—from a financing standpoint as well.