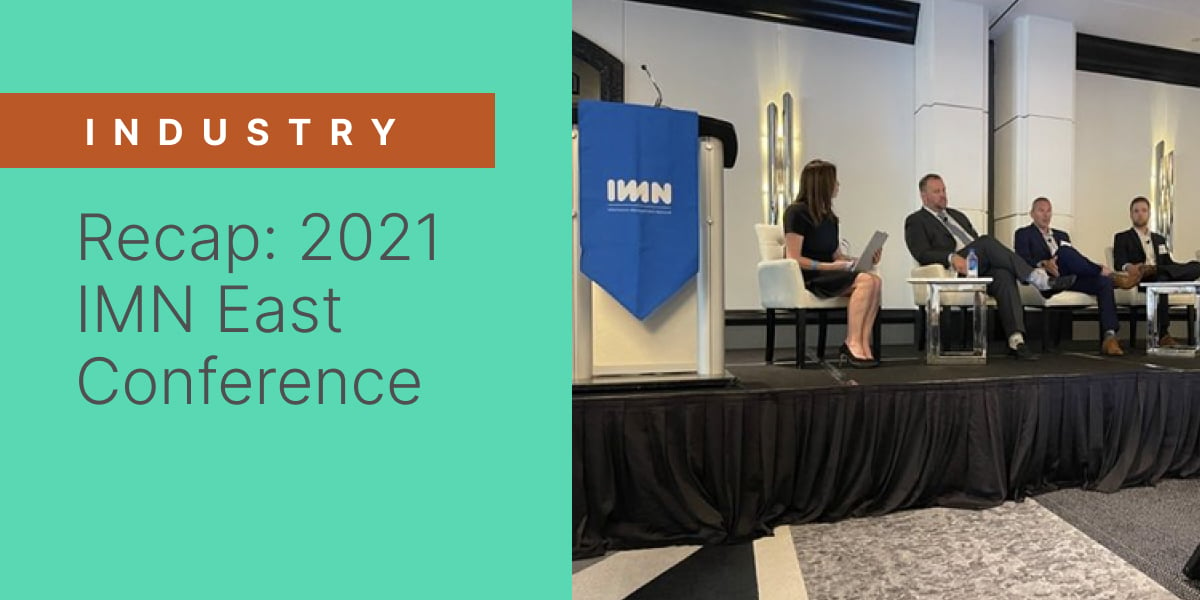 IMN EAST 2021 Recap
Note: originally posted on LendingHome.com and LendingHome is now Kiavi.

On July 19-21, our team went to IMN SIngle-Family Rental Forum (EAST) in Miami. It was wonderful to be a part of one of the first face-to-face conferences in over a year and have some in-person discussions with customers and industry professionals.

As usual, the team had an excellent experience and found their time there among the 1,400 attendees to be valuable. It was an excellent opportunity to share and expand our industry knowledge with the REI community and for attendees to find capital, contractors, management options, and more!

Read below for some hot topics that our VP of Sales, Stephanie Casper, notes were discussed throughout the event:

Bullish sentiment, and expectation for continued strength in housing market

There was plenty of discussion around the housing shortage continuing which stems from decades of under building, household formations outpacing deliveries, and the largest age cohort—millennials—reaching home buying age.

(Kiavi recently did a survey where we offer insight to where millennials stand with home renovations. Spoiler Alert: they are most likely to take them on. Is that influence from the Chip and Joanna Gaines of the world or just being resourceful in a less than ideal housing market?)

There was also acknowledgement that we are not in a housing bubble like 2007. Demand is driven by formations, values are driven by supply, and lending practices are more meaningfully and more robust.

In other words, there may be some issues in the market but the environment is not what it was during the recession years ago. This is positive news as there is still plenty of room for opportunity. And of course, even more room for innovation as technology is furthering much of the lending processes.

Rental opportunity remains robust and a continued growth area

Private equity continues to seed large investments in single-family rental acquisitions, which is extremely important to note as investors start to tap into the rental market. It shows who the competitors are and what we are up against before making business plans.

Another important note is that aggregators now pay premium prices for bulk portfolio sales (versus discounts a couple of years ago).

Some additional interesting insight is that Life Co's (Metlife, etc.) is looking to deploy capital directly into space—$50+mm target sizes. That means another big player is coming into the mix and changing the market and it's best to be prepared.

Valuations plaguing the entire industry

Valuations can be a wildcard in the industry. With all the changes in the market right now with costs of supplies and low inventory, it can put a wrench in your financial and business plans. It's somewhat comforting for all to recognize that this is a marketwide pain point that will hopefully find some leveling soon.

Overall, it was a week of invaluable conversations and introductions. We look forward to our next conferences and are excited to share more recaps with you. Come back again soon!