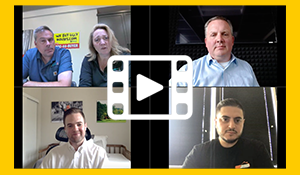 Real Estate Investing Webinar: Low Inventory
Note: originally posted on LendingHome.com and LendingHome is now Kiavi.

It comes as a surprise to no one that the real estate investing industry has changed in many ways since the COVID-19 pandemic. However, in general, the industry changes often and the most successful real estate investors always find ways to adapt to the market. There are always going to be ebbs and flows and approaching them with strategy, an open mind, preparation, and a house flipping business plan are key.

Today, one of the main issues in the market is a low inventory on houses. REI communities across the country are discussing this, exchanging advice, and sharing tidbits. So here at Kiavi, we wanted to bring the discussion to our own community to keep the conversation flowing and provide a team of experts to weigh in.
Learn how to navigate tight markets like the PROs
On June 22, 2021, we invited our network to join a webinar hosted by our Director of Sales, Charles Goodwin. He discussed the low inventory with a few of our top borrowers: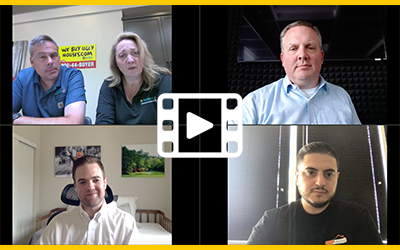 Meet Our PROs: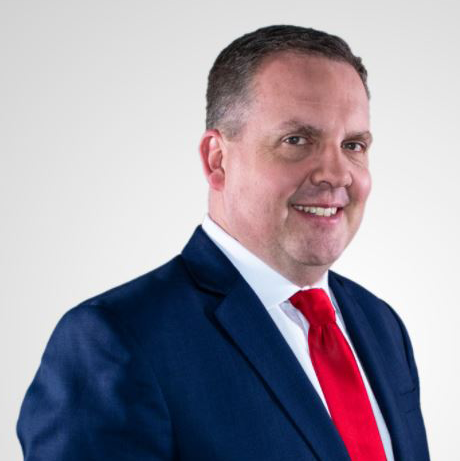 Mike Hambright
FlipNerd.com, Investor Fuel & InvestorMachine
Real estate entrepreneur, coach & mentor, Mike Hambright, has rehabbed & wholesales over 400 houses. Mike is also a sought after advisor to many of America's top real estate investors through his Investor Fuel Real Estate Mastermind, a leading organization of over 100 of the nation's leading investors.
Paul & Tanice Myers
Since starting in 2002, accomplished real estate investors, Tanice & Paul Myers, now own 50+ rentals and two RE investing franchises in WA and IN. They also onboard and train new local franchise owners, serving as Development Agents within HomeVestors of America (HVA).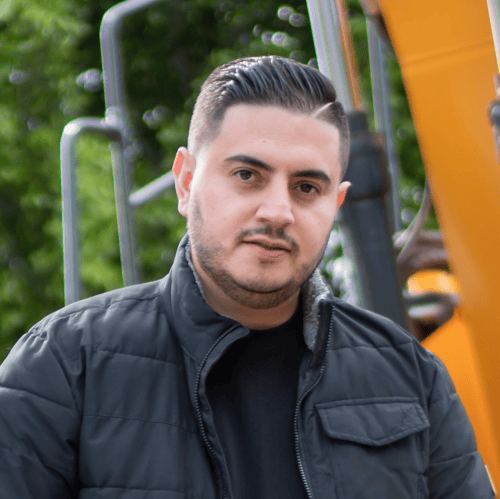 Garri Tigranyan
Starting with little to no money, Garri Tigranyan has grown his real estate passion into a multi-million dollar business having flipped over 350 houses. He explained how keeping client relationships and their needs at the center of his efforts pays off in spades.
Some data that was initially shared to set the stage of what real estate investors are currently up again in the market are:
Nationwide, the inventory of homes is down about 60% from what is considered normal.
Mortgage rates are at all time lows. The Fed has indicated they want the interest rate low until 2023.
Americans are staying in their homes longer with an average of 11 years.
Institutional investors are scooping up SFRs as they see the increased value.
Demand surged due to remote work life from COVID-19.
Analysts predict it will be a sellers market for multiple years to come.
Not seeing the level of distress in homes that some investors might think is needed.
Each expert had advice of gold and valuable insight that not only gave feasible action items for the community of listeners, but also a positive take on how to make it through the issues.
To start, Mike Hambright mentioned that investors are doing less volume on average but their profit is higher. He also highlighted that using data to drive decisions and being more strategic and sophisticated in your business models and plans—rather than just "winging" it—usually differentiates investors.
In other words, it's best to be strategic rather than going with the flow in times like these.
Mike supports hundreds of America's top investors and they dig into data to find the most motivated sellers. Investors can even target individual houses.
However, Mike also says, "At the end of the day, our industry is about helping other people. It just takes time for investors to realize it's ultimately not about houses, but solving problems for people. A byproduct of helping other people is a successful business for ourselves. Good for investors to know to survive and thrive."
His final advice was this: "If you are a newer investor, paid advertising drives business. Get yourself around people who are testing different investing scenarios and reporting back. You can climb a learning curve way faster if you are around people who are sharing their learnings.
The secret sauce is work hard, invest in your business and yourself, be around the right people. It's a commitment to the business at the end of the day and doing the right thing by serving other people. Be a part of a community. Being open and sharing makes everyone rise rather than hiding in a foxhole. If you are in a foxhole no one shares with you."
Up next, husband and wife team, Paul and Tanice Myers further press on some of the points Mike brought up, including putting weight on some "business basics" like answering the phone. They often take homes off the hands of those going through hardships like a death in the family or divorce and work in both Seattle and Indiana.
Tanice says to set realistic and also positive expectations, "People need help. You need to be ok with not being able to help. We can't always buy, the terms and numbers need to work on both sides. It's building rapport and more about the people and not the house. Connections short term and long term. Building trust. A lot of our sellers have an emotional experience when selling their house. But the relationships we've built have even made it so we have bought multiple houses from the same sellers."
Finally, Garri Tigranyan weighed in, echoing that the homeowners need to be put first. He also puts a large emphasis on positivity and mindset. He does his due diligence and the recommended business practices of using data, paid ads, realtor connections, and more to find houses.e also believes treating your community like friends and approaching every process with a mindset of success and innovation is the key to pushing forward in your business.
"The relationships in my business are the biggest blessings. You are planting a tree," he says of tending to these partnerships.
"If there is a secret sauce, it is mindset. No matter what the market does, how it hits—it doesn't matter. There will be ups and downs. It's how we accept the market and look at it. There will always be opportunities. Keep it pure, keep it lovely, take care of people. Serve people, no matter what happens to you."
Ultimately, following business practices that revolve around catering to people can ultimately help investors make it through any issues, including low inventory. Sometimes a little heart and creativity can carry you through a lull in business.